Parents risk lives climbing exam buildings to help hundreds of Indian students cheat
Incredible scenes were caught on video in Bihar state, where authorities are struggling to prevent families entering test centres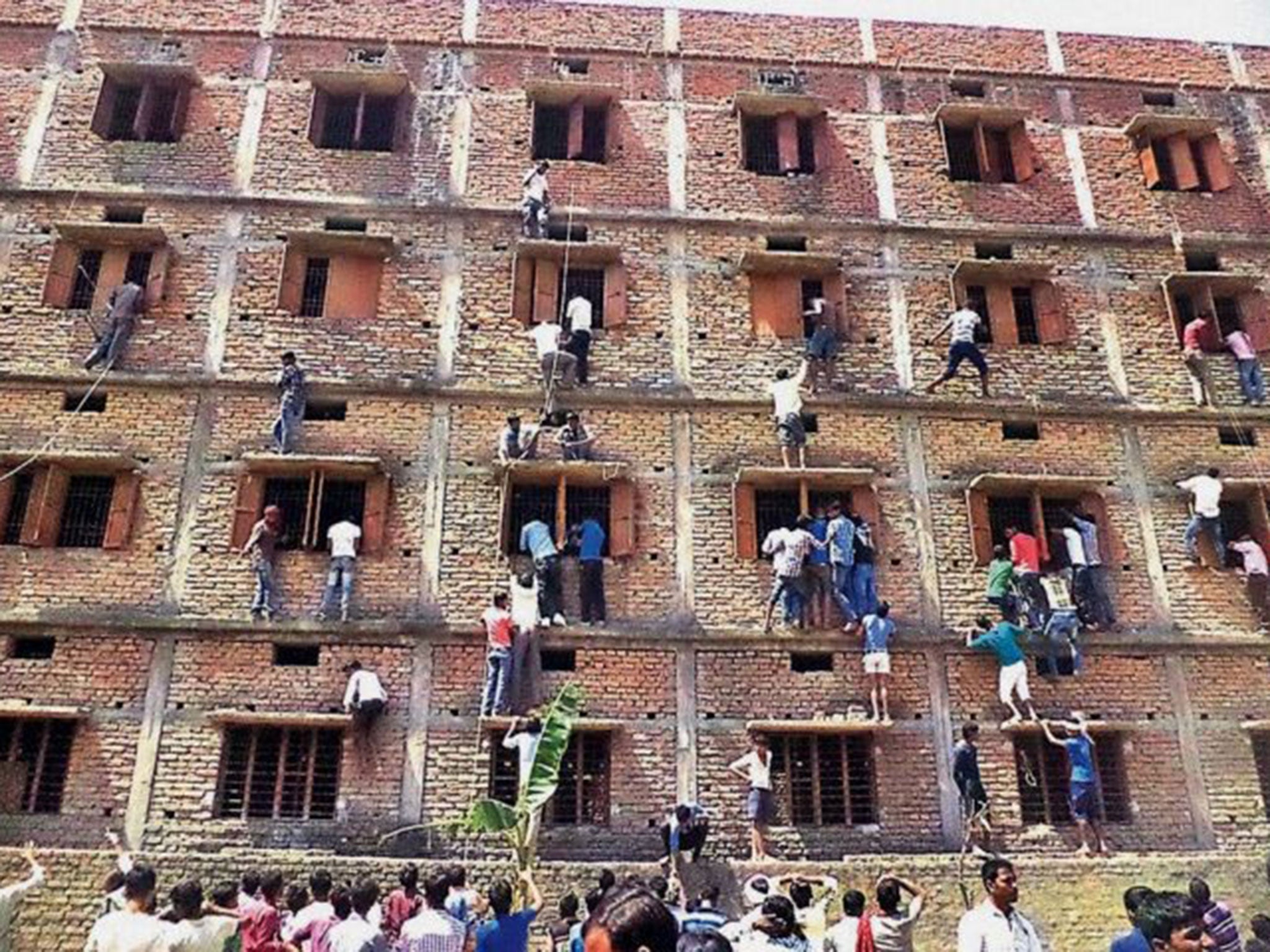 Parents have been risking their lives in India by scaling school buildings to help their children cheat in the country's equivalent of GCSEs.
Footage showed pupils' families and friends climbing more than five floors to cling on to perilous ledges and pass notes through windows.
More than 600 students have reportedly been expelled for cheating over the last three days in the eastern state of Bihar.
Images of people perched at various levels at the Vidya Niketan school, in Mahnar, have gone viral in India and caused serious embarrassment to the local government.
Education Minister P.K. Shahi said preventing the widespread problem was a huge challenge for his government, The Hindu reported.
"It is also the responsibility of the society to ensure a cheating-free exam," he added.
"First, I appeal to parents and guardians to stop cheating to help the government ensure free and fair exams."
Officials said that more than 1,000 students were caught cheating in three subjects in Bihar, including maths and English, but little over 600 were expelled.
Several parents were also reportedly arrested on unknown charges.
More than 1.4 million students are taking India's crucial class 10 board tests at 1,200 centres, amid reports of mass copying, cheating and parents bribing police and school officials to let them into examination halls.
The Hindustan Times reported that the examinations, marking the end of secondary school, are often marked by violence and various methods of cheating including parents and friends writing answers, often guarded by armed men.
Bihar is now attempting to tighten security at test centres and the incident has led to increased scrutiny across India.
Join our commenting forum
Join thought-provoking conversations, follow other Independent readers and see their replies