Piece of carved wood suggests Persian taught maths in Japan 1,000 years ago
'This suggests Nara was a cosmopolitan city where foreigners were treated equally'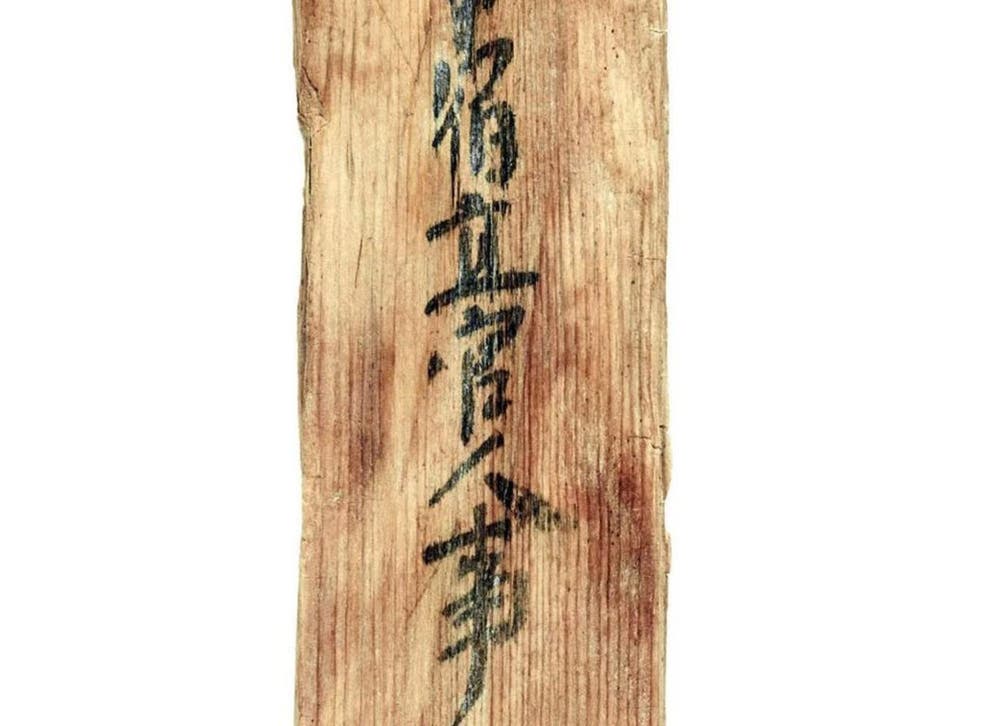 Archaeologists have unearthed a piece of wood revealing ancient Japan was a "cosmopolitan" nation "where foreigners were treated equally", including details of one Persian man teaching maths more than a millennium ago.
Scientists analysed carvings on the wood using infrared imaging technology, which appeared to name a Persian lecturer who worked at a facility where government ministers were trained in the former Japanese capital of Nara.
Previous discoveries have revealed Japan had direct trade links with Persia as early as 600AD, but this is the first time it has been suggested a Middle Eastern official may have been employed in the country at that time.
Akirhiro Watanabe of the Nara National Research Institute for Cultural Properties, who led the survey, suggested the man was likely to have taught mathematics due to Persia's renowned expertise in the subject.
"Although earlier studies have suggested there were exchanges with Persia as early as the 7th century, this is the first time a person as far away as Persia was known to have worked in Japan," he told Japan Times.
"This suggests Nara was a cosmopolitan city where foreigners were treated equally."
Throughout the 17th century, thousands of Persian merchants were known to travel to the city of Nagasaki for the purposes of trade, but it is now believed the ties between the two countries date back far earlier.
Discoveries that change the way you see the world

Show all 30
Nara was the capital of Japan between 710 and 784, before it was shifted to Kyoto and later to present-day Tokyo.
A vast ancient tomb with colourful painted murals opened to the public at a museum in the Nara Prefecture last week, another impressive find by the local archaeological surveying team.
Last month, archaeologists were left baffled by the remarkable discovery of ancient Roman coins while excavating the ruins of Katsuren Castle on Okinawa Island recently.
The four copper coins were originally thought to be a hoax before their true provenance was revealed through detailed scanning.
Join our new commenting forum
Join thought-provoking conversations, follow other Independent readers and see their replies