Peshawar attack: The faces of the innocent children killed by Taliban gunmen
132 children were killed when seven Taliban gunmen stormed Pakistan school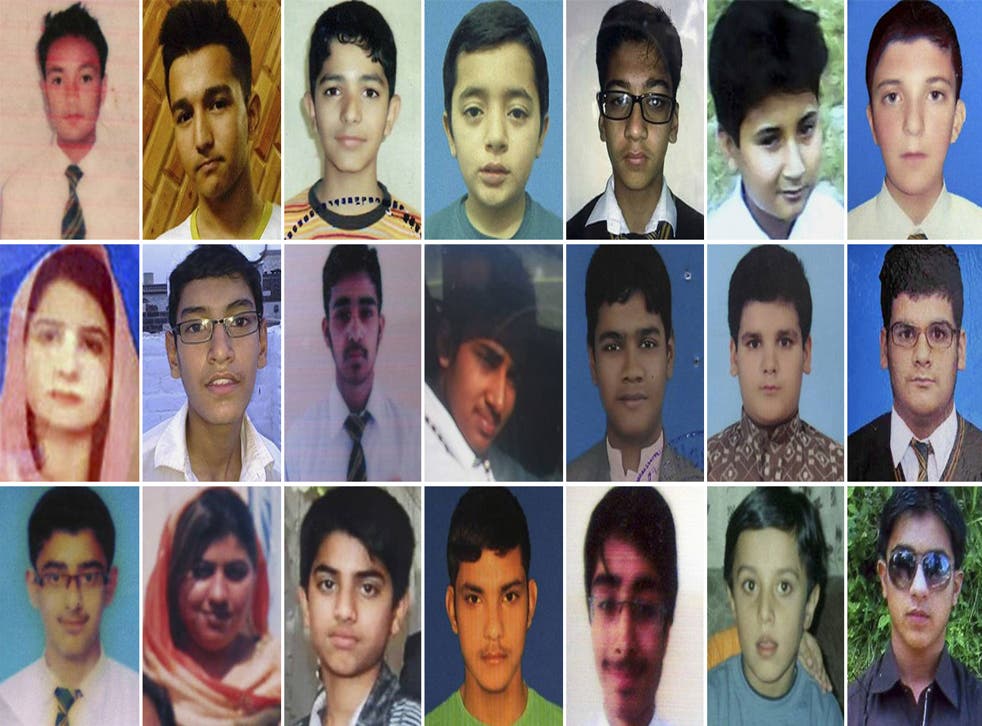 As the city of Peshawar continued the harrowing process of burying the victims of the Taliban massacre, images of some of the 132 children killed in the attack have started to emerge.
The seven gunmen killed 148 people after storming the military run Army Public School in north-western Pakistan on Tuesday. Pupils were gunned down while some of the women teachers were reportedly burned alive.
People across the country today lit candles and staged vigils as mass funerals were held in and around Peshawar.
At a vigil in the capital Islamabad, Fatimah Khan, 38, told the Reuters news agency she was devastated by the attack.
"I don't have words for my pain and anger," she said. "They slaughtered those children like animals."
In pictures: Aftermath of Taliban massacre in Peshawar

Show all 12
The outright assault on children has stunned a country used to almost daily attacks on security forces.
A tough military response has now been called for by commentators, Reuters has reported.
Register for free to continue reading
Registration is a free and easy way to support our truly independent journalism
By registering, you will also enjoy limited access to Premium articles, exclusive newsletters, commenting, and virtual events with our leading journalists
Already have an account? sign in
Register for free to continue reading
Registration is a free and easy way to support our truly independent journalism
By registering, you will also enjoy limited access to Premium articles, exclusive newsletters, commenting, and virtual events with our leading journalists
Already have an account? sign in
Join our new commenting forum
Join thought-provoking conversations, follow other Independent readers and see their replies