Peshawar school attack: the boy who slept in and survived
Teenager Dawood Ibrahim failed to wake up for school and missed deadly Taliban assault
Andrew Buncombe
Wednesday 17 December 2014 10:45 Comments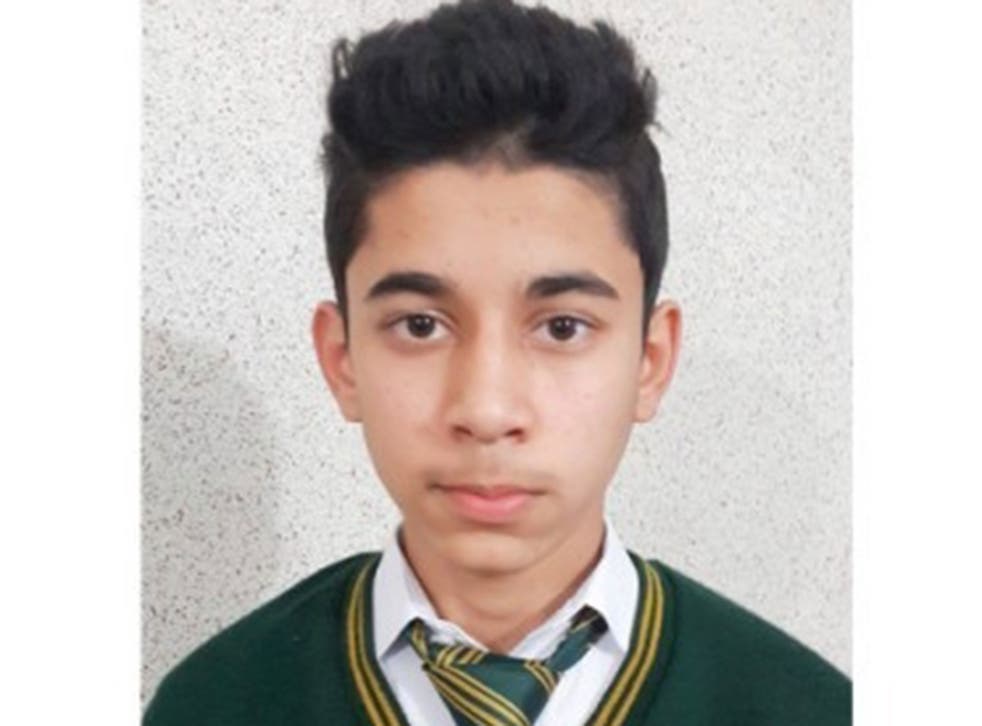 Did a faulty alarm clock save the life of 15-year-old Dawood Ibrahim?
As Pakistan reeled from Monday's deadly bombing and Peshawar went about the grim task of burying it dead youngsters, reports emerged of how one pupil at the Army Public School and College survived because he slept in.
A report in the Express Tribune newspaper said that Dawood had attended a wedding on Monday evening with other members of his family. On Tuesday morning, he failed to wake up and as a result he was late getting ready for school. The tardiness appears to have saved his life.
"Dawood is lucky. He missed school today because we attended a wedding last night, and he overslept," Dawood's brother, Sufyan, told the newspaper. "It was fate."
The Army Public School and College has a roster of more than 1,100 pupils. Dawood, a member of Pakistan's under-16 judo squad, was in the ninth grade. His brother said that all his classmates had been killed and that the teenager had spent Tuesday afternoon attending the funerals of his friends.
"Dawood isn't talking to anyone, he isn't talking at all," his brother added. "He is into judo and is a tough child but he is showing no emotion at all right now. He just attended funerals the entire day. No one from his class survived. Every single one of them was killed."
GRAPHIC CONTENT WARNING: Some viewers may find these images distressing
In pictures: Aftermath of Taliban massacre in Peshawar

Show all 12
Among the death toll of 142 was the school's principal, Tahira Qazi. As emergency response teams continued to search the debris, her body was discovered overnight among the ruins of the school.
Also killed was 14-year , Fahad Hussain. He was among those pupils buried on Tuesday. Most of the burials are due to be held on Wednesday.
"They finished in minutes what I had lived my whole life for, my son," his father, Akhtar Hussain, told the Associated Press, as he buried the youngster.
Mr Hussain, a labourer who had worked for many years in Dubai to send money back to his family, wailed as he banged his head against his fists. "That innocent one is now gone in the grave, and I can't wait to join him, I can't live anymore."
Register for free to continue reading
Registration is a free and easy way to support our truly independent journalism
By registering, you will also enjoy limited access to Premium articles, exclusive newsletters, commenting, and virtual events with our leading journalists
Already have an account? sign in
Join our new commenting forum
Join thought-provoking conversations, follow other Independent readers and see their replies