Philippine's President-elect calling Pope Francis a son of a whore 'was just banter', says campaign team
President-elect Duterte said he would make a trip to the Vatican to personally ask for forgiveness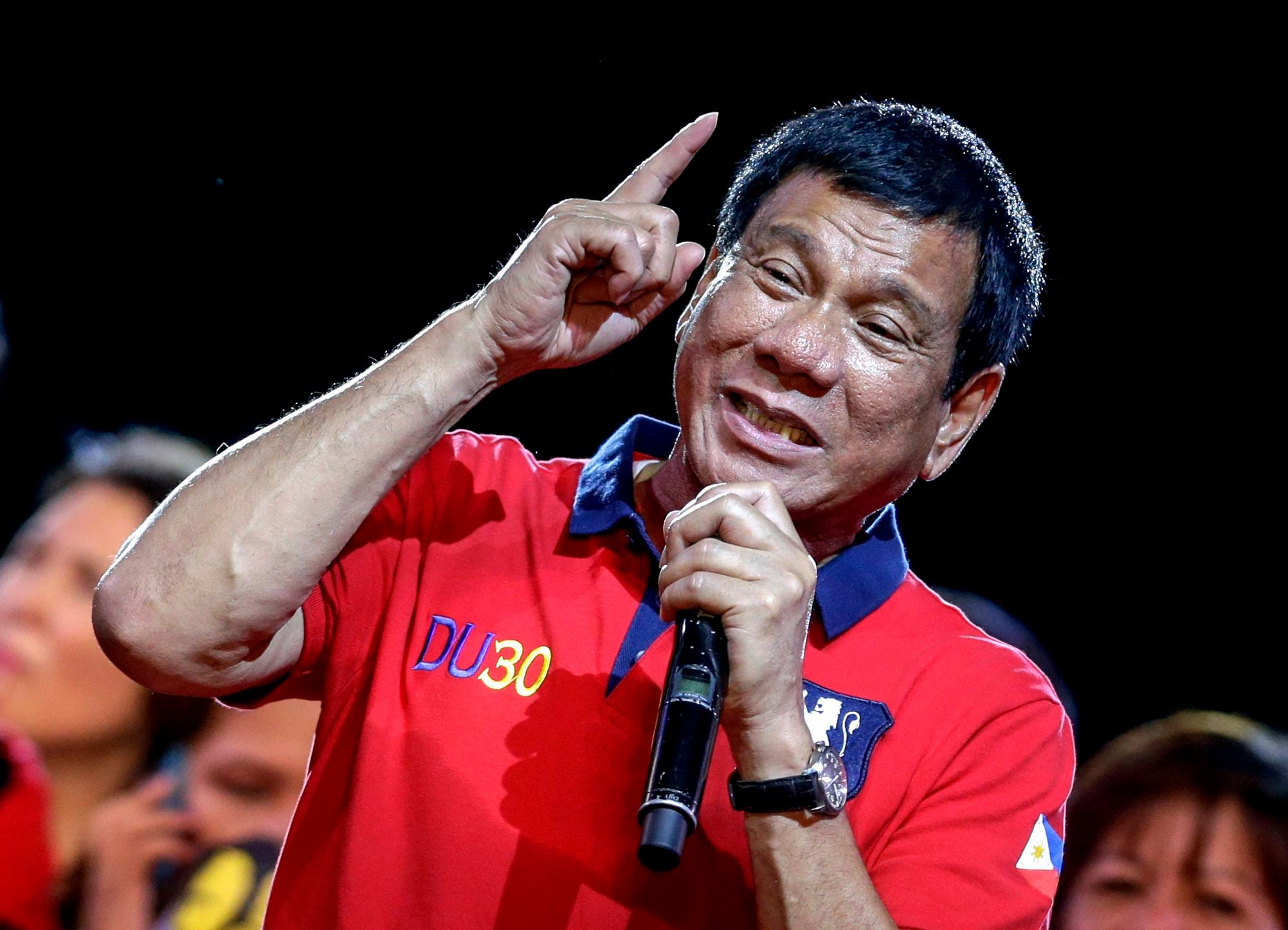 Philippines President-elect Rodrigo Duterte calling Pope Francis a 'son of a whore' was just banter typical of the Filipino style of elections, a spokesman has said.
Mr Duterte has promised that making a trip to the Vatican City to ask for the forgiveness of the Holy Father in person was a "high prioirty".
The offending comment was made during a speech announcing his presidential run when he referred to a papal visit the year before.
Nicknamed the 'Donald Trump of the East', Mr Duterte said: "It took us five hours to get from the hotel to the airport. I asked who was coming.
"They said it was the Pope. I wanted to tell him 'Pope, son of a whore, go home. Don't visit anymore'."
While the Philippines is mainly Catholic country and despite senior Catholic leaders condemning his comments, there was little effect on his popularity, Time reports.
Mr Duterte's aides had repeatedly said the future President has already apologised to Pope Francis in a letter receiving a response from the Vatican offering "the assurance of prayers".
The President-elect has said publicly that Pope Francis was the victim of a "stray bullet" resulting from his frustration with government failings.
Philippines elects President
Peter Lavina from Mr Duterte's campaign team said: "The mayor repeatedly said he wants to visit the Vatican, win or lose, not only to pay homage to the Pope but he really needs to explain to the Pope and ask for forgiveness.
"You have to understand the Philippine style of elections. The context is most of our politicians need to communicate to our audience so many of our politicians sing and dance
"Some make jokes, some make funny faces. Some dress outrageously. So it is all in this context that all these jokes, bantering, happen during the campaign. We don't expect the same attitude of our officials thereafter."
Mr Duterte, who previously served as Mayor of Davao City, has been condemned by human rights groups for his links with death squads responsible for extra-judicial killing of suspected criminals in the 1990s.
Join our commenting forum
Join thought-provoking conversations, follow other Independent readers and see their replies