Philippines President Rodrigo Duterte suspends violent war on drugs while police corruption is eradicated
'We no longer have a war on drugs'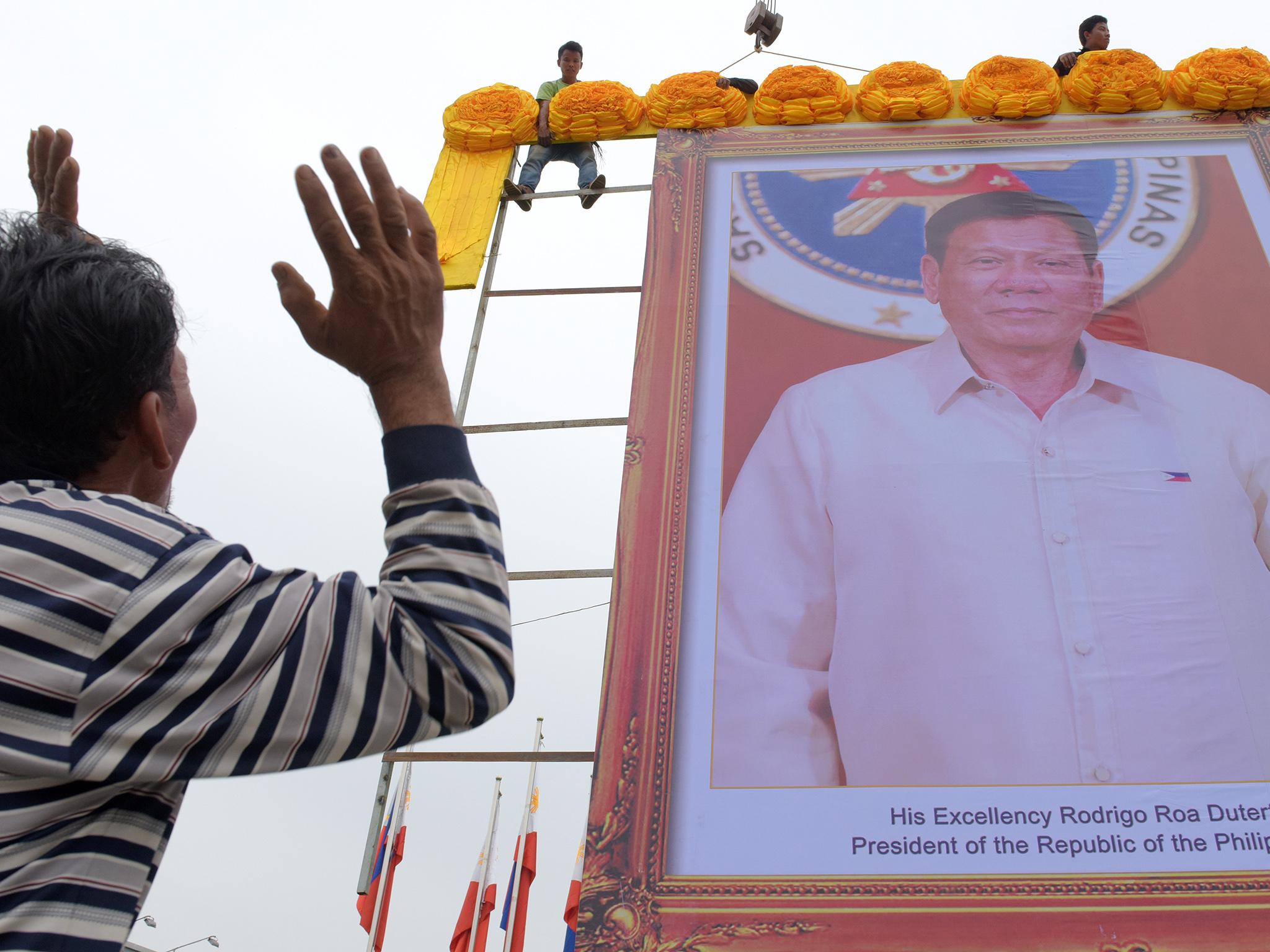 President Rodrigo Duterte has suspended his violent war on drugs, to allow police units in the Philippines time to root out corruption within their own ranks.
Police chief Ronald dela Rosa confirmed his officers would no longer focus on arresting and charging suspected drug traffickers and consumers, and said specialised anti-drug units would be dissolved within days.
More than 7,000 people have been killed in the campaign since Mr Duterte assumed power in June last year, many of them without proper trial, prompting outrage from Western nations and human rights groups.
The furore led to a slump in relations between the US, the EU and the Philippines, culminating in Mr Duterte ordering US military forces to leave the country in October.
A South Korean businessman, Jee Ick-joo, was kidnapped and killed by drug squad officers last October under the pretence of a drug raid, and the ongoing inquiry forced the president to admit the Filipino national police force was "corrupt to the core". He estimated that 40 per cent of the force were currently involved in illicit dealings.
"We will cleanse our ranks," Mr dela Rosa told reporters in Manila. "Then maybe after that, we can resume our war on drugs.
"To all the rogue cops: beware! We no longer have a war on drugs. We now have a war on scallywags." He added that the campaign would be suspended for a minimum of one month while corrupt officers were investigated.
The most controversial quotes from Rodrigo Duterte
Show all 9
Mr Duterte initially said his war on drugs would last until December last year; in September, this threshold was extended to March. However over the weekend the president told reporters: "March no longer applies...I will extend it to the last day of my term, in 2022."
At the start of January, Mr Duterte vowed to confront, and if necessary kill, any local officials who are involved in the country's illegal drug trade.
The outspoken leader compiled a so-called "narco-list" containing an estimated 5,000 to 10,000 names of mayors, governors, police officers and other public officials, and claimed he would begin to act on it.
Meanwhile Human Rights Watch said it believed the suspension was no more than a publicity stunt, and called on Mr Duterte to end his deadly campaign for good. The organisation has been a vocal critic of the president since he came to power last year.
Join our commenting forum
Join thought-provoking conversations, follow other Independent readers and see their replies