Anger after Philippines removes sex slave statue
'We kneeled down to the Japanese, that's why it's shameful, so shameful'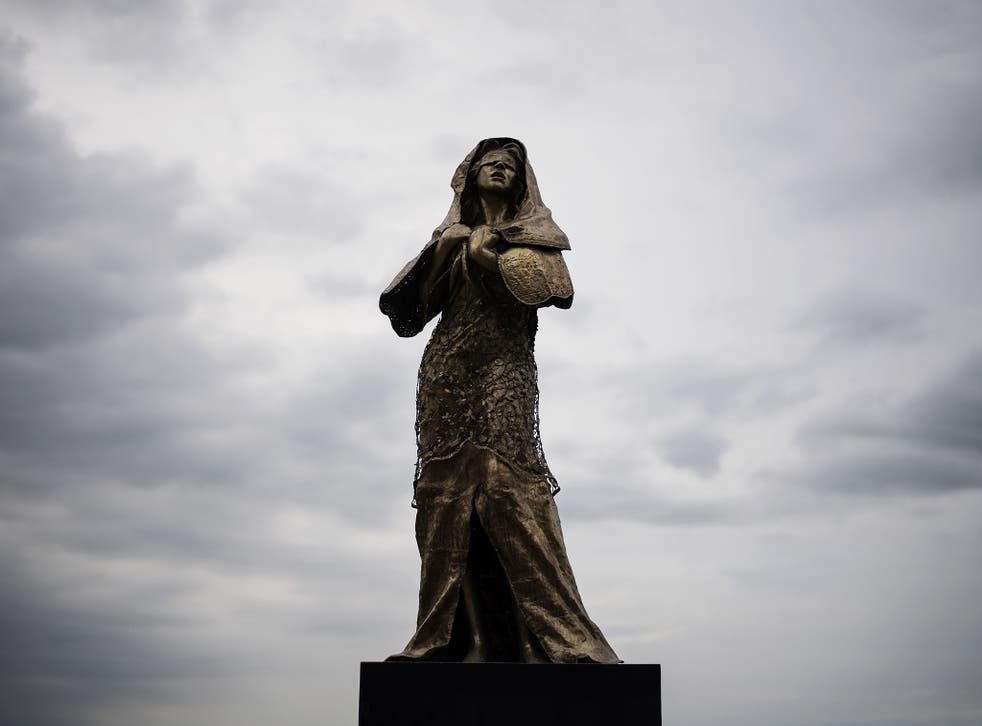 A statue honouring women who were forced to work in Japanese military brothels during the Second World War has been quietly removed from a busy seaside promenade in the Philippine capital, angering women's groups.
Manila City Hall said in a statement that the bronze statue of a blindfolded Filipina, unveiled alongside Manila Bay in December, will be returned once drainage work is completed. It gave no time frame for the project, alarming activists who suspect that the Japanese government pressured the Philippines to take the monument down.
"What happened is that we kneeled down to the Japanese.That's why it's shameful, so shameful," said Teresita Ang See, co-founding president of a Chinese Filipino group.
Michael Charleston "Xiao" Chua, a professor at the De La Salle University Manila, called on the public to fight to get back the statue as a symbol of national dignity.
The monument was removed Friday on night.
Japan's minister for internal affairs and communications Seiko Noda had expressed regret over the construction of the monument in January. According to Kyodo News service quoting the Japanese embassy in Manila, the Philippine government had notified the embassy of its intention to remove the statue.
The emotional issue of "comfort women" has provided a dilemma for the Philippines' relations with Tokyo, a major provider of aid and financing to Manila.
World news in pictures

Show all 50
A National Historical Commission marker says the monument memorialises Filipinas who suffered abuses during the Japanese occupation of the Philippines from 1942 to 1945. It was built with donations from Chinese-Philippine groups and individuals.
Historians say 20,000 to 200,000 women from across Asia, many of them Koreans, were forced to provide sex to Japan's frontline soldiers. Japanese nationalists contend that the so-called comfort women in wartime brothels were voluntary prostitutes, not sex slaves, and that Japan has been unfairly criticised for a practice they say is common in any country at war.
In 1995, Japan provided through a private fund of 2 million yen (£13,300) each to about 280 women in the Philippines, Taiwan and South Korea, and funded nursing homes and medical assistance for Indonesian and former Dutch sex slaves. However, many women in South Korea and the Philippines have demanded a full apology accompanied by official government compensation.
Last year, Osaka terminated its 60-year sister city ties with San Francisco to protest against a statue commemorating Asian sex slaves that was erected by California's Korean, Chinese and Philippine communities.
Associated Press
Register for free to continue reading
Registration is a free and easy way to support our truly independent journalism
By registering, you will also enjoy limited access to Premium articles, exclusive newsletters, commenting, and virtual events with our leading journalists
Already have an account? sign in
Register for free to continue reading
Registration is a free and easy way to support our truly independent journalism
By registering, you will also enjoy limited access to Premium articles, exclusive newsletters, commenting, and virtual events with our leading journalists
Already have an account? sign in
Join our new commenting forum
Join thought-provoking conversations, follow other Independent readers and see their replies