Pigeon 'arrested' in India on suspicion of being used to spy for Pakistan
The bird was found with markings including Urdu letters and numbers
Lizzie Dearden Comments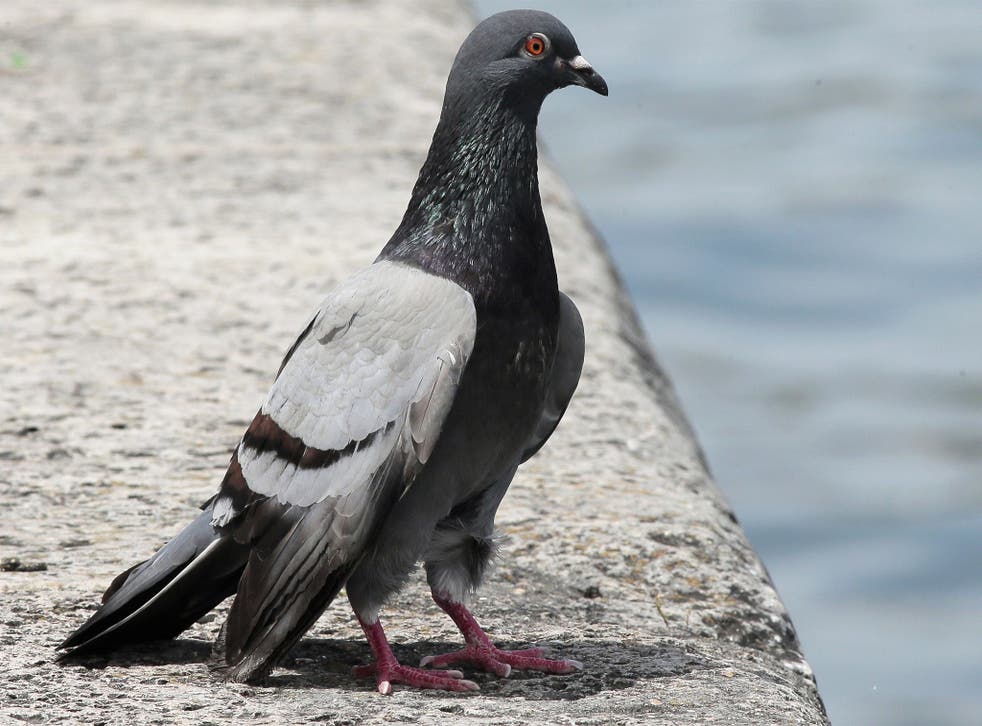 A "spy pigeon" has reportedly been detained by police in India who believe it may have been carrying a secret message from Pakistan.
The bird was seized in the village of Manwal, near the India-Pakistan border in Punjab.
It initially appeared normal when landing on a barber's house on Wednesday but when his 14-year-old son started clipping its wings to keep it as a pet, he noticed strange markings on its feathers, the Times of India reported.
He took the white bird to the local police station, where officers discovered a message written in Urdu and a series of numbers.
They documented the bird as a "suspected spy" and alerted Indian security agencies before X-raying it to look for hidden devices.
"Nothing adverse has been found, but we have kept the bird in our custody," Pathankot's senior superintendent of police Rakesh Kaushal told the Times of India.
"This is a rare instance of a bird from Pakistan being spotted here. We have caught a few spies here.
"The area is sensitive, given its proximity to Jammu, where infiltration is quite common."
The superintendent told the Wall Street Journal India that police heard of instances of pigeons flying "with cameras" to spy on the ground.
"We found no camera, no chips, no SIM cards," he added, after the bird's cavities were inspected.
India's Intelligence Bureau has recently issued an alert to police in Punjab warning that Islamist militants were active in the area and a security meeting was being held on the day of the pigeon's arrival.
The area is close to disputed Jammu and Kashmir, a region claimed by both India and Pakistan that sees frequent attacks by militants.
The pigeon will be held by police in the town of Pathankot until the investigation concludes.
Another pigeon was reportedly detained by Indian authorities in 2010 and the birds have played a role in many conflicts as military messengers, including in the First and Second World War.
Register for free to continue reading
Registration is a free and easy way to support our truly independent journalism
By registering, you will also enjoy limited access to Premium articles, exclusive newsletters, commenting, and virtual events with our leading journalists
Already have an account? sign in
Join our new commenting forum
Join thought-provoking conversations, follow other Independent readers and see their replies