Plans to demolish Christian-majority slums in Islamabad put on hold by Supreme Court
'This sort of anti-people, anti-minority authoritarian attitude has no place in the 21st century'
Serina Sandhu
Monday 14 December 2015 09:59 Comments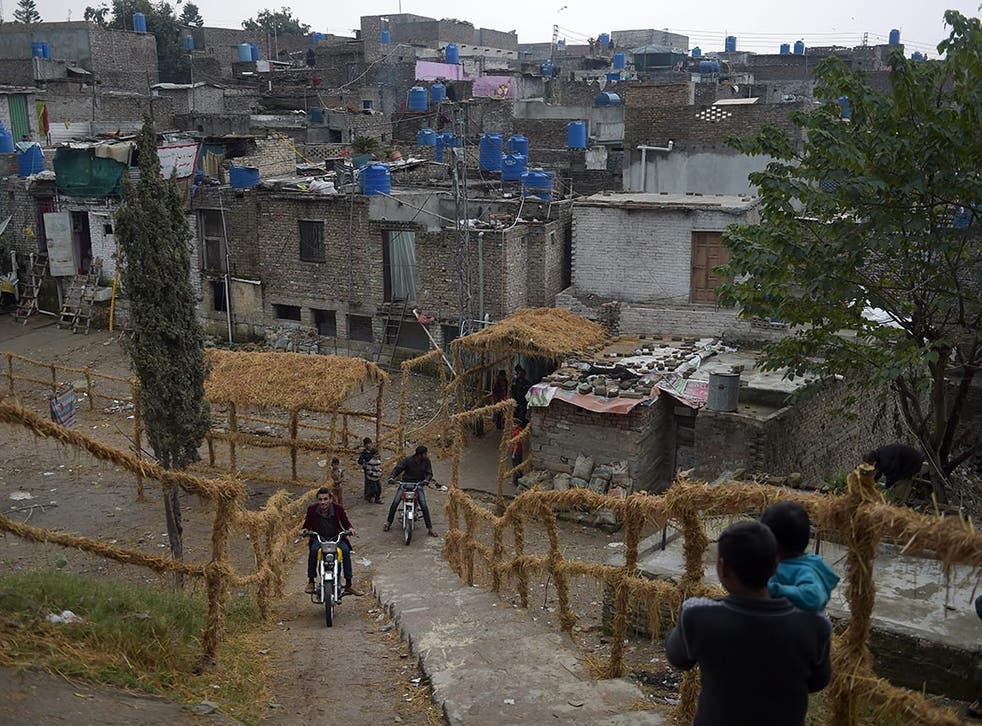 Plans to destroy a slum in Islamabad, which is largely occupied by Christians, have been postponed by the Supreme Court.
It comes after the Awami Workers Party (AWP) submitted a petition to the Court in August, challenging the Capital Development Authority's (CDA) plans to demolish the areas across the Pakistani capital.
In a press conference at the time, the AWP "called for an immediate halt to the ongoing eviction drive of the CDA in Islamabad, an immediate resettlement of all the former residents of the demolished I-11 katchi abadi [slum] and demanded that those who carried out the violent, brutal and unlawful operation in I-11 be brought to justice".
Al Jazeera reported the court issued the stay order against the plans last week and ordered the CDA, which has been targeting illegal slums in the capital since 2014, to justify its next planned demolition in writing.
The CDA's reply read: "Most of these katchi abadies [slums] are under the occupation of the Christian community."
"It seems this pace of occupation of land by Christian community may increase. Removal of katchi abadies is very urgent to provide [a] better environment to the citizen[s] of Islamabad and to protect the beauty of Islam."
The response sparked outrage among activists.
Ammar Rashid, secretary of the Awami Workers Party, told Morning Star News: "The CDA's reply is proof of the deeply prejudicial mindset that prevails in the CDA with regard to working classes and minorities, whom they regard with utter contempt."
"This sort of anti-people, anti-minority authoritarian attitude has no place in the 21st century and needs to be relegated to the dustbin of dictatorial history that it emerged from."
"Islamabad as the national capital belongs to all of Pakistan's citizens, not bureaucrats of the CDA."
Ramzan Sajid, a CDA spokesperson, told Al Jazeera: "This community is part of Islamabad and we ensure that we look after their places of worship and their religious events. I can't comment on the SC [Supreme Court] reply because that is in court now, but we appreciate the community and its effort and our reply has been taken out of context by some."
Register for free to continue reading
Registration is a free and easy way to support our truly independent journalism
By registering, you will also enjoy limited access to Premium articles, exclusive newsletters, commenting, and virtual events with our leading journalists
Already have an account? sign in
Join our new commenting forum
Join thought-provoking conversations, follow other Independent readers and see their replies