Japan's plan to ditch 'swastika' as temple symbol on tourist maps sparks criticism
Officials say measure will help ensure 'smooth implementation' of the 2020 Tokyo Olympics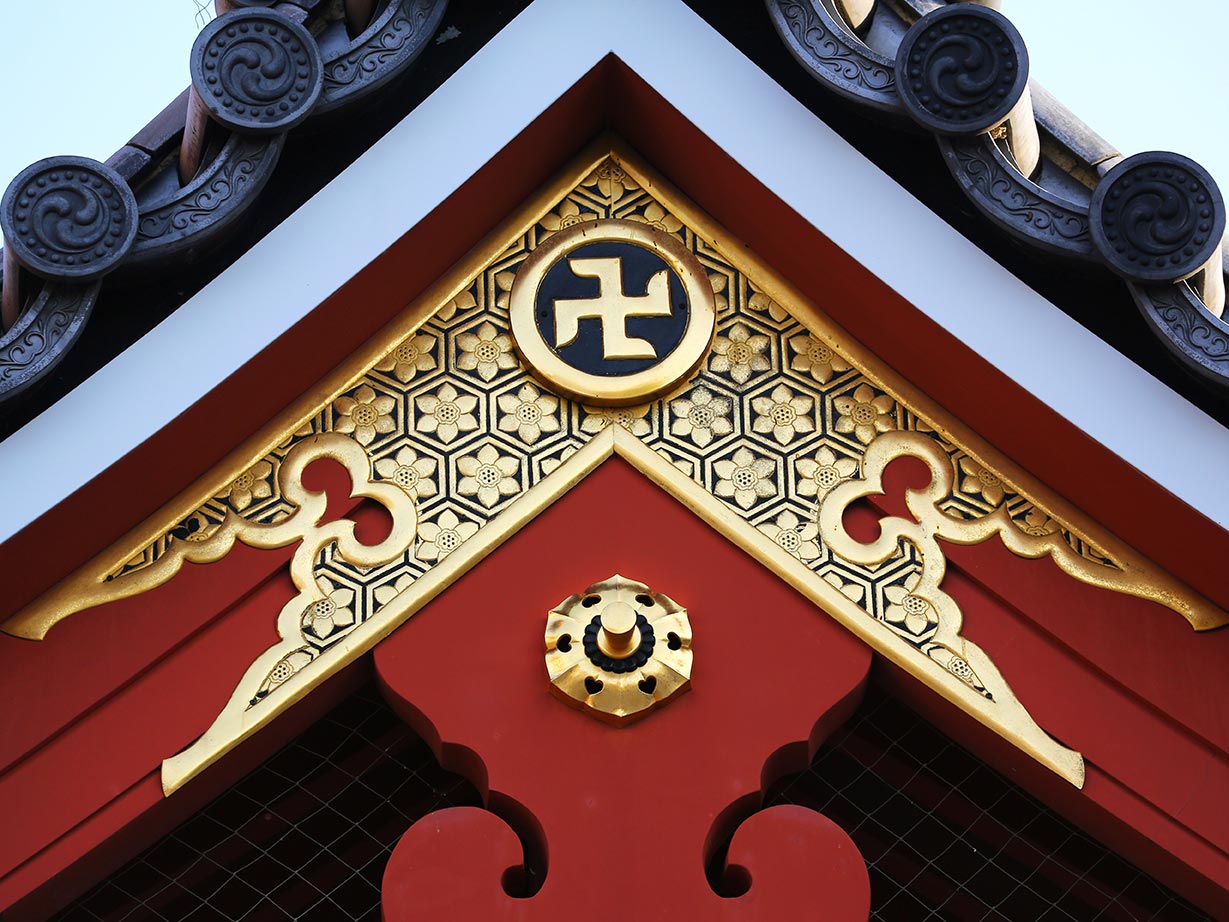 The symbol used to represent a temple on tourist maps in Japan could be replaced because it resembles a swastika.
Although the manji symbol is associated with Buddhism and appears on traditional temples across Japan, the Geospatial Information Authority of Japan (GSI) is proposing to replace it with a pagoda in its foreign-language maps.
It comes after the GSI surveyed more than 1,000 people in over 90 countries to see whether the current map symbols were easy to understand for foreign visitors. It found that some people associated the manji symbol with Nazi Germany rather than Buddhist temples, according to the Telegraph.
However, the plans to replace it have been met with criticism, with some saying those visiting Japan should learn the meaning behind the symbol.
Following the survey, which comes amid preparations for hosting the Tokyo Olympics in 2020, the GSI is planning to use 18 symbols just for foreign-language maps.
Six of them are replacements for current symbols deemed too difficult for tourists to understand, including those for temples, police stations and churches.
Some of the proposed symbols are completely new, including those representing the location of convenience stores and tourist information centres.
According to the Japan Times, the GSI said in a report: "To build a tourism-orientated nation and ensure smooth implementation of the 2020 Tokyo Olympics, Japan needs to create an environment where foreign visitors can easily get transport and accommodations.
"For that purpose, it is especially important to disseminate multilingual maps that are easy for foreigners to understand."
But people from around the world have opposed scrapping the manji symbol.
According to the BBC, one Twitter user, Konatch, said: "It's said some would mistake the manji for the Nazi symbol, but Buddhism has a much longer history with this symbol.
"So I strongly oppose changing our maps for some foreigners who are ignorant and extremely stupid. The idea is foolish."
Takayuki Nakamura, the GSI's executive officer for national mapping told the Japan Times that Japanese users were divided between maintaining the traditional symbols and changing them.
"Either way, it will take a while before any changes are made, as we need to coordinate with related government agencies," he said.
It is thought the symbols will be adopted by the end of the March, followed by a period of public consultation, the International Business Times reported.
Join our commenting forum
Join thought-provoking conversations, follow other Independent readers and see their replies