Prison break Taliban-style: hundreds escape jail in Pakistan
Death row prisoners escape after brazen, two-hour raid by heavily-armed militants
Andrew Buncombe
Friday 20 April 2012 20:55 Comments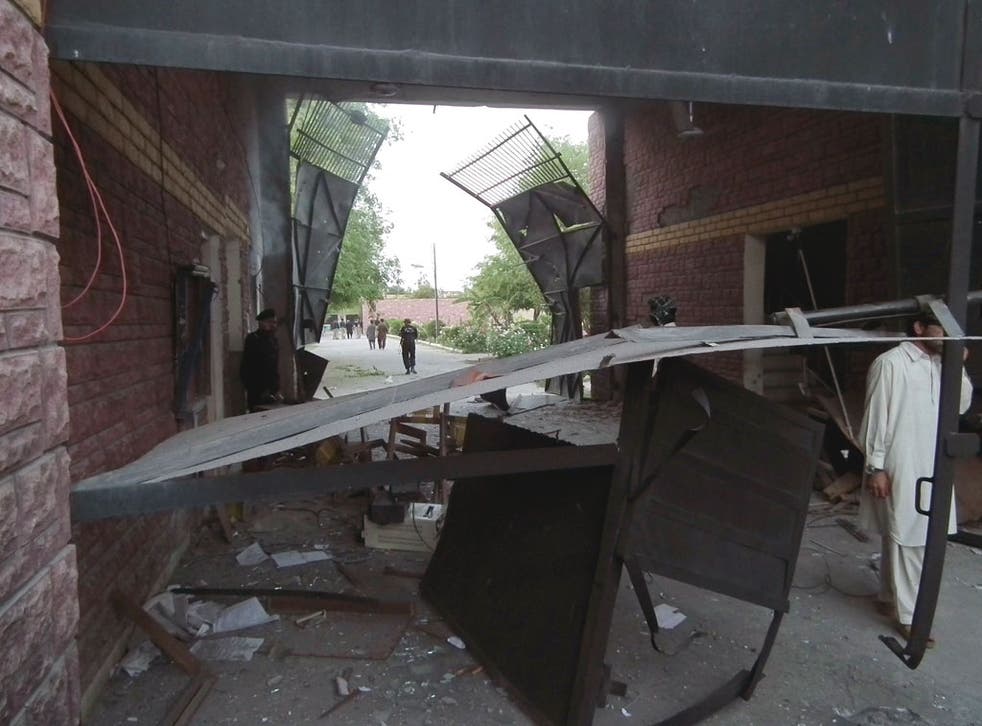 Militants in Pakistan carried out a brazen strike against the security forces in the early hours of yesterday morning – launching a two-hour long attack on a jail and releasing almost 400 inmates.
The authorities were last night trying to trace at least 380 prisoners, among them many militants, who fled after dozens of Taliban fighters carried out a sustained attack on the jail in the town on Bannu, close to Pakistan's North Waziristan tribal area.
Despite the duration of the attack, the prison guards apparently received no back-up from the military.
"We have freed hundreds of our comrades in Bannu in this attack. Several of our people have reached their destinations, others are on their way," a Taliban spokesman told Reuters.
Reports said that anywhere up to 100 fighters were involved in the attack that began sometime before dawn, and were equipped with automatic weapons and rocket-propelled grenades.
Having breached the walls of the jail, the militants apparently made their way to the section where prisoners who are on death row were held.
Their priority appears to have been securing the release of Adnan Rashid, who was in jail for his role in a failed assassination against former Pakistani President Pervez Musharraf.
For up to two hours the militants fought with the jail's guards before setting part of the jail on fire and releasing the inmates. Officials said 20 of those who escaped were considered particularly dangerous.
The incident will be a painful reminder of the enduring power and threat of the militants after a number of operations against them by the Pakistani military since 2007. The country's authorities have been repeatedly pressured by the US to do more to take on the Taliban and its al-Qa'ida allies, especially those involved in cross-border attacks inside Afghanistan.
The results have been mixed and the Pakistani military has shown little appetite to confront militants who are not a threat to the state.
Imtiaz Gul, an author and head of the Centre for Research and Security Studies, an Islamabad-based think-tank, said the incident was a huge embarrassment that demanded a full investigation. He said it appeared that the militants had received inside information about the location of their jailed colleagues.
"This is unprecedented in the history of Pakistan. It's a huge embarrassment for the entire security apparatus," he said. "Militants always have the element of surprise on their side. But this also shows the lack of communication between the civilian and military bodies. This went on for two hours and the army or paramilitaries should have had time to get there."
Register for free to continue reading
Registration is a free and easy way to support our truly independent journalism
By registering, you will also enjoy limited access to Premium articles, exclusive newsletters, commenting, and virtual events with our leading journalists
Already have an account? sign in
Join our new commenting forum
Join thought-provoking conversations, follow other Independent readers and see their replies