PwC accused over $900m Afghan bank scandal
Finance Minister says auditors were negligent in signing off Kabul Bank accounts
Kim Sengupta Comments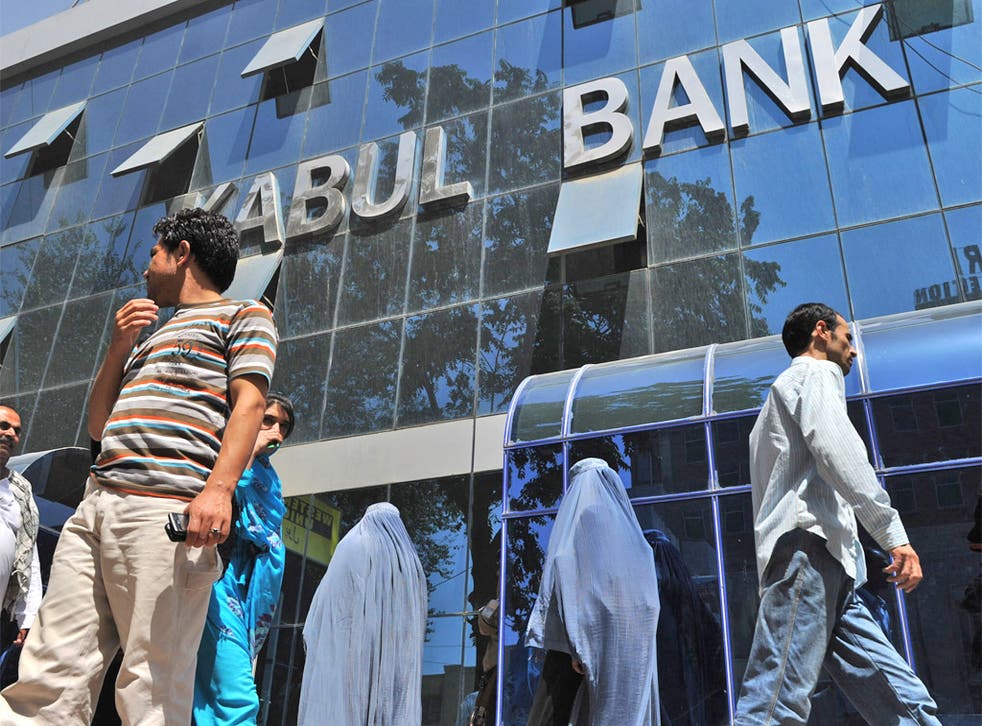 The Pakistani branch of PricewaterhouseCoopers (PwC) is likely to be sued by the Afghan government over the collapse of a bank amid allegations of massive fraud in which $900m (£560m) went missing. The Independent has learned that a confidential report into the demise of Kabul Bank is severely critical of the performance of auditors AF Ferguson & Co, which cleared the institution's accounts for a prolonged period, leaving the way open for legal action.
The scandal was viewed as a particularly shocking example of the corruption that has become endemic under Hamid Karzai's government. One of the President's brothers, Mahmoud, was among those forced to deny complicity following accusations by a former chairman of the bank.
An investigation by forensic accountants, Kroll Associates, reveals "at a minimum level serious negligence" by PwC, according to the Afghan Finance Minister Hazrat Omar Zahkiwal. "It is likely there will be legal action, we think there is enough there in the report for this to take place," he said. "It is true that our Central Bank has a supervision branch which failed in this case. But PwC gave Kabul Bank a clean bill of health year after year and this misled the Central Bank." The British Government is providing about $4.5m towards the inquiry and an asset-recovery programme by Kroll, whose report was handed to the Afghan government in March. "What happened certainly does not look good on the government," Dr Zahkiwal said. "But even if we could have suspected our own supervisory system, we did not expect such a respectable international accountants like PwC's inability to do the job."
A memorandum from USAid, part of a previous report into the collapse by the Office of Inspector General in Washington, stated that a team from PwC had failed to identify any wrongdoing, a factor which "may have acted to delay understanding of the gravity of Kabul Bank's condition both among the examination staff and the international community." Under international pressure, President Karzai had set a deadline for the bank's principal debtors to acknowledge their responsibility and agree repayment plans, with the offer that they would thus avoid having to pay interest in the sums involved.
Proceedings are under way to seize assets in Afghanistan and Dubai, but Dr Zahkiwal acknowledged that so far only about $100m has been recovered. He insisted that progress was being made in pursuing debtors, albeit slowly. Part of the problem has been tracing assets moved abroad, including to e Gulf states, the US and western Europe.
President Karzai had also agreed to the setting up of a special court to carry out a fraud trial although, so far, there have been no significant prosecutions and no details about legal proceedings.
Sherkhan Farnood and Khalilullah Ferozi, respectively the bank's former chairman and chief executive, were arrested last year. Rahmatullah Nazari, the Deputy Attorney-General, declared that they will face trial for fraud, allegations they deny. It has been claimed that some of those arrested have been seen on the streets of Kabul. "Some of these people were released during the day," Dr Zahkiwal said. "They said they would help in recovering the money. Some spent time doing other things as well. But all attempts had to be made to get back as much as possible".
Mr Farnood had claimed that Mahmoud Karzai was one of those who had taken out loans from Kabul Bank. Mr Karzai has maintained that he repaid all loans. He stressed that he had strongly advised against some investments made by the bank and that he was prepared to co-operate with any inquiry.
In a statement yesterday via PwC,AF Ferguson & Co, said: "We are not in a position to comment... as we have not been involved in the investigation and are not privy to its findings."
Register for free to continue reading
Registration is a free and easy way to support our truly independent journalism
By registering, you will also enjoy limited access to Premium articles, exclusive newsletters, commenting, and virtual events with our leading journalists
Already have an account? sign in
Join our new commenting forum
Join thought-provoking conversations, follow other Independent readers and see their replies