Ransom video demanding millions of dollars for Catholic priest kidnapped in Yemen 'sent to Indian Government'
Confusion surrounds the fate of an Indian priest amid rumours he was due to be crucified on Good Friday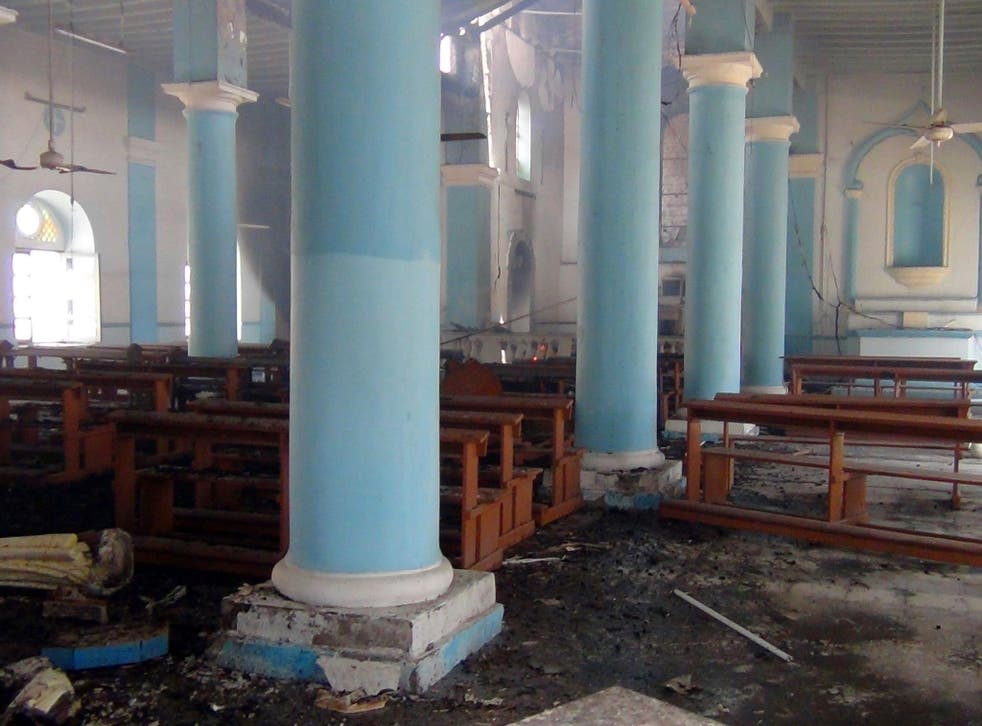 A video demanding millions of dollars in return for an Indian priest kidnapped in Yemen has reportedly been sent to the Indian Government who are attempting to secure his release.
The ransom video shows Tom Uzhannalil, 56, asking for help while a man stands behind him, according to a report on India's IBN-CNN News.
The channel's news anchor Karma Paljor also says the Indian government are "in touch with several local agencies" to rescue the priest, and are in contact with a Catholic Church ambassador to "dispel unconfirmed reports of crucifixion".
Last week there were fears for the Catholic priest's life after the Franciscan Sisters of Siessen posted a message on their Facebook page saying they had been informed of the torture of Tom Uzhunnalil, 56, and told he would be killed on Good Friday.
However, they have since removed the post after a number of media reports suggested the claims were untrue.
A source from the Sisters, who did not provide a name, told The Independent the person who gave the information was unavailable for interview, but insisted it "was not a rumour" and it is "still convinced it is true".
Various news sources reported the crucifixion of Father Uzhunnalil over the weekend, and Christoph Schönborn, the Cardinal of Vienna, said "we worry it is real" during his Easter vigil mass in Austria, The Media Project reported.
But the Cardinal also backtracked, with Michael Prüller, his head of media relations, issuing a statement saying: "The cardinal based his statements on news published on Arabic language web sites. The validity of this information has, however, not been confirmed.
"Thus, for the time being, there's still basis for hope that Father Tom is alive."
World news in pictures

Show all 50
Meanwhile, Bishop Paul Hinder from Saudi Arabia told the Catholic News Agency there were "strong indications that Father Tom is still alive in the hands of the kidnappers."
Tom Uzhunnalil is believed to have been taken from a retirement home in Yemen during an attack by Islamic extremists on 4 March.
The group shot 16 people - including four nuns - during the incident at the home in Aden, which is run by missionaries, the International Business Times India said.
Register for free to continue reading
Registration is a free and easy way to support our truly independent journalism
By registering, you will also enjoy limited access to Premium articles, exclusive newsletters, commenting, and virtual events with our leading journalists
Already have an account? sign in
Register for free to continue reading
Registration is a free and easy way to support our truly independent journalism
By registering, you will also enjoy limited access to Premium articles, exclusive newsletters, commenting, and virtual events with our leading journalists
Already have an account? sign in
Join our new commenting forum
Join thought-provoking conversations, follow other Independent readers and see their replies