UN urges India to outlaw marital rape after women's minster says it is 'not applicable'
'The issue is the consent of the women, and if it isn't there, it is rape,' says UN chief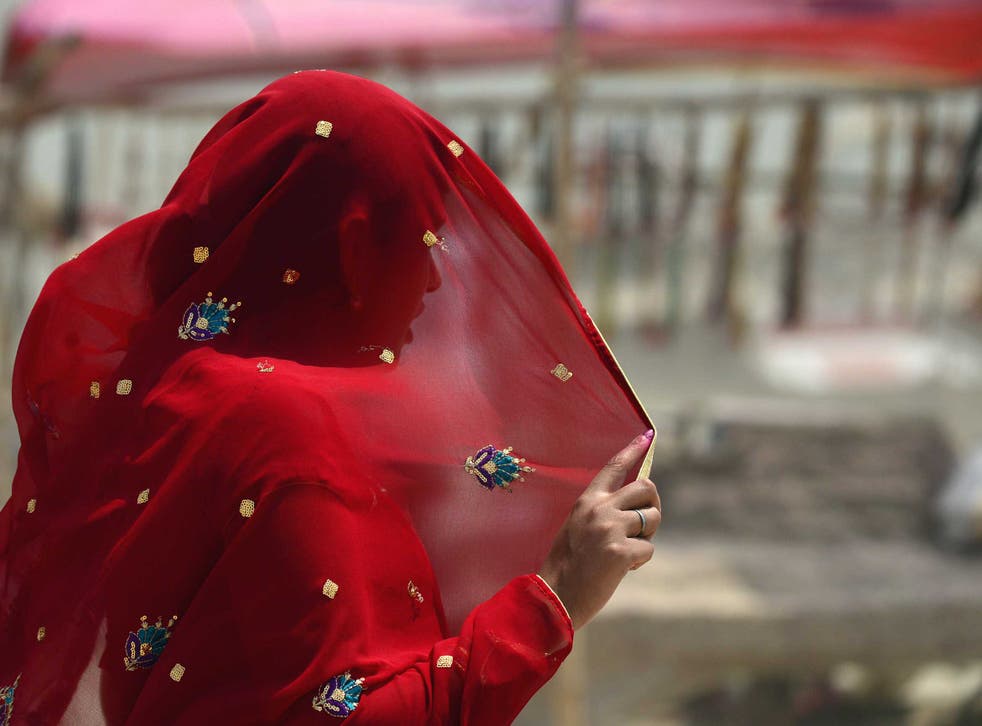 India is being urged to criminalise marital rape after the country's minister for women suggested it was not ready to make the act an offence.
Head of the United Nations Development Programme Helen Clarke (UNDP) said India's failure to change its stance on the issue left it at odds with its sustainable development goals (SDGs).
The SDGs, adopted by the UN, require members to achieve gender equality and empower all women and girls.
"Each country needs to look at its laws in the light of what the SDGs say, and whether these laws take women forward or take them back," Ms Clarke told the Hindu.
Mrs Clarke weighed into the debate after India's minister for women, Maneka Gandhi, said in a written response to the Indian Parliament on the matter: "Marital rape is not applicable in Indian context."
She cited reasons such as the "level of education/illiteracy, poverty, myriad social customs and values, religious beliefs, mind-set of the society to treat the marriage as a sacrament."
But Mrs Clarke said: "It's pretty clear in the circles I move in at the UN that rape is rape. The issue is the consent of the women, and if it isn't there, it is rape."
Mrs Clarke, who is tipped by many to succeed Ban Ki-moon as head of the United Nations, emphasised the importance of "recognising domestic violence as an assault on women, everywhere", and said it needed "a specific law with a specific purpose in order for people to take it seriously."
"An assault on women at home is never something 'within the family'," she said.
"It is a crime, it has to be recognised and dealt with," she said.
India's sex trade exposed

Show all 7
"More positively you have to change the mentality of people towards young girls and women. No impunity.
"Assaults against women like rape and sexual assault in the home have to be treated as crimes. Gender-based violence is a blight on society, let alone on the woman."
Although there have been calls from the country's Supreme Court in recent years to criminalise non-consensual sex as an offence, Indian law still states that any form of intercourse between a husband and wife, providing the wife is not under 15 years of age, is not rape.
Consent for marriage and sex under the age of 18 is illegal for females in India, a rule which is often flouted.
The comments from India's Women and Child Development Minister, reported in the Indian Express, have attracted criticism domestically and across the globe although hers is a stance shared by many in India.
A poll conducted on Twitter by the Times of India found 52 per cent of respondents agreed with Mrs Gandhi's suggestion "marital rape is not applicable in Indian context".
But in an article on their website, women's rights activist and lawyer Flavia Agnes, criticised current rape laws, saying they "seem to convey that men in India have a license to rape their wives with impunity".
"Instead of saying that marriage is sacred, it would have been prudent for the minister to clarify that civil and criminal provisions are in place which survivors of marital rape can avail of," she wrote.
"But ironically, the government, under pressure from men's rights groups, is proposing its dilution, rendering brutally violated married women without an effective criminal remedy against their abusers."
Register for free to continue reading
Registration is a free and easy way to support our truly independent journalism
By registering, you will also enjoy limited access to Premium articles, exclusive newsletters, commenting, and virtual events with our leading journalists
Already have an account? sign in
Register for free to continue reading
Registration is a free and easy way to support our truly independent journalism
By registering, you will also enjoy limited access to Premium articles, exclusive newsletters, commenting, and virtual events with our leading journalists
Already have an account? sign in
Join our new commenting forum
Join thought-provoking conversations, follow other Independent readers and see their replies