Relatives of MH370 passengers say they think loved ones are still alive and being held prisoner
Families of the 154 Chinese passengers release joint statement calling official accounts about the missing plane untrue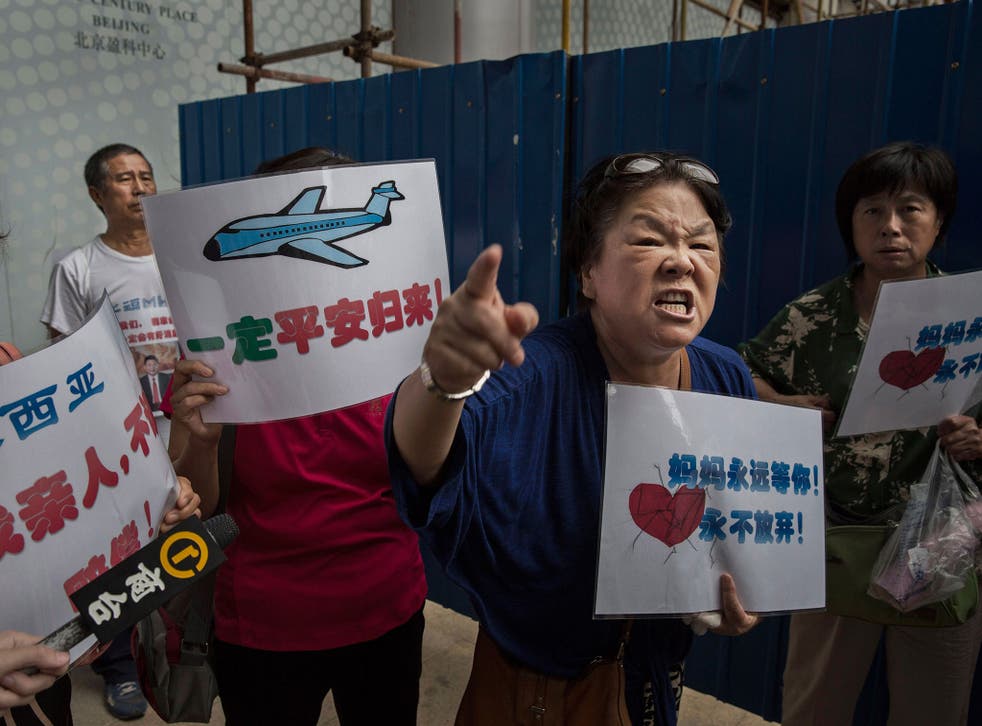 The families of the 154 Chinese passengers who were on board Malaysia Airlines flight MH370 when it vanished in March 2014 say they believe their loved ones are still alive and being held prisoner.
In a joint statement released yesterday, the families said they offered their forgiveness to whoever is holding the passengers, adding "We believe our loved ones may still be alive and are being held at an undisclosed location for unknown reasons.
"In the absence of proof to the contrary, we believe it is possible the missing may still be alive. If this is so, we would willingly grant to the perpetrators amnesty in return for the release of the missing," the relatives added.
The statement was released in the Malaysian city of Kuala Lumpur, according to Malaysia Insider.
Kuala Lumpur is where MH370 took off on its final flight approaching two years ago. The Beijing-bound plane vanished from flight radars shortly after take-off and never arrived at its destination.
Although the fuselage of the plane has never been found, French officials claim that part of a wing that washed up on the Indian Ocean island of Reunion in July last year was from the missing aircraft.
But the families say they do not trust the official account of the incident and urged that an investigation into exactly what happened be broadened and extended beyond June, which is when the official search for the missing plane is scheduled to end.
"We do not believe any of the series of official statements starting from March 24, 2014, up to and including that of September 3, 2015," they said. "There is no real proof justifying any of these statements," they added.
Register for free to continue reading
Registration is a free and easy way to support our truly independent journalism
By registering, you will also enjoy limited access to Premium articles, exclusive newsletters, commenting, and virtual events with our leading journalists
Already have an account? sign in
Join our new commenting forum
Join thought-provoking conversations, follow other Independent readers and see their replies