Indian MP's granddaughter, 8, dies after dress catches fire during Diwali fireworks
Eight-year-old sustained serious burn injuries during celebrations on Monday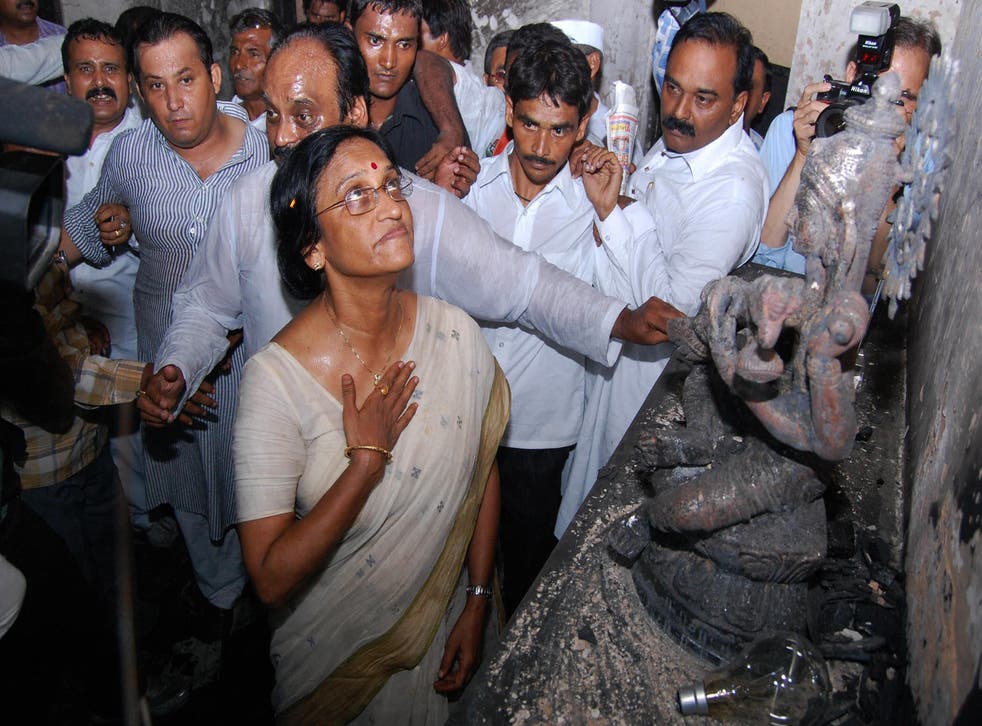 Leer en Español
The eight-year-old granddaughter of a senior Indian MP has died after sustaining burn injuries during festivities to mark the Hindu festival of Diwali.
Rita Bahuguna Joshi was celebrating the festival of lights with her family at their home in the city of Prayagraj, formerly Allahabad, when the incident took place on Monday.
The MP is a senior politician from the ruling Bharatiya Janata Party (BJP). The girl who died was the only child of Ms Joshi's son Mayank and daughter-in-law Richa.
According to senior BJP figures who visited the family on Tuesday, the girl was injured while "playing" on Monday with fireworks, a common way of celebrating Diwali across India.
Local media reports said the girl suffered 60 per cent burns after her dress caught fire, and that she was rushed to a private hospital. She succumbed to her injuries on Tuesday morning.
Uttar Pradesh's deputy chief minister Keshav Prasad Maurya told reporters that there had been a plan to airlift the child to Delhi to access more advanced healthcare.
"The child must have been playing and I have been told she was burnt because of that. We had fixed getting her shifted to Delhi but we did not expect such news," he said.
"I am shocked and pained at the loss. If people are careful, things will not come to this. But my deepest condolences with the family and one prays for the departed soul," he added.
Another BJP cabinet minister from the state, Nand Gopal Gupta, said: "All well wishers tried their best, I being the civil aviation minister tried, but we could not shift the child at night. There was a plan to shift her in the morning. The whole of Prayagraj is with Ms Joshi and her family in this time of grief."
The news comes three days on from the day of Diwali itself, one of the biggest festivals in India, where the celebrations often consist of lighting oil lamps and burning fireworks. This year fireworks were banned in many parts of the country in view of rising air pollution levels, especially in the capital city of Delhi, though that didn't stop many going ahead and setting them off anyway.
Join our new commenting forum
Join thought-provoking conversations, follow other Independent readers and see their replies