Rodrigo Duterte: Philippines president to extend war on drugs because he 'can't kill them all'
Leader says it would be difficult to 'kill all' of the people involved in drugs trade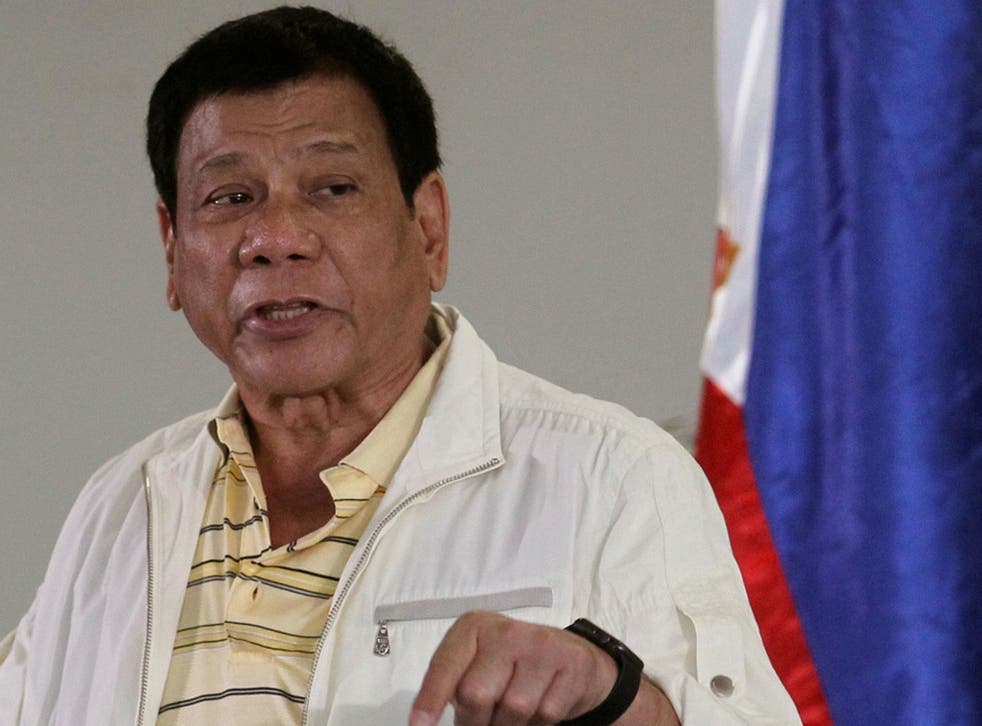 The president of the Philippines has said his violent crackdown on drug dealers and criminals will continue across the islands, after saying it would not be possible to "kill all" of those involved in the south east Asian narcotics trade.
Rodrigo Duterte was elected in May on the promise of preventing the Philippines becoming a "narco-state", by vowing to kill those involved in the import or selling of illegal drugs.
Over 3,000 suspects have so far been killed since the election - 1,100 by police officers and a further 2,000 by unknown assailants. The president said he intended to extend his crackdown by "maybe another six months".
"I did not realise how severe and how serious the drug menace was in this republic until I became president," Mr Duterte told reporters. "Even if I wanted, I cannot kill them all because the final list would be so thick."
The president previously offered security officials bounties for the bodies of drug dealers, and has vowed to protect police from arrest or prosecution over the killings.
The most controversial quotes from Rodrigo Duterte

Show all 9
On the campaign trail in early 2016, Mr Duterte said 100,000 people would be killed during his crackdown on drugs - a vow severely criticised by the UN and human rights charities.
In early September, Mr Duterte called US president Barack Obama a "son of a whore" when it was suggested he would be questioned over the killings, leading to Mr Obama cancelling a meeting between the pair.
Register for free to continue reading
Registration is a free and easy way to support our truly independent journalism
By registering, you will also enjoy limited access to Premium articles, exclusive newsletters, commenting, and virtual events with our leading journalists
Already have an account? sign in
Register for free to continue reading
Registration is a free and easy way to support our truly independent journalism
By registering, you will also enjoy limited access to Premium articles, exclusive newsletters, commenting, and virtual events with our leading journalists
Already have an account? sign in
Join our new commenting forum
Join thought-provoking conversations, follow other Independent readers and see their replies