Rohingya crisis: UN to investigate reports of ethnic cleansing by Burmese military of the Muslim minority group
At least 400,000 people are believed to have fled over the border into Bangladesh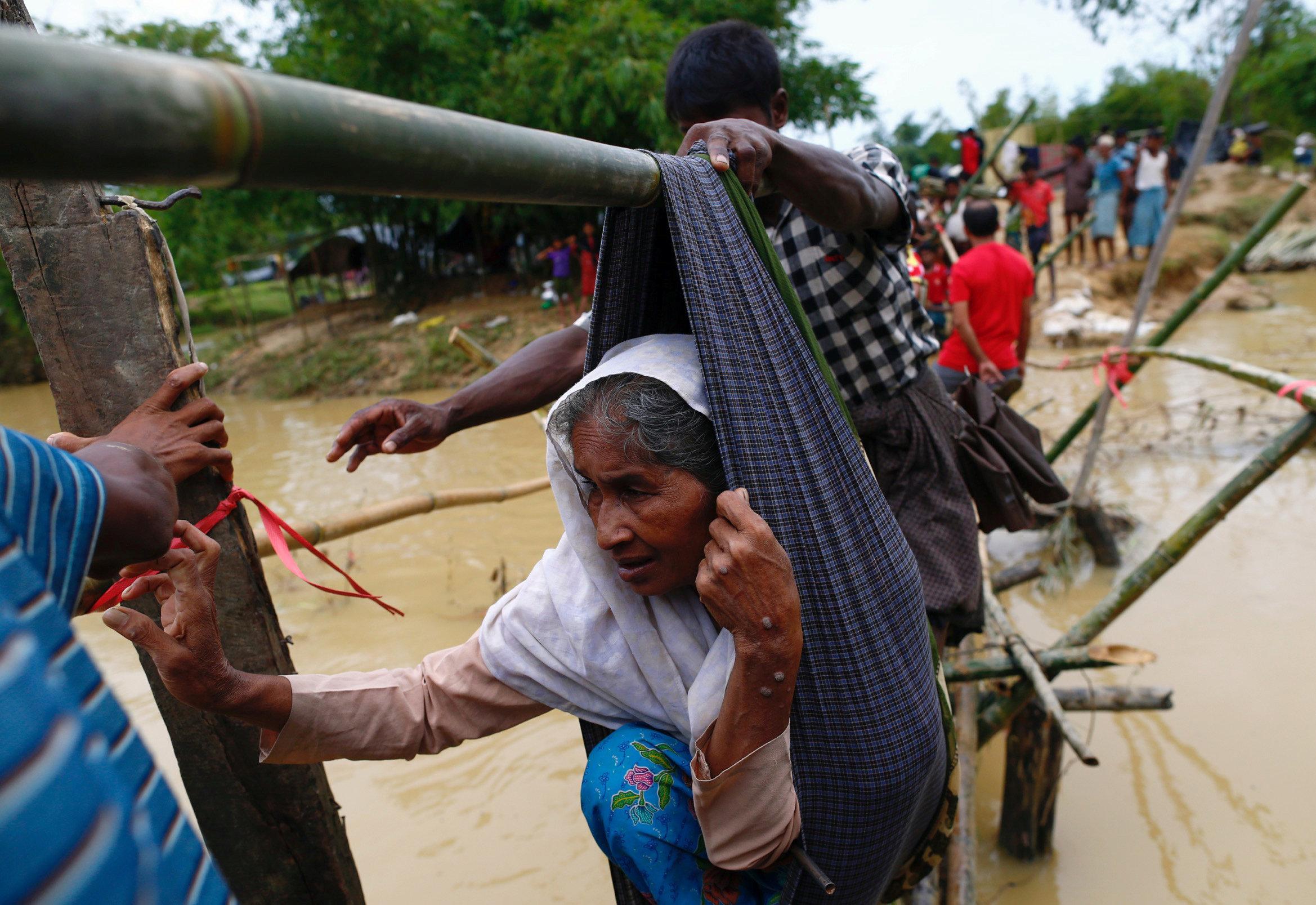 The UN has announced it will investigate reports of mass killings, torture, sexual violence, and the burning of Rohingya villages in Burma.
At least 400,000 people are believed to have fled over the border into Bangladesh to escape widespread rape, murder and the destruction of whole villages in the western state of Rakhine by the Burmese military and mobs from the country's Buddhist-majority population.
Desperate refugees have reportedly been seen climbing over wire border fences in an attempt to escape and the Burmese military are reportedly laying land mines to ensure they do not return.
One fleeing Rohingya told reporters that ethnic Rakhine Buddhists came to the villages and shouted: "leave or we will kill you all".
The Rohingya, who are predominately Muslim, have faced persecution in Burma for decades but there has been a fresh upsurge in violence against them since 25 August after a small group of Islamist militants attacked 30 police stations and a military base.
The UN has previously said the violence was a "textbook example of ethnic cleansing" and urged the Burmese military to end operations in the region, grant access to humanitarian groups and commit to aiding the safe return of civilians to their homes.
The chairman of the fact-finding mission, Marzuki Darusman asked the Human Rights Council for a further six months to investigate the violence – taking it up to September 2018.
In pictures: Rohinga refugees in Bangladesh
Show all 12
He said the team "will go where the evidence leads us" but warned that he still needs a clear signal from the Burmese government that they will be allowed into the country.
He also called for the Burmese government to release its own investigation in the violence in Rakhine state which was completed in August.
But the Burmese ambassador to the UN, Htin Lynn, said the investigation was "not a helpful course of action" and said Burma was taking proportionate security measures against terrorists to restore peace.
Although there has been a small upswing in militant activity among the Rohingya in recent years, the overwhelming majority of the population has remained peaceful in spite of the violence against them.
The Burmese government officially claims the Rohingya are illegal immigrants from Bangladesh but the community can trace back its roots in Burma for centuries.
They are denied full citizenship, have little access to healthcare or education and their movements are strictly controlled by the military.
Burma's civil leader, Aung San Suu Kyi, has rejected international condemnation of the violence and claimed the country does not fear global "scrutiny".
She invited diplomats to visit Rakhine to see for themselves what was going on and claimed that "more than half" of Rohingya villages remained intact.
Additional reporting by Reuters
Join our commenting forum
Join thought-provoking conversations, follow other Independent readers and see their replies