Rohingya Muslim crisis: Burmese colonel dismisses ethnic cleansing claims, asking 'who would want to rape them?'
Earlier this year, a Human Rights Watch (HRW) report alleged Rohingya women and girls as young as 13 had been raped and sexually assaulted by soldiers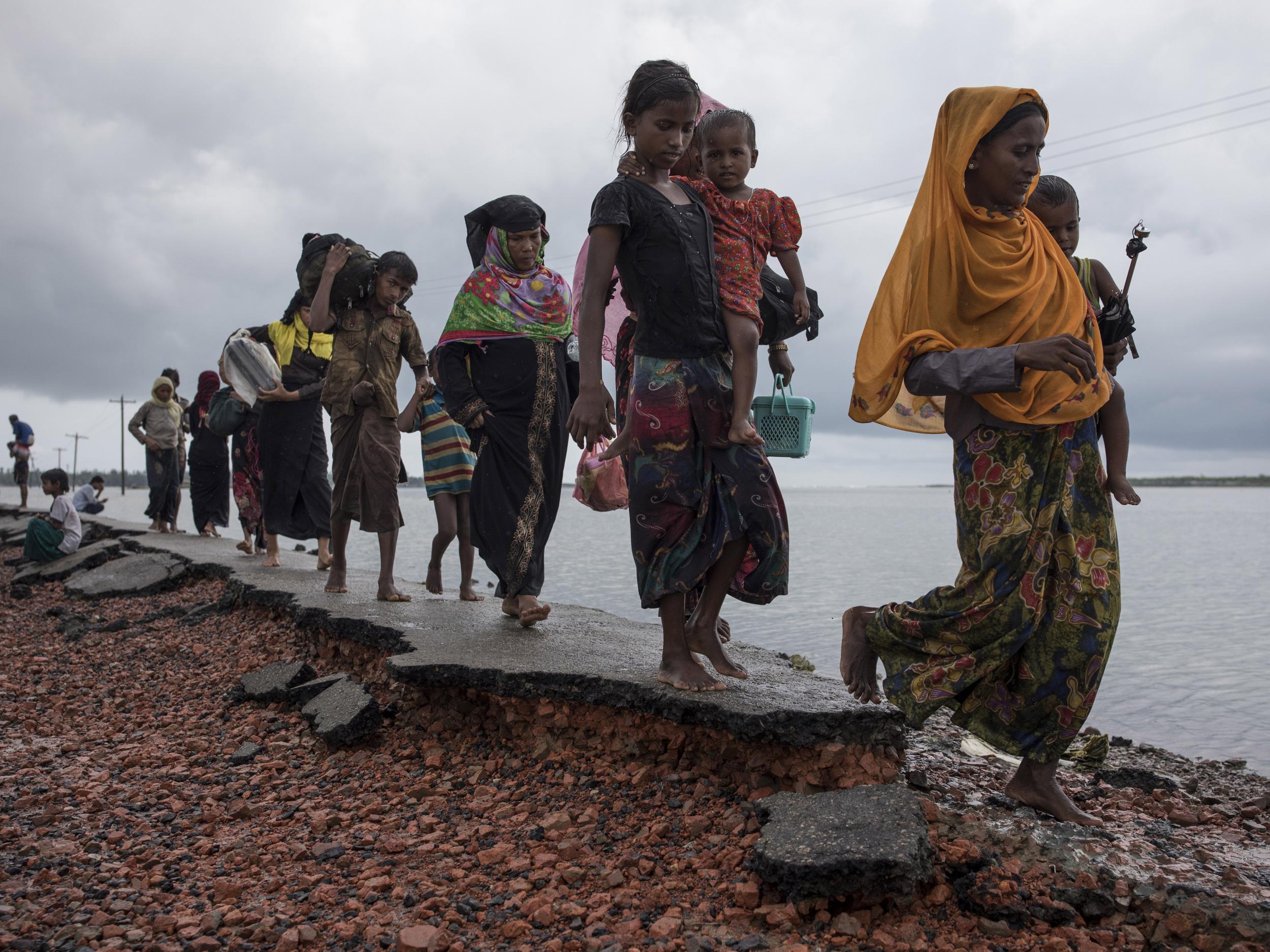 A Burmese colonel has dismissed claims state soldiers raped Rohingya refugees as false - despite overwhelming evidence to the contrary.
Colonel Phone Tint, a minister for border security in the northern districts of the country, questioned "would anyone want to rape them?" when asked to address the alleged atrocities committed by the army.
"Where is the proof?" he told the BBC. "Look at those women who are making these claims - would anyone want to rape them?"
Earlier this year, a Human Rights Watch (HRW) report alleged Rohingya women and girls as young as 13 had been raped and sexually assaulted by soldiers.
HRW said members of the army and border guard police took part in rape, gang rape, invasive body searches and sexual assaults against women and girls in at least nine villages in the Rohingya-dominated Maungdaw district in the final months of 2016.
The attacks were reportedly often carried out in groups, with women being held down or threatened at gunpoint by some men while others raped them.
Rohingya refugees – in pictures
Show all 15
The Burmese government has repeatedly denied allegations of persecution against the Rohingya.
The government launched a military campaign in the country on 25 August, when Rohingya insurgents attacked dozens of Burmese police and paramilitary posts in what they said was an effort to protect their ethnic minority from persecution by security forces in the majority-Buddhist country.
In response, the military unleashed what it called "clearance operations" to root out Arakan Rohingya Salvation Army militants.
Almost 300,000 refugees have since fled over the border into Bangladesh's border district of Cox's Bazar, where they have given horrific accounts of the violence.
Survivors said the military was targeting civilians with shootings and burning of Rohingya villages in an apparent attempt to purge Rakhine state of Muslims.
Satellite images have supported their accounts, while the bodies of killed Rohingya have been pulled from rivers and others have allegedly been burned.
The Burmese government has long considered Rohingyas to be foreign nationals from Bangladesh, despite their population numbering over one million and making up a large portion of the country's Muslim population.
Join our commenting forum
Join thought-provoking conversations, follow other Independent readers and see their replies