How to help Rohingya Muslims fleeing 'genocide' in Burma
Writing to your MP or donating to charities are among the ways you can help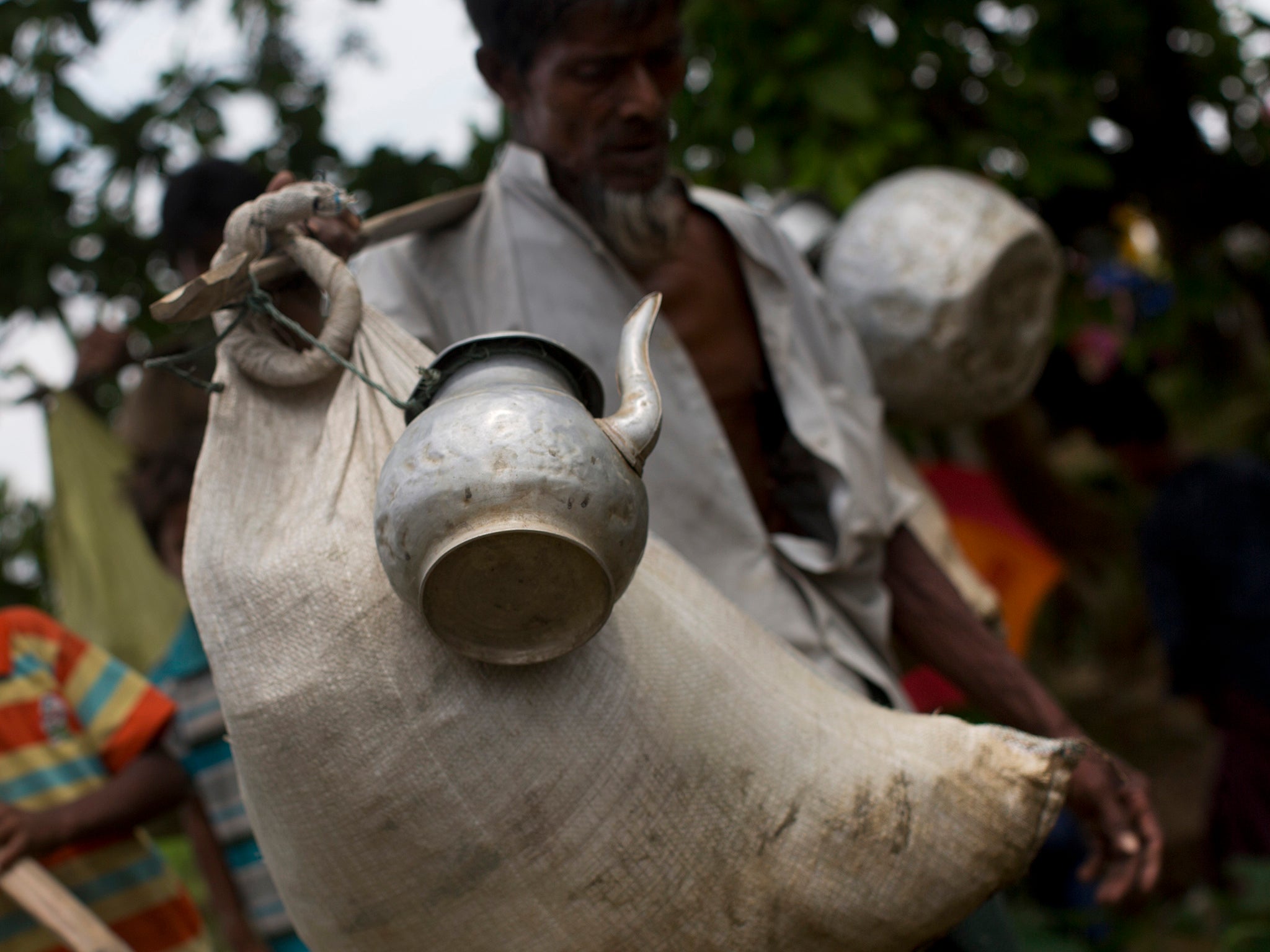 As tens of thousands of Rohingya Muslims have been forced to flee their homes in Burma's western Rakhine state, aid is desperately needed to provide them with simple necessities such as food and shelter.
UN agencies estimate more than a quarter-million refugees have arrived on the border of Bangladesh in the last two weeks, joining at least 100,000 who were already there after fleeing earlier riots or persecution in Buddhist-majority Burma.
Many of the newly arrived were initially stunned and traumatised, but now charities urge that they are growing desperately in need of food, drink and somewhere to sleep.
Here are some of the ways you can help in the international relief effort:
Lobby your MP
Write to your MP and ask them to raise the issue in Parliament, and urge them to ask for the UK to commit funding to the relief effort.
If you don't know who your MP is, you can find out here.
Donate to charities
One Nation has been working on the borders of Bangladesh and Burma since December last year, and has launched a renewed appeal for donations following the latest influx in refugees crossing the border.
Rohingya refugees – in pictures
Show all 15
Aso working on the ground is charity Human Appeal, which is pushing for donations to help them deliver life-saving emergency aid to people who have been stripped of their homes and their dignity.
Another NGO you can donate to is the UNHCR, which is urging that there is an urgent need for emergency shelters and core relief items as more refugees arrive in Bangladesh.
Volunteer
If you prefer to donate your time, you can find out how to become a volunteer with the International Federation of Red Cross and Red Crescent Societies, one of the world's oldest humanitarian organisations, here.
Join our commenting forum
Join thought-provoking conversations, follow other Independent readers and see their replies