One dead and three injured after chunk of frozen waterfall collapses at popular tourist site in Russia
A boy was also taken to hospital with serious injuries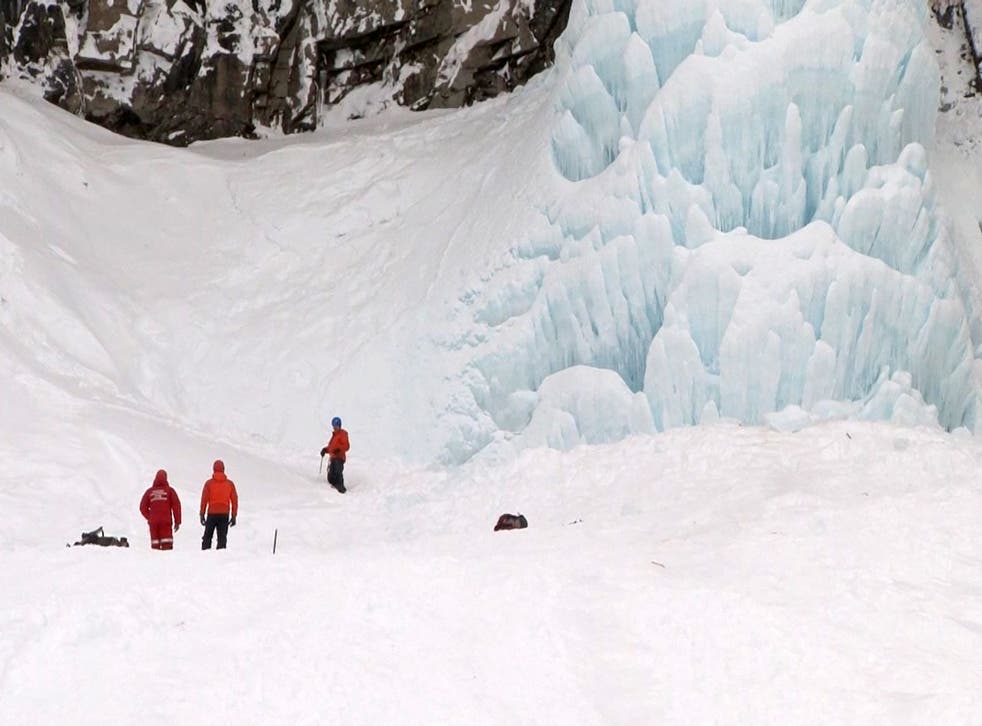 One person was killed and three others injured after a large chunk of ice fell from a frozen waterfall at a popular tourist attraction in Russia.
A rescue crew was dispatched to the 40m tall Vilyuchinsky waterfall in the Kamchatka peninsula after four people were reported to have become trapped after the chunk of ice fell on Thursday, Russia's Emergencies Ministry told the Tass news agency.
One of the people involved in the incident was killed, the ministry said, while three others were wounded, including a child.
The boy and his father were flown to hospital, where the child is in intensive care with serious injuries, according to the BBC.  
Marina Volkova, the Kamchatka Territory's deputy minister of health, said the family had flown in from Vladivostok the day before, the broadcaster reported.
The identity of the person who died in the incident is still unclear.
The two others who were trapped sustained minor injuries.
Russia's Emergencies Ministry noted that separate groups of tourists were able to leave the scene safely and no other casualities were reported.
The cause of the incident is being investigated.
Russian media reports have suggested that an avalanche from a nearby volcano may have potentially caused the collapse, but this has not been confirmed.
The waterfall, also known as the Tsar Icicle, stems from water melting off a glacier on the slopes of the Vilyuchinsky volcano.
Join our new commenting forum
Join thought-provoking conversations, follow other Independent readers and see their replies