Saudi Arabia loses right to host international chess tournament after banning Israeli players
Event to be held in Russia after lawyers representing Israelis threatened legal action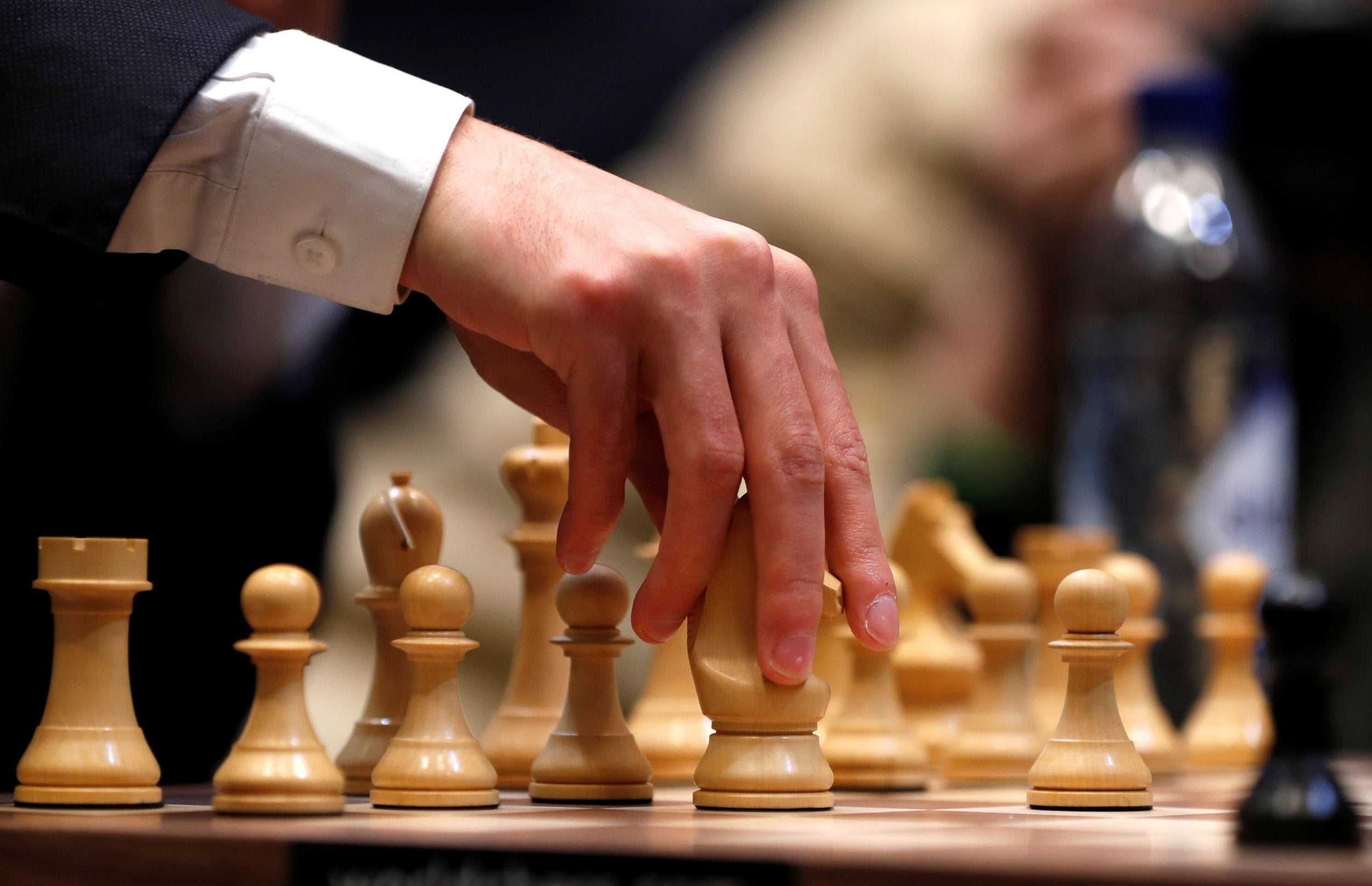 Saudi Arabia has been stripped of the right to host an international chess tournament after Israeli players threatened legal action over being barred from the event.
With just weeks to go before the start of the World Blitz and Rapid Championship in the country's Riyadh, organisers confirmed that they were switching the venue to Russia instead.
The Fédération lnternationale des Échecs' (FIDE) announcement on Twitter did not explain the reason for the sudden change.
But the Lawfare Project, a nonprofit legal advocacy group that represents Israeli chess players, said that the decision came after it had pressured the association to act.
The advocacy group said in a statement the FIDE had failed to enforce policies that reject "discriminatory treatment for national, political, racial, social or religious reasons or on account of gender".
They added that a host country in chess competition must grant access "to representatives of all federations", according to association rules quoted by the Lawfare Project.
"We couldn't just sit and wait for FIDE to do the right thing," said Brooke Goldstein, executive director of the Lawfare Project. "We are proud to have supported this action, which ensures that no chess player will be banned from a tournament because of their nationality."
There was no immediate comment from Saudi Arabia about the decision.
Saudi Arabia portrayed its hosting of the 2017 tournament as an example of how Crown Prince Mohammed bin Salman has sought to modernise the country and make it more inclusive.
The Saudis emphasised at the time that they would allow women to participate without the full-body covering required of women in public spaces in the kingdom.
World news in pictures
Show all 50
But Saudi Arabia is one of a number of Arab countries that usually ban Israelis. Its 2017 decision to deny visas to the Israeli chess players was broadly denounced, and many potential contestants boycotted the tournament.
Emil Sutovsky, an Israeli chess grandmaster who became director general of FIDE this year, could not be reached for comment.
Support free-thinking journalism and attend Independent events
But Israeli news organisations quoted him as saying in an email that "the Championships were moved from Saudi Arabia to Russia due to the policy adopted by Saudi organisers".
While Mr Sutovsky's email did not specify the Saudi policy he was referring to, it said the chess association's leadership had made clear that it would "no longer stage its official events in the countries that deny entry visa and fair treatment to all the eligible players".
The New York Times
Join our commenting forum
Join thought-provoking conversations, follow other Independent readers and see their replies