Saudi Arabia 'seeking to head United Nations Human Rights Council'
Reports of the bid come just days after Saudi Arabia posted a job advertisement for eight new executioners
Roisin O'Connor
Thursday 21 May 2015 17:11 Comments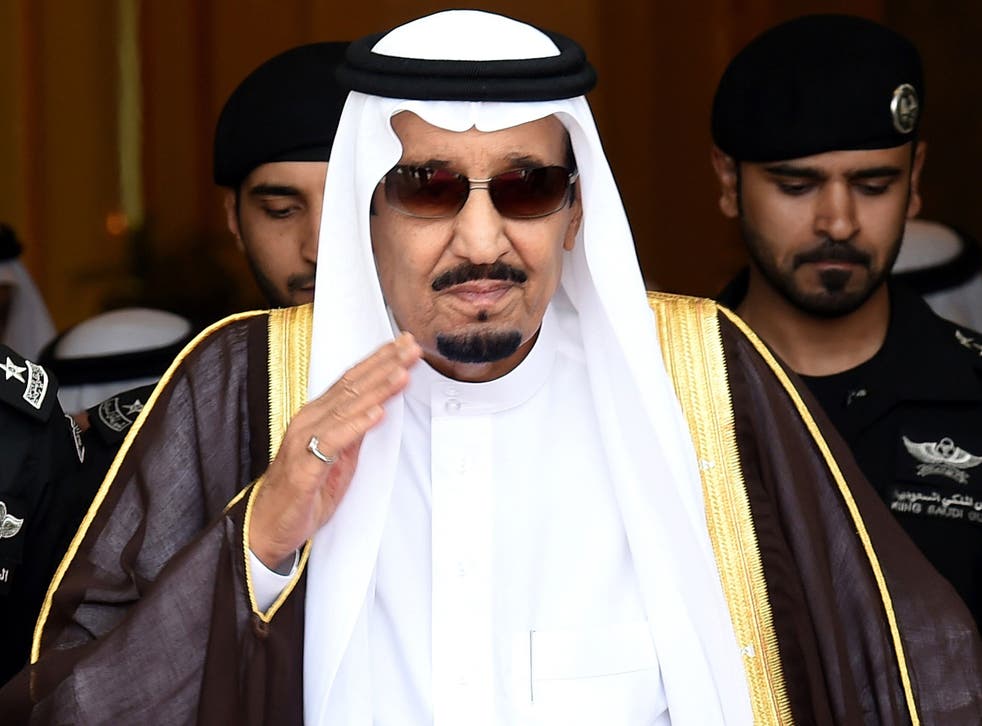 Saudi Arabia is reportedly planning to make a bid to head the United Nations' Human Rights Council, in a move that has been described as the "final nail in the coffin for the credibility" of the HRC.
Reports of the bid come just days after Saudi Arabia posted a job advertisement for eight new executioners. This year it has already put 85 people to death in what has been branded by Amnesty International a "macabre spike" from the 87 people it killed in total last year.
The country will move to assume lead control over the HRC after 2016 when the presidency is awarded to a new nation.
UN Watch, a non-profit human rights group that monitors the international body, disclosed Saudi Arabia's intentions in a recent report and urged the United States to fight against it.
Hillel Neuer, executive director of UN Watch, said that the move was liable to be "the final nail in the coffin for the credibility of a body that already counts dictatorships like China, Cuba and Russia as members, and whose top advisor is co-founder of the Muammar Qaddafi Human Rights Prize".
"We urge US Ambassador Samantha Power and EU foreign minister Federica Mogherini to denounce this despicable act of cynicism by a regime that beheads people in the town square, systematically oppresses women, Christians, and gays, and jails innocent bloggers like Raif Badawi for the crime of challenging the rulers' radical brand of Wahabbist Islam," Neuer added.
"Electing Saudi Arabia as the world's judge on human rights would be like making a pyromaniac as the town fire chief."
Where most executions were carried out in 2014

Show all 10
The move in 2013 to elect Saudi Arabia to the UN's 47-seat Human Rights Council drew condemnation from campaign groups over alleged systematic violations of the rights of its citizens.
Germany currently heads the HRC, but its term will conclude in 2016. Elections will be held in early December 2015 for the 2016 term, according to a UN official.
Rates of human trafficking are high in Saudi Arabia, and the kingdom is currently designated by the United States as a "country of particular concern" regarding religious persecution.
The country also has come under fire in recent months for sentencing blogger Raid Badawi to 10 years in prison and 1,000 lashes for publishing essays that criticised the government.
In January authorities drew global condemnation after publicly beheading a woman in Islam's holy city of Mecca.
A State Department official told the Free Beacon that "as far as we know there are not yet any announced candidates for the 2016 Human Rights Council presidency".
Register for free to continue reading
Registration is a free and easy way to support our truly independent journalism
By registering, you will also enjoy limited access to Premium articles, exclusive newsletters, commenting, and virtual events with our leading journalists
Already have an account? sign in
Register for free to continue reading
Registration is a free and easy way to support our truly independent journalism
By registering, you will also enjoy limited access to Premium articles, exclusive newsletters, commenting, and virtual events with our leading journalists
Already have an account? sign in
Join our new commenting forum
Join thought-provoking conversations, follow other Independent readers and see their replies