12-year-old schoolgirl in critical condition after being 'gang raped by headteacher and three of his staff'
Four suspects are reportedly on the run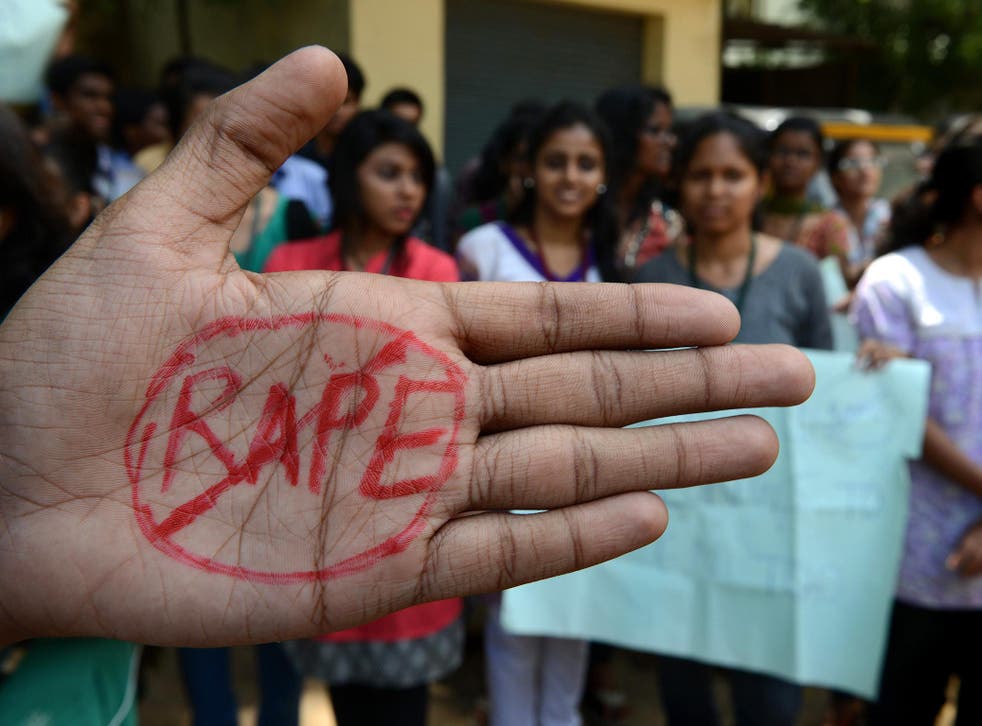 A 12-year-old girl is in a critical condition after she was allegedly gang raped by a headteacher and three members of his staff at a school in India.
The schoolgirl was reportedly found in a "dishevelled" state on the roof of the school by her mother, who teaches PE at the school in Kako, in the esatern state of Bihar.
Police took a statement from her in which she named the four accused men and said her daughter had described the alleged gang rape.
"She is my only child. She is not mentally sound," the girl's mother told The Indian Express. "As there is no one to take care of her at home, she accompanied me to school."
India protests against sexual violence

Show all 20
Kusum Bharati, a spokesman for Jehanabad police, said police had lodged a rape case against Aju Ahmad, the principal of Kako secondary school, and three teachers: Mohammed Shaukat, Abdul Bari and Atul Rahman.
The four suspects are reportedly on the run.
The girl was admitted to the Patna Medical College with severe bleeding, where she is in a critical condition, The Hindustan Times reports.
"Prima facie, the incident appears true and raids are on to arrest the culprits," Mr Bharti said.
Register for free to continue reading
Registration is a free and easy way to support our truly independent journalism
By registering, you will also enjoy limited access to Premium articles, exclusive newsletters, commenting, and virtual events with our leading journalists
Already have an account? sign in