Top Isis commanders killed by air strike in Afghanistan, US says
Abdul Rahman, Islamic State's provincial emir in Kunar, one of four senior ISIS-K members killed by US air strike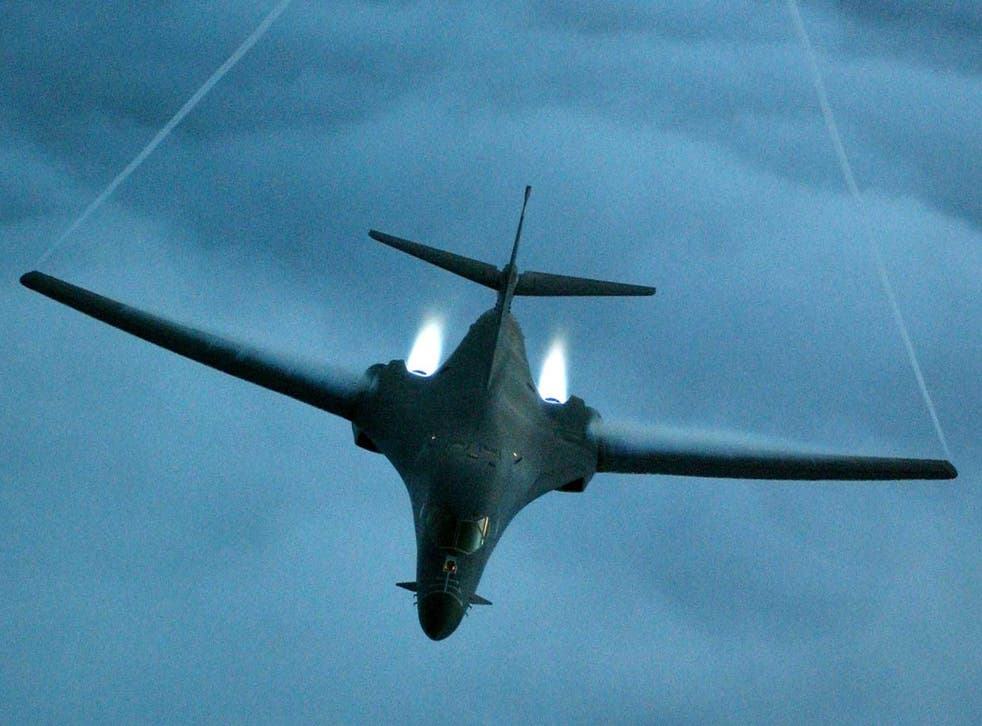 Several senior members of Islamic State's central Asian affiliate were killed in a US air strike in Afghanistan, officials said on 13 August.
The attack on 10 August killed Abdul Rahman, identified by the US military as the Kunar provincial emir for Islamic State of Iraq and Syria-Khorasan, according to a statement from the command in Kabul.
"The death of Abdul Rahman deals yet another blow to the senior leadership of ISIS-K," said General John Nicholson, the senior US commander in Afghanistan.
Three other senior ISIS-K members were also among those killed in the strike in eastern Kunar province.
Nicholson has vowed to defeat Islamic State militants in Afghanistan this year.
The group's emir, Abu Sayed, was reportedly killed in a strike on his headquarters in Kunar in July, the third Islamic State emir in Afghanistan to be killed since July 2016.
In April, Nicholson deployed a 21,600-pound (9,797 kg) "Massive Ordnance Air Blast" bomb against Islamic State positions in neighbouring Nangarhar province, one of the largest conventional weapons ever used by the United States in combat.
World news in pictures

Show all 50
On 12 August, Afghan officials said as many as 16 civilians, including women and children, had been killed by a U.S. air strike in Nangarhar, but American officials said only militants were killed.
As part of an increased campaign against both Islamic State and the Taliban, the dominant Islamist militant group in Afghanistan, the US Air Force has dropped nearly 2,000 weapons in the country as of the end of July, compared to fewer than 1,400 in all of last year.
Despite some battlefield successes by Afghan and American special operations troops, Islamic State has continued deadly attacks around Afghanistan, fuelling fears that the group is seeking to bring the group's Middle East conflict to Central Asia.
Reuters
Register for free to continue reading
Registration is a free and easy way to support our truly independent journalism
By registering, you will also enjoy limited access to Premium articles, exclusive newsletters, commenting, and virtual events with our leading journalists
Already have an account? sign in
Register for free to continue reading
Registration is a free and easy way to support our truly independent journalism
By registering, you will also enjoy limited access to Premium articles, exclusive newsletters, commenting, and virtual events with our leading journalists
Already have an account? sign in
Join our new commenting forum
Join thought-provoking conversations, follow other Independent readers and see their replies