Sex worker receives landmark Islamic funeral in Bangladesh: 'My mother was treated like a human being'
Local police chief helps convince Imam to give 'honourable farewell' to woman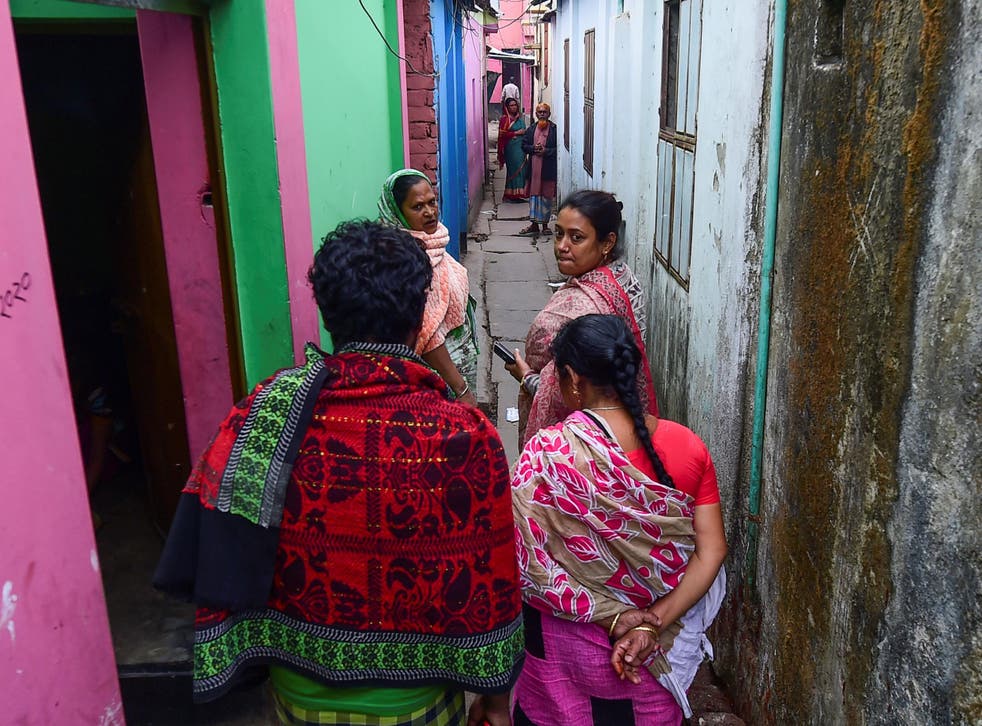 Activists have celebrated what is thought to be the first ever Islamic funeral for a sex worker in Bangladesh in a break from a longstanding taboo against such work in the country.
Hamida Begum, who died of an illness at the age of 65, had worked in one of the world's biggest brothels in the village of Daulatdia in Rajbari District.
Although prostitution is legal for adults in the Muslim-majority country, it is typically considered to be immoral and Islamic leaders have refused to perform funeral prayers for sex workers.
"I never dreamed that she would get such an honourable farewell," Ms Begum's daughter, Laxmi, told the local Dhaka Tribune newspaper.
"My mother was treated like a human being," she added.
World news in pictures

Show all 50
The bodies of sex workers are often buried in unmarked graves or dumped in rivers, according to the newspaper.
Ms Begum was set to receive a similar burial in an unmarked grave before a group of sex workers convinced local police to persuade spiritual leaders to give her a formal burial.
Ashiqur Rahman, a local police chief, said an Imam initially refused to lead prayers for Ms Begum.
"I rushed to him and asked him why he couldn't do it," Mr Rahman told the AFP news agency.
"The person who died, who are we to judge her sins or good deeds? That is up to the almighty."
The police chief said more than 200 people gathered at the funeral, while 400 people went to a post-funeral feast and prayers, the Tribune reported.
"We have finally received our rights as humans, citizens of this country and parts of this society," Jhumur Begum, a sex worker community leader, told AFP.
"We have received our long-awaited freedom after all these years."
Mukul Sheikh, the son of Ms Begum, has said he will work to ensure other women in the brothel can also receive a formal burial.
The brothel, which was established under British colonial rule, is located about 100 km west of the country's capital of Dhaka.
Although it is one of about 12 legal brothels in Bangladesh, media reports have said girls below the age of 18 have often been found working at the site.
Register for free to continue reading
Registration is a free and easy way to support our truly independent journalism
By registering, you will also enjoy limited access to Premium articles, exclusive newsletters, commenting, and virtual events with our leading journalists
Already have an account? sign in
Register for free to continue reading
Registration is a free and easy way to support our truly independent journalism
By registering, you will also enjoy limited access to Premium articles, exclusive newsletters, commenting, and virtual events with our leading journalists
Already have an account? sign in
Join our new commenting forum
Join thought-provoking conversations, follow other Independent readers and see their replies