Short-sightedness in Chinese schoolchildren rises by more than 50 per cent in six years, study finds
Youngsters at increased risk of going blind, say researchers
Harriet Agerholm
Thursday 05 July 2018 18:55 Comments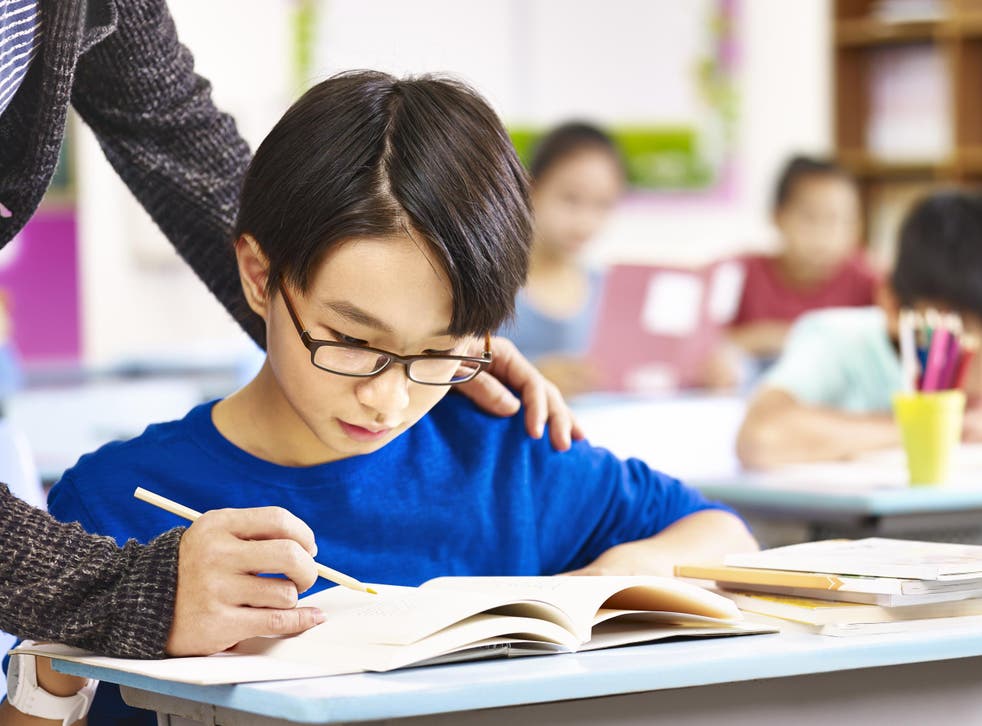 Levels of short sightedness among Chinese schoolchildren rose by more than 50 per cent between grade one and seven, a new study has found, prompting calls for schools to take children outside more.
Failing to act put children at increased risk of going blind, according to researchers who observed around 4,700 infants from primary and junior high schools in Guangzhou, China.
They found 12 per cent of children in grade one, who were around the age of seven, were nearsighted. This rose to 67 per cent by grade seven, when the children are around 13-years-old.
The researchers said interventions to reduce the onset of nearsightedness, such as increasing the time the children spent outdoors, were needed if the frequency was confirmed with further testing,
Nearsightedness – or myopia – is a leading cause of visual impairment as it can lead to conditions including maculopathy, which is damage to the part of the eye that provides central vision; glaucoma, which is damage to the optic nerve; and retinal detachment, in which a thin layer of tissue at the back of the eye separates from the blood vessels that supply it with oxygen.
"While there are currently no definitive treatments for myopia, several potential interventions have exhibited promise," the study, published in journal JAMA Ophthalmology, said.
Using specific eye drops and lenses could slow the progression of the condition, it said, adding: "There is also evidence that increasing time spent outdoors can be protective against myopia."
Health news in pictures

Show all 40
The report concluded: "The data presented here update our perspective on the rapid escalation of myopia in China with implications for eye care professionals and health administrators. We found the annual incidence of myopia in a population of urban Chinese schoolchildren ... to range from 20 per cent to 30 cent throughout primary and junior high school.
"Future studies ... are needed to verify the high incidence and prevalence of myopia we observed as early as grade 1. If confirmed, then interventions intent on preventing the development of myopia in Chinese children might aim to take place by the start of primary school."
The study consisted of a cohort from 19 primary schools, who were followed for five years, and 22 junior high schools, who were observed for two years.
Register for free to continue reading
Registration is a free and easy way to support our truly independent journalism
By registering, you will also enjoy limited access to Premium articles, exclusive newsletters, commenting, and virtual events with our leading journalists
Already have an account? sign in
Join our new commenting forum
Join thought-provoking conversations, follow other Independent readers and see their replies