Silent Taxis: Japanese cab company bans drivers from starting conversations
Company Miyako Taxi is trialling service in five cabs across Kyoto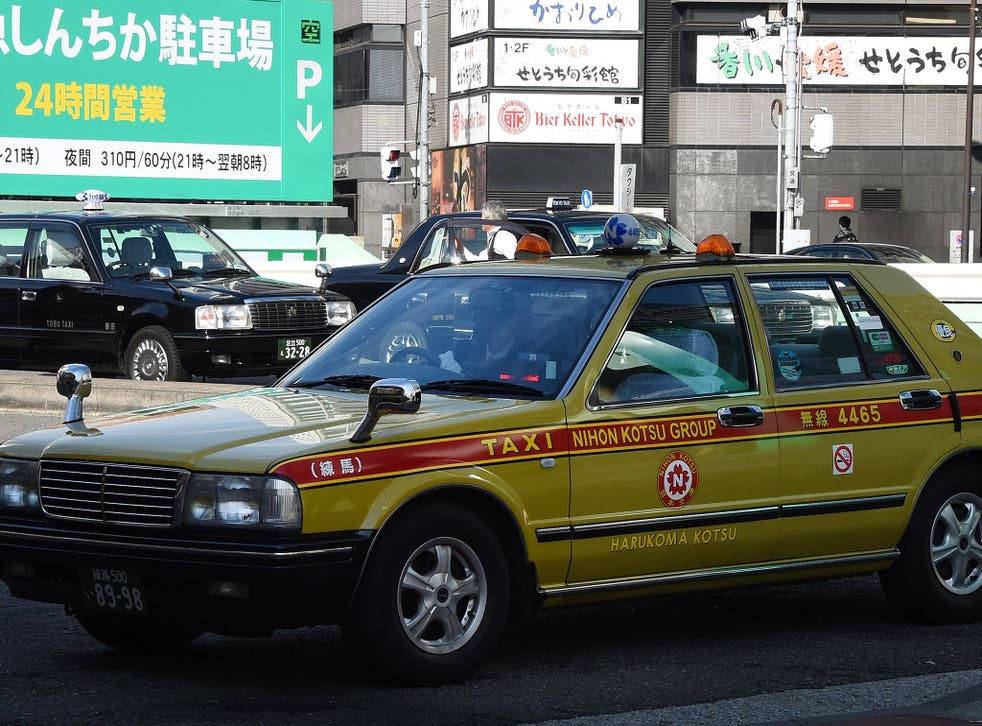 A cab company in one of Japan's major cities is trialling a new feature by introducing silent taxi drivers.
Miyako Taxi, which is based in Kyoto, unveiled the new idea last month without much fanfare.
The business is currently operating five "Silence Taxis" across the city as part of a trial.
The cars look like any ordinary taxi but a notice written on the back of the passenger seat will inform passengers that they have entered one of the new silent fleet.
Drivers will offer a greeting when their fare enters the car, and aside from confirming the route they will not engage in small talk.
The drivers can indulge in conversation, but only if they are spoken to first, and they are also allowed to communicate in emergency situations.
Announcing the idea, Miyako Taxi said: "This service is currently in a trial stage, with the goal of creating an in-car atmosphere that provides the most comfortable ride for passengers through limiting the driver's speaking."
Other than the latest initiative, the company has no official policy either way covering chatting in taxis.
According to Japan Today, they made the move after hearing reports from passengers that they were fed up being forced to indulge in chit-chat with their drivers.
Rechargeable taxis to make Tokyo a Better Place

Show all 2
And while some fares enjoyed being regaled with tales of Kyoto's sights and attractions, it was seen as less appealing for residents of the sprawling city.
The company will assess the popularity of the trial before deciding whether to expand it and roll it out across more of their drivers in their 354 taxis.
Language and speaking is at the heart of another issue facing Uber drivers, after they lost a High Court Battle to block written tests in London.
Drivers applying for a minicab license in the capital will now have to pass the written exam following Uber's failed challenger against Transport for London (TfL).
The company argued it could see up to 33,000 existing drivers lose their licences under the new rules.
The company's London head, Tom Elvidge, vowed to challenge the ruling and said: "We've always supported spoken English skills, but writing an essay has nothing to do with communicating with passengers or getting them safely from A to B."
Register for free to continue reading
Registration is a free and easy way to support our truly independent journalism
By registering, you will also enjoy limited access to Premium articles, exclusive newsletters, commenting, and virtual events with our leading journalists
Already have an account? sign in
Register for free to continue reading
Registration is a free and easy way to support our truly independent journalism
By registering, you will also enjoy limited access to Premium articles, exclusive newsletters, commenting, and virtual events with our leading journalists
Already have an account? sign in
Join our new commenting forum
Join thought-provoking conversations, follow other Independent readers and see their replies