South China Sea: US and China have escalating war of words over territory dispute
Top US Navy commander calls for fresh patrols in the region
Zachary Davies Boren
Friday 18 September 2015 13:21 Comments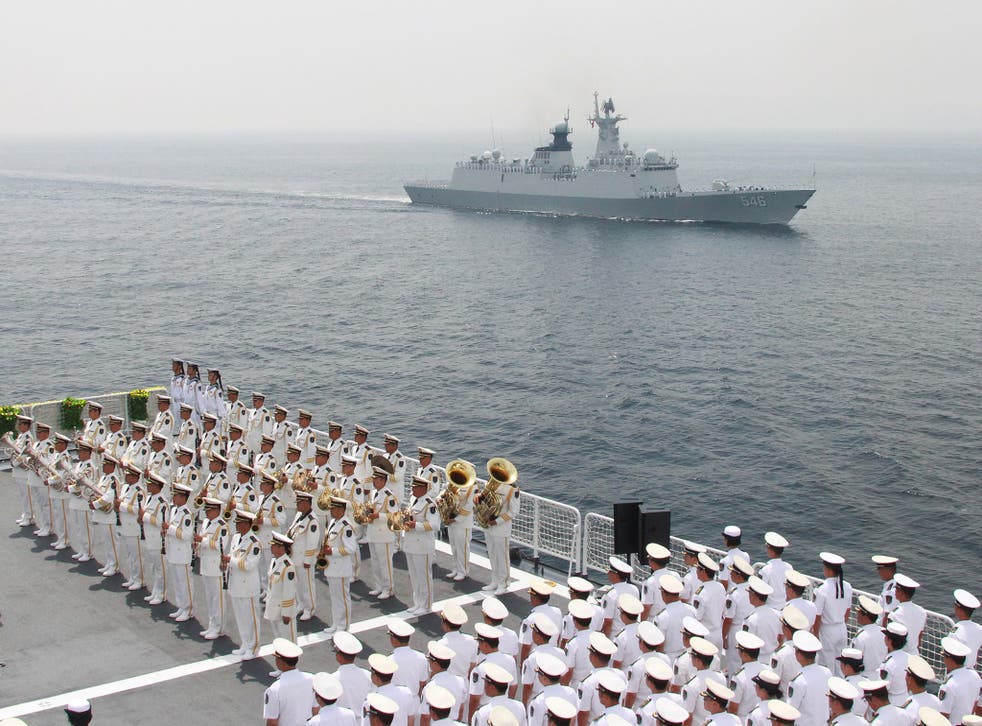 The world's two most powerful countries are involved in an escalating dispute over territory in the South China Sea.
China has nearly finishing developing artificial islands in an area the US-allied Philippines has also claimed, and it's feared that they will be used as military and naval bases to intimidate other countries and dominate the oil-rich region — which also happens to be one of the world's most important commercial waterways.
China says it has sovereignty over the Spratly Islands, and there's no hostile intent. Vietnam, Malaysia, Taiwan and Brunei also have claims in the South China Sea.
US Navy Admiral Harry Harris told the Senate China's militarisation in the region is of "great concern" and pressed for patrols close to "those islands that are not islands."
Republican Senators, including John McCain, told the Pentagon to take actions that challenge China's claim to the territory.
China's territorial disputes

Show all 5
The Chinese Foreign Ministry said it was "extremely concerned" by the comments, and that China was against "any country challenging China's sovereignty and security in the name of protecting freedom of navigation".
"We demand that the relevant country speak and act cautiously, earnestly respect China's sovereignty and security interests, and not take any risky or provocative acts."
Citing recent satellite footage, US expert Bonnie Glaser has said China is continuing to reclaim land in the region despite saying it stopped more than a month ago.
This heated war of words has kicked off just before Chinese President Xi Jinping visits the United States for a week. It's thought that President Barack Obama will want to talk about what's happening in South China Sea.
Register for free to continue reading
Registration is a free and easy way to support our truly independent journalism
By registering, you will also enjoy limited access to Premium articles, exclusive newsletters, commenting, and virtual events with our leading journalists
Already have an account? sign in
Join our new commenting forum
Join thought-provoking conversations, follow other Independent readers and see their replies