Special forces 'being trained to assassinate Kim Jong-Un'
Defence chiefs in Seoul reportedly drew up the plan as part of a raft of measures to fight back against Pyongyang if it launches attack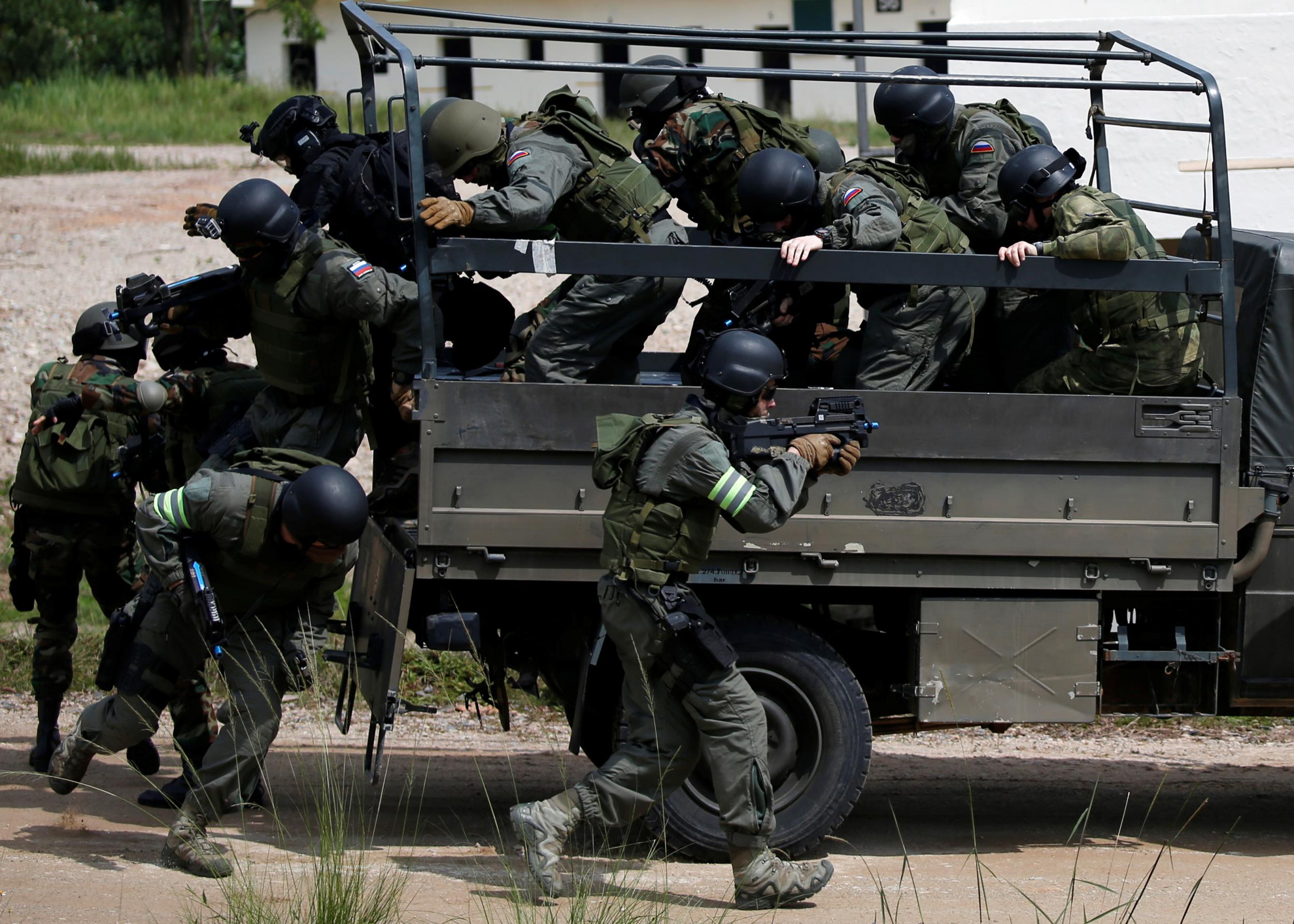 South Korea is reportedly training its special forces to track down and assassinate Kim Jong-un and his closest advisers if the North starts a war.
The strategy is part of a raft of measures by Seoul to "switch to an offensive posture" if the rogue state attacks, according to a government document reported in South Korean media.
It also plans to identify and eliminate 1,000 primary targets - including nuclear weapons and missile launch facilities - at the same time as halting a strike from the dictatorship, reports say.
South Korean president Moon Jae-in was reportedly briefed by his Defence Ministry over the re-jigged blueprint after he instructed officials to put an offensive military plan into place.
They discussed their revised strategy just a day before Pyongyang fired a ballistic missile over Japan on Tuesday, with Donald Trump later saying "all options are now on the table".
Mr Moon said South Korea's military should be ready to "quickly switch to an offensive posture in case North Korea stages a provocation that crosses the line or attacks the capital region", the Chosun Ilbo newspaper reported.
It comes amid joint military drills this week by both Seoul and Washington that the authorities tout as defensive exercises in the event of a strike by North Korea.
The Ulchi-Freedom Guardian is an annual operation which previously involved training for land and sea missions. About 17,500 US troops are taking part in the current drill, according to Seoul's defence ministry.
But the so-called defensive exercises are described by analysts as "decapitation missions" to target Kim, with some saying they believe that if the leader is assassinated or captured his armed forces could surrender.
The claims the training missions are offensive in nature rather than reactionary have picked up pace since members of the US Navy's Seal Team Six took part in separate exercises with South Korean special forces in March.
They came as a South Korean lawmaker said Kim lived in fear of being assassinated in a strike by the highly trained soldiers.
World news in pictures
Show all 50
Lee Cheol-woo, chairman of the South Korean parliament's intelligence committee, made the claim based on reports from the country's intelligence agency.
"Kim is engrossed with collecting information about the 'decapitation operation' through his intelligence agencies," Mr Lee said following a briefing last week.
"Kim has taken to travelling at dawn and switches between different subordinates' cars instead of always travelling in his own Mercedes-Benz."
The suspected "decapitation plan" to target the dictator and his senior deputies first came to light when Washington and Seoul started their joint training drills in 2015 in exercises named as "Operation Plan 5015".
Research group the Brookings Institute said the plan "envisions limited warfare with an emphasis on preemptive strikes on strategic targets in North Korea and 'decapitation raids' to exterminate North Korean leaders."
Join our commenting forum
Join thought-provoking conversations, follow other Independent readers and see their replies