South Korea to give free Covid tests to pet cats and dogs
Move comes after country reports first confirmed case of coronavirus in an animal – a kitten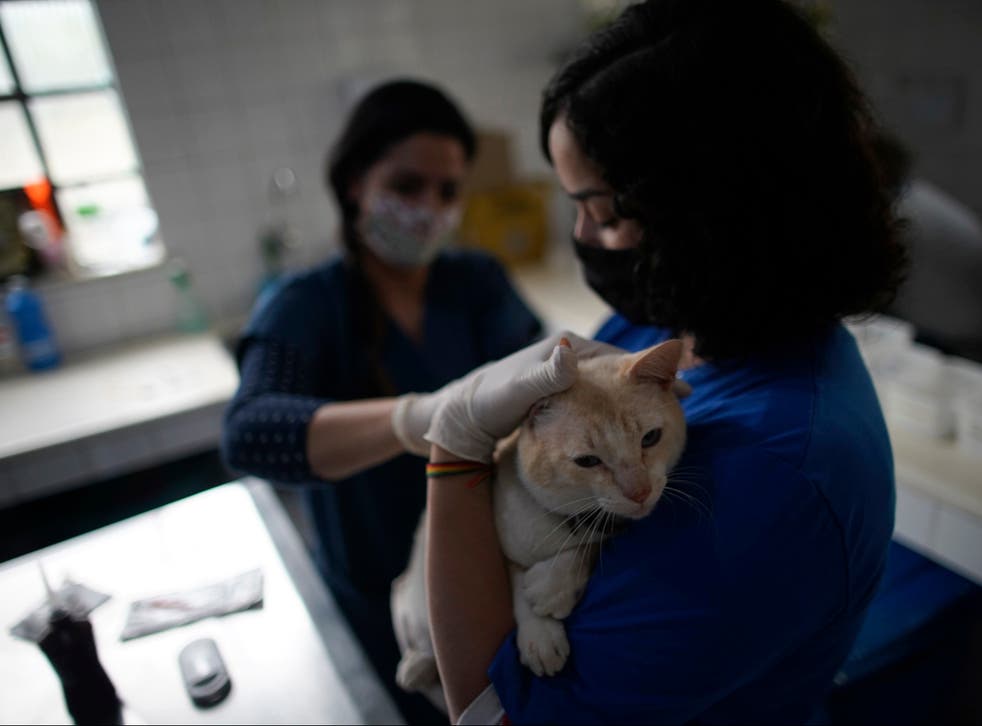 Pet cats and dogs in the capital city of South Korea can now receive free tests for Covid-19 if they come in contact with an infected human and show symptoms, the authorities have announced. 
The move announced by the central government comes after the country reported its first case of coronavirus in an animal – a kitten.
The infected kitten was living with a mother and daughter who are among the dozens of confirmed patients associated with a Jinju religious facility, where there have been several outbreaks since the start of the pandemic.
According to the new guidelines on virus tests for pets, animals who experience coronavirus symptoms will also have to be kept in quarantine at their homes or at a city-run facility for 14 days. 
There's no evidence yet that animals can transmit the virus to humans, the Seoul authorities say, but since pets stay in close contact with humans all day it is best to get them tested anyway. 
The officials announcing the guidelines also suggested residents keep their pets "at least two metres away from people and other pets when walking them".
After the capital city, other local governments are also expected to follow suit and allow testing of pets. 
Globally, a small number of pet cats and dogs have been reported to be infected with the virus in several countries, including the United States. However, such cases are still rare. The virus was also reported in certain wild animals who came in contact with infected zoo officials. 
Meanwhile, South Korea's tally of newly confirmed coronavirus cases fell below 300 on Monday for the first time in more than two months.
But there are looming concerns about the upcoming Lunar New Year festival in the country, as prime minister Chung Sye-kyun urged people to continue practising social distancing even as curfews and stringent lockdowns were lifted in several areas.
Join our new commenting forum
Join thought-provoking conversations, follow other Independent readers and see their replies