South Korea approves budget for 'decapitation unit' targeting North Korean leader Kim Jong-un
Money to be spent on equipment including 'suicide drones, surveillance drones and grenade machine guns'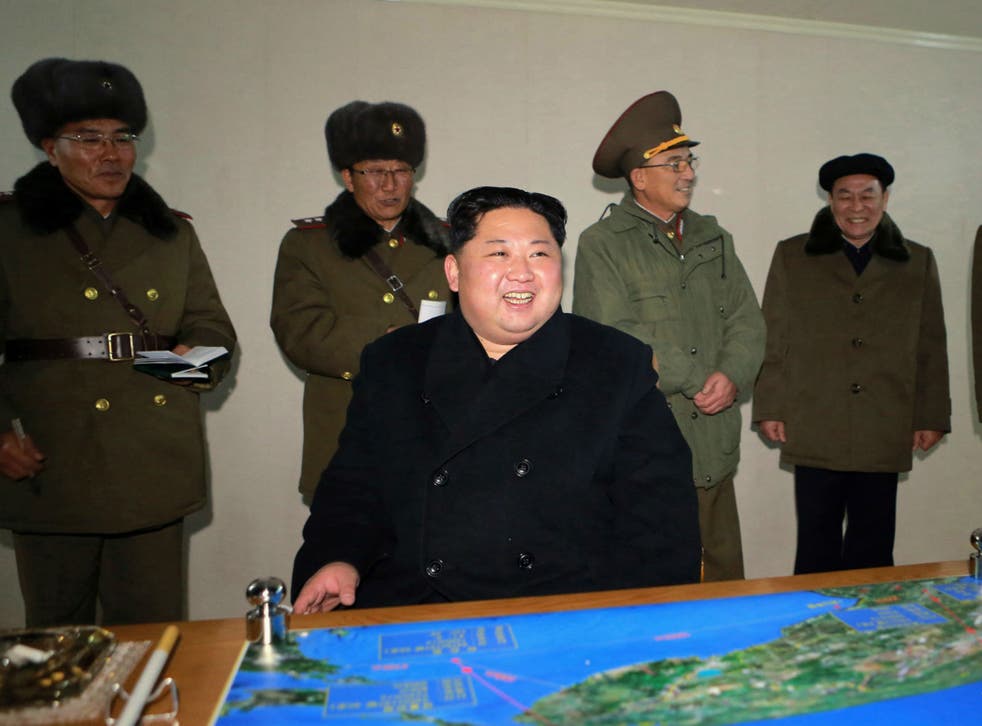 Tens of thousands of pounds have reportedly been allocated by South Korea for a special forces "decapitation" unit it is training to overthrow North Korean dictator Kim Jong-un.
The allocation of 340m won (around £231,000) formed part of the country's defence budget passed by the country's parliament earlier this week, according to state news agency, Yonhap.
The creation of what defence officials described as a "decapitation unit" was announced in September, shortly after North Korea conducted its sixth nuclear test.
"The money will be spent on purchasing equipment for the special forces," a defence official told the Korea Herald newspaper. "The equipment includes suicide drones, surveillance drones and grenade machine guns."
The 1,000-strong unit is tasked with removing the North's top command-and-control personnel if conflict breaks out. However, some reports have suggested that its role could include cross border raids at night.
The Herald reported that the force was not yet fully operational and lacks specialised aircraft to insert soldiers into North Korean territory.
North Korea announces intercontinental missile launch

Show all 13
Talk of so-called decapitation missions by South Korea surfaced in summer 2015, after Washington and Seoul agreed a new format for war planning, the Associated Press reported.
The budget announcement comes after months of simmering tension with the North.
Pyongyang has traded barbs with US President Donald Trump all year as it has launched a series of ballistic missile tests in defiance of United Nations resolutions.
After its most recent – and most powerful – launch, the US and South Korea carried out aerial drills which the North called "confrontational warmongering".
North Korea TV shows video of ballistic missile launch
South Korean President Moon Jae-in is to visit China next week for talks. He has repeatedly said he hopes for a diplomatic solution to the peninsula's crisis.
Chinese Foreign Ministry spokesman Geng Shuang also recently urged all relevant parties to "maintain calm and restraint and take steps to alleviate tensions and not provoke each other."
He said: "The outbreak of war is not in any side's interest. The ones that will suffer the most are ordinary people."
A UN envoy is also currently Pyongyang to discuss "issues of mutual interest and concern".
Additional reporting by agencies
Join our new commenting forum
Join thought-provoking conversations, follow other Independent readers and see their replies