South Korea ferry rescue after ship carrying 163 people crashes into rock
At least six people injured after 'shock' of crash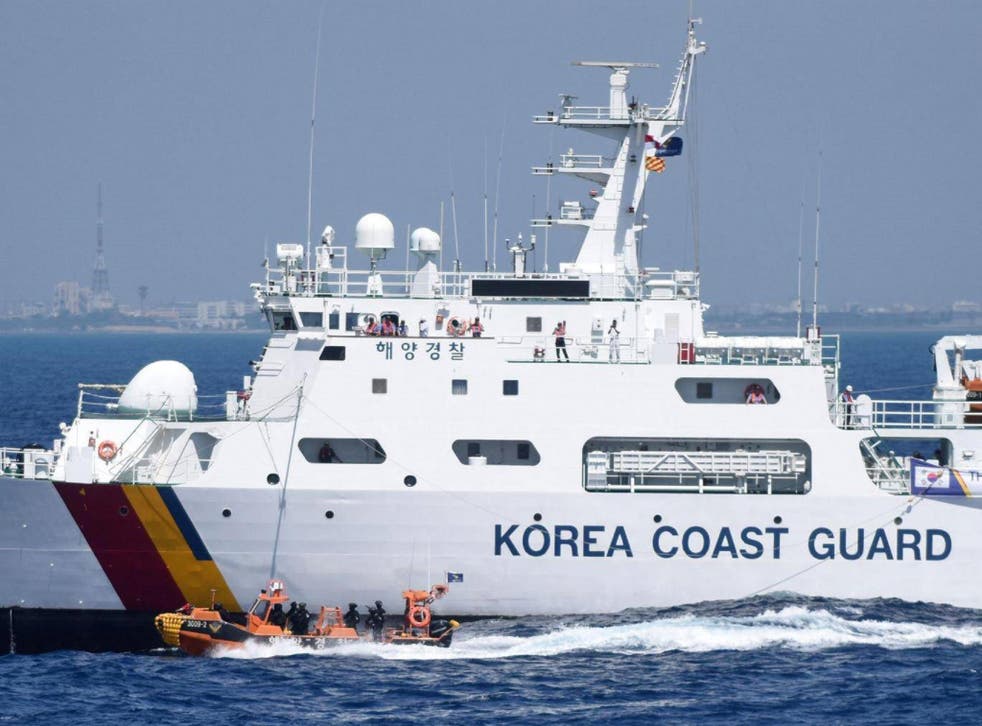 South Korea's coast guard scrambled to rescue 163 people stranded on a ferry after it hit a rock.
A rescue operation was launched on Sunday after the vessel crashed off islands in Sinan County.
A coast guard official confirmed all 158 passengers and five crew members were being taken to shore on four coast guard vessels and a number of civilian fishing boats which rushed to help.
He said the rescue operation went smoothly because the ferry was not flooded and did not lose its balance despite the crash.
"It seems that the ferry's front grazed the rock after it changed directions to avoid a fishing boat passing by," he added.
Rescue workers treated six people for minor injuries caused from the shock of the crash, which left the ferry's front pushed atop the rock.
All of the 158 passengers and five crew members on the ferry were wearing life vests as they waited for the rescue workers.
Another coast guard official, from the nearby port of Mokpo, said his department planned to question the ferry's captain and crew members to investigate the cause of the crash.
Tests from alcohol detectors showed that none of them had been drinking before the accident, he said.
The coast guard initially said the ferry was carrying 187 passengers, but later revised the number to 158.
The area is not far from where a ferry sank and killed more than 300 people in 2014, triggering a national outpouring of grief and soul-searching over lax safety standards.
Most of the passengers who died when the 6,800-tonne Sewol capsized and sank on April 16, 2014, were students on a high school trip.
Register for free to continue reading
Registration is a free and easy way to support our truly independent journalism
By registering, you will also enjoy limited access to Premium articles, exclusive newsletters, commenting, and virtual events with our leading journalists
Already have an account? sign in
Register for free to continue reading
Registration is a free and easy way to support our truly independent journalism
By registering, you will also enjoy limited access to Premium articles, exclusive newsletters, commenting, and virtual events with our leading journalists
Already have an account? sign in
Join our new commenting forum
Join thought-provoking conversations, follow other Independent readers and see their replies