South Korea introduces 'Gangnam Style' tourist police force
Specially selected officers will now be on hand to assist tourists who feel they have been ripped off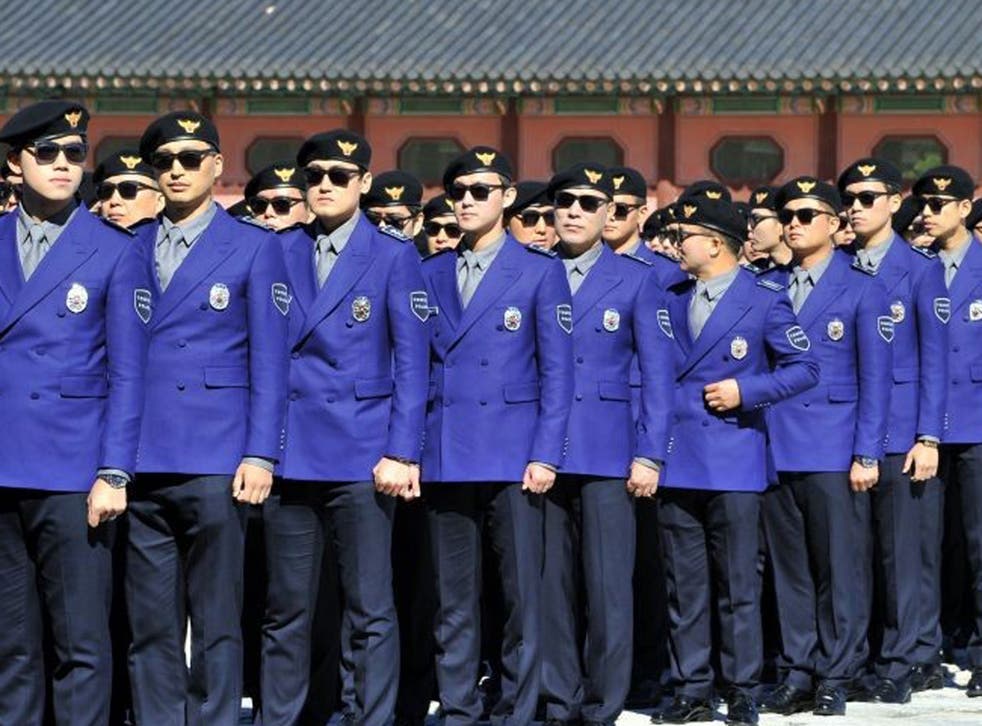 South Korea today introduced their new "tourist police force" as handpicked officers dressed in uniforms created by one of the costume designers behind popstar Psy's image were showcased in a 'Gangnam style' launch.
One hundred young officers, chosen for their specific linguistic abilities, formed the first batch of police tasked with assisting tourists who feel they have been ripped off during their stay in the South Korean capital of Seoul.
Officers can speak a range of languages including English, Mandarin and Japanese, AFP reported. They will wear badges stating which languages they can communicate in.
"Those who think they were overcharged by taxi drivers or street food vendors can come and talk to us," English-speaking recruit Park Jae-Hyoung told AFP.
"We will help settle the problem."
The outfits the tourist police wear have been designed especially by one of the costume designers for Psy's music video 'Gangnam style', which became the first video to reach one billion views on YouTube after going viral in August 2012.
The song was played at the official tourist police launch in the capital today as a police drill unit performed some of Psy's signature dance moves.
Officers in the force are not armed and are expected to summon regular police officers in the event of an emergency or serious crime.
Approximately 11 million tourists visited South Korea in 2012, with Seoul remaining the most popular destination.
Join our new commenting forum
Join thought-provoking conversations, follow other Independent readers and see their replies