South Korea's opposition in record filibuster to block vote on anti-terrorism bill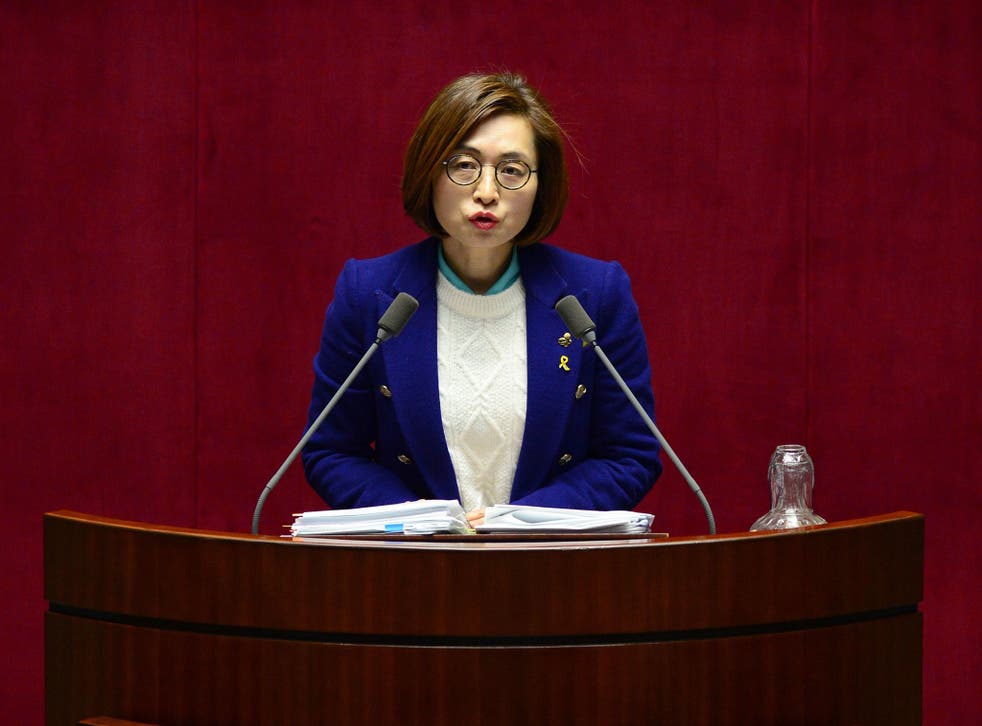 South Korea's opposition politicians continued their nonstop speeches for a fifth straight day in parliament on 27 February to block a vote on a government-backed anti-terrorism bill, one of the longest filibusters in history.
Opposition politicians say the bill, endorsed by President Park Geun-hye and her ruling Saenuri Party, would threaten personal freedoms and privacy if passed into law. Jung Cheong-rae spoke for nearly 12 hours before leaving the podium late in the afternoon, breaking a record for the country's longest parliamentary speech set on Wednesday by fellow opposition legislator Eun Soo-mi, who spoke for 10 hours and 18 minutes.
With the filibuster exceeding 90 hours, it far surpassed the 58-hour session orchestrated by Canada's New Democratic Party in 2011, previously the longest recorded filibuster in history. To succeed, the lawmakers need to continue their speeches until midnight of 10 March, when the parliamentary session ends.
Most speakers spent time reading academic studies, news articles and internet comments. One politician read extensively from a copy of George Orwell's Nineteen Eighty-Four.
The bill would grant greater power to the National Intelligence Service (NIS), Seoul's main spy agency, to investigate individuals and groups. President Park and her party's MPs point to threats posed by North Korea, which recently conducted a nuclear test and a long-range rocket launch, and activities by militant organisations such as Islamic State. Opposition politicians say the bill doesn't have sufficient measures to prevent the agency from abusing its powers for civilian surveillance.
Ms Park is the daughter of the former military strongman Park Chung-hee, who was assassinated by his spy chief in 1979.
The NIS has a history of meddling in politics and spying on civilians and journalists.
Two NIS directors who successively headed the spy service from 1999 to 2003 were convicted and received suspended prison terms for overseeing the monitoring of mobile conversations of about 1,800 of South Korea's political, corporate and media elite.
AP
Join our new commenting forum
Join thought-provoking conversations, follow other Independent readers and see their replies