Spy cam porn fears lead to daily public toilet inspections in Seoul
Cases of illicit filming have spiked, with over 6,000 reported last year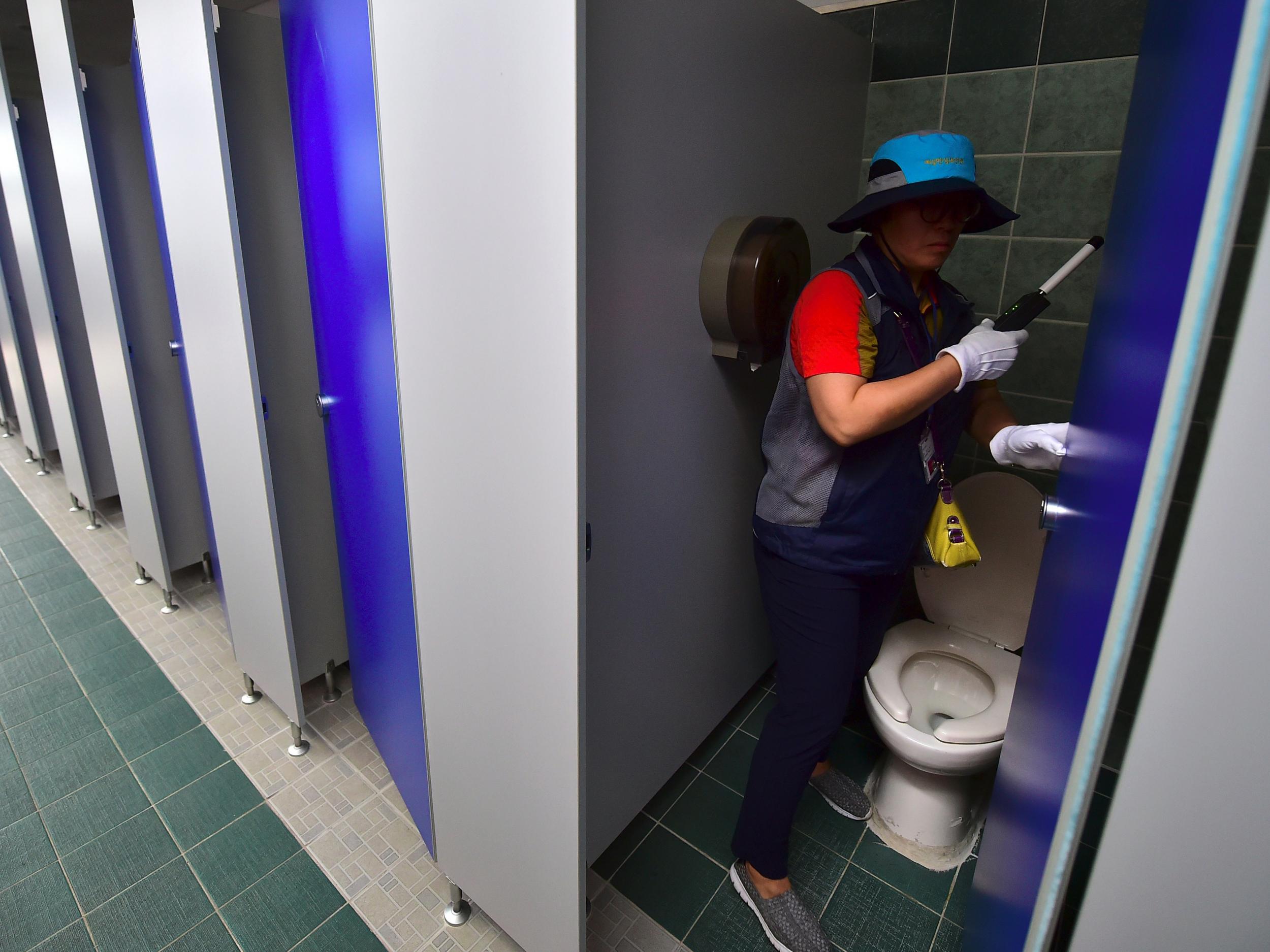 Authorities in South Korea's capital Seoul have pledged to undertake daily checks of public toilets across the city to ensure cameras have not been hidden in them.
This intense monitoring comes as a trend for spy cam porn – known as "molka" – has had activists up in arms.
Videos are often uploaded online without the victims knowing. Over 6,000 cases were reported last year - around a threefold increase from 2012.
Experts have commented that the real number is likely to be far higher.
The announcement comes after tens of thousands of women took to the streets of Seoul in early August with placards reading "South Korea the nation of spycam" and "My life is not your porn".
Around 80 per cent of spy camera porn victims are women.
According to South Korean news agency Yonhap, the city only currently employs 50 workers to check over 20,000 public toilets.
World news in pictures
Show all 50
Under the new plans laid out by the local government, around 8,000 additional workers currently tasked with maintaining the toilets will be given the extra duty of checking for cameras.
They estimate this will equate to a manageable 2.5 public restrooms checked per day by each government employee.
The city will also designate around 1,000 toilets that are especially prone to hidden camera crimes, which will be checked more frequently.
However, authorities noted that over the 50 government employees currently tasked with finding them, have yet to find a single device.
Police have had difficulty catching perpetrators and have blamed the rise of social media and the wider availability of smartphones for the uptick in "spy cam porn".
Despite the focus by authorities on hidden cameras, 90 per cent of the recorded crimes have involved filming using regular phones.
According to government statistics, less than 9 per cent of those caught secretly filming someone else have been imprisoned on their first conviction and critics have called for tougher action.
Join our commenting forum
Join thought-provoking conversations, follow other Independent readers and see their replies