More than 230 skeletons found in mass grave in Sri Lanka
'According to my experience this is the largest mass grave ever excavated,' lead archaeologist says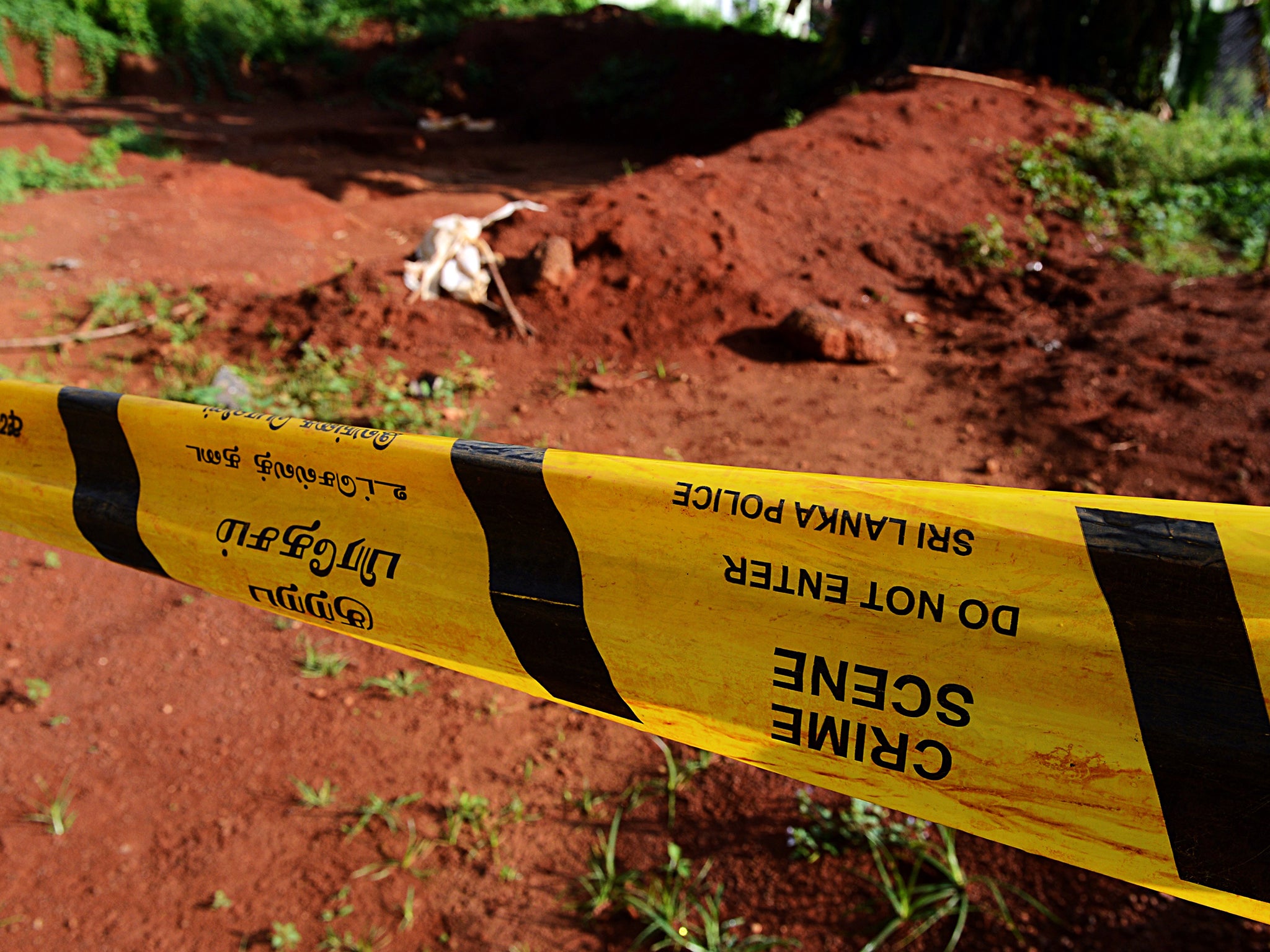 More than 230 skeletons have been unearthed from a mass grave found earlier this year in northern Sri Lanka.
Archaeologists began excavating the grave in a former war zone in the town of Mannar in August.
They also found ceramic pottery, porcelain, metal objects and some jewellery worn by the victims.
"According to my experience this is the largest mass grave ever excavated [in Sri Lanka]," Professor Raj Somadeva, a senior archaeology lecturer at the University of Kelaniya who is leading the investigators at the site, told the BBC.
"The bones are scattered and it's very difficult to trace the stature of the bodies," he added. "And some bones were missing ... it's chaotic."
Sri Lanka's humanitarian crisis
Show all 15
Sri Lanka's 26-year civil war between government troops and Tamil rebels killed at least 100,000 and saw at least 20,000 disappear, according to human rights groups.
Both the military and the Tamil Tigers military group are accused of killing civilians. The government has repeatedly denied its forces were responsible for civilian deaths or disappearances.
It remains unclear who the victims were or how they were killed.
Sri Lanka: Government missed deadline to resettle thousands displaced by war
Several mass graves have been discovered since Sri Lanka's civil war ended in 2009.
More than 150 bodies were exhumed from a grave in the grounds of a government hospital in Matale in 2012.
Join our commenting forum
Join thought-provoking conversations, follow other Independent readers and see their replies