Student wins key victory in legal fight against China's anti-gay bias
China decriminalised gay sex in the late 1990s, but stigma persists and there is little or no sex education at school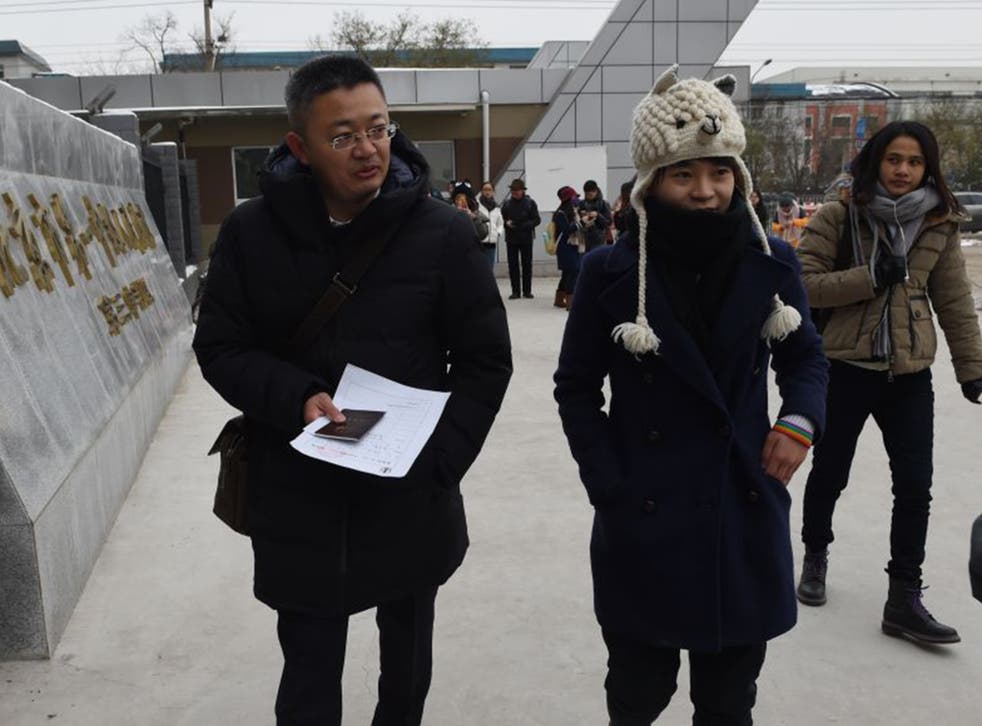 Qiu Bai was looking for information on human sexuality. What she found was homophobia disguised as fact.
Chinese textbooks called homosexuality a "disorder". Some suggested shock therapy as a "cure". One book even dismissed the very possibility of same-sex love.
Outraged, the college student decided to challenge China's Ministry of Education in court. It's a case she hopes will call attention to anti-gay bias and persuade Chinese officials to ban this type of language in state-published books.
"I have been fighting to make our voices heard for such a long time, and I finally have the opportunity," said Ms Qiu, who uses a pseudonym, greeting supporters outside a Beijing courthouse recently.
Ms Qiu's lawsuit is part of a nascent push to use China's courts to advance LGBT rights. Amid a crackdown on rights lawyers and activists, campaigners are finding new ways to use Chinese law to call attention to discrimination.
In late 2014, a Chinese court ordered a clinic to compensate a man who underwent "gay conversion therapy" designed to literally shock him straight. The award was small – about £365 – but the proceedings helped put the issue of gay conversion therapy on the agenda.
The Ten Best Places In The World To Be Gay

Show all 10
In September, the Beijing-based film-maker Fan Popo filed a lawsuit against China's State Administration of Press, Publication, Radio, Film and Television (SAPPRFT) after his documentary about Chinese mothers and their gay and lesbian children disappeared from major websites.
He heard the censorship directive came from SAPPRFT. It denied it, so he sued to learn more. Ms Qiu first raised the textbook issue with school and provincial officials but was unsatisfied with the response. She sent a letter to the Ministry of Education requesting more information.
By law, it had 15 days to reply or to request more time. It did not, so she filed her lawsuit.
The Ministry eventually complied with the request and last month Ms Qiu and her lawyer, Wang Zhenyu, met Ministry representatives to discuss the portrayal of homosexuality in textbooks. Mr Wang called it "a very good sign".
China decriminalised gay sex in the late 1990s, but stigma persists, as documented in a 2014 report by the United Nations Development Programme. Discussing gender or sexual identity with family is often tough, and there is little or no sex education at school. That makes this correcting of textbooks critical, say experts.
© Washington Post
Join our new commenting forum
Join thought-provoking conversations, follow other Independent readers and see their replies