Suspects found guilty and sentenced to death in Shahzeb Khan murder case
Case sparked widespread debate over whether the country's elite could be held accountable for crimes they committed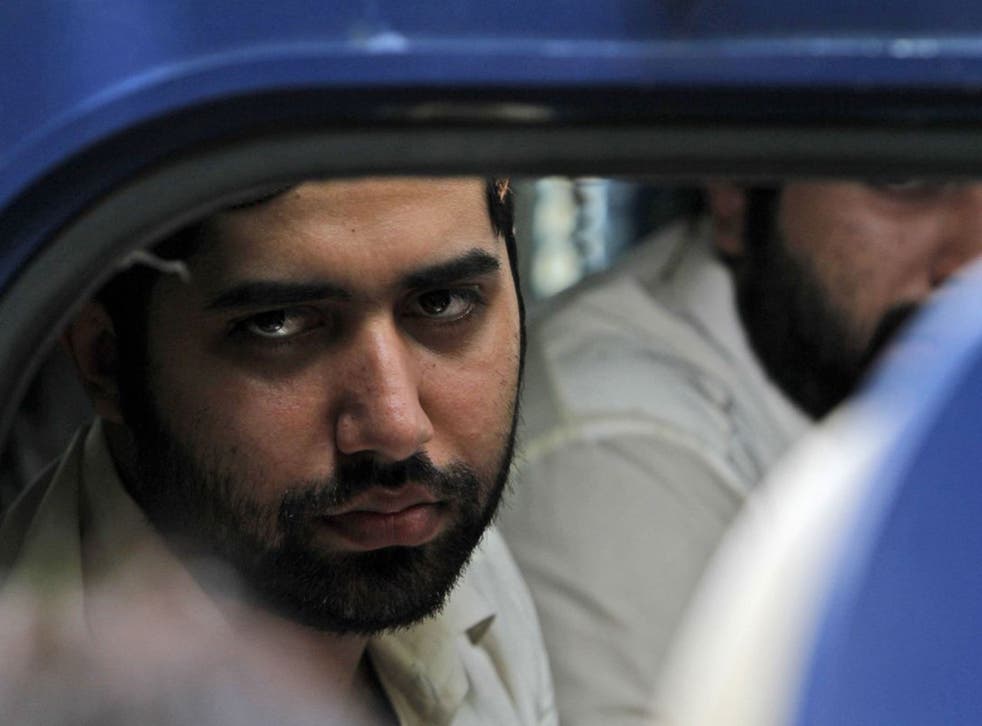 Two young men from wealthy Karachi families were sentenced to death today after being found guilty in a murder case that revealed the power of social media and civil society groups. The case also sparked widespread debate over whether Pakistan's elite could be held accountable for crimes they committed.
Shahrukh Jatoi and Nawab Siraj Talpur were handed the death penalty after being found guilty of shooting dead university student Shahzeb Khan last December. The incident took place after Mr Khan was returning from a family wedding and got into a argument with one of Mr Talpur's servants. The servant had apparently made comments to Mr Khan's sister.
"I miss my son day and night, and this court order cannot bring him back," Mr Khan's mother, Ambreen Aurangzeb, told Pakistani media.
The killing of the university student sparked outrage across Pakistan and various groups and organisations threw their support behind his family's struggle for justice. Activists set up pages on social media and newspapers and television channels covered demands on the police to file charges.
Members of the student's family claimed the police initially declined to file charges even though Mr Khan was a police officer. The police have denied the claims.
At the time, Talha Alam, a close friend of the Mr Khan, said of the campaign to force the hand of the authorities: "We are overwhelmed with the response. It is good to see that while he was our friend, for others he has become an icon for change against injustice."
Such was the level of outcry that at the beginning of January, Pakistan's supreme court ordered the police in Karachi to arrest the suspects in the case within 24 hours and seize their property and freeze their bank accounts. Mr Jatoi was flown back from Abu Dhabi, where he had fled, while Mr Talpur, his brother Sajjad Talpur and his servant Mustafa Lashari, were arrested in Karachi.
According to the Associated Press, defence lawyer Hummol Zubedi confirmed the court's decision but said that the defendants would appeal it. He claimed the prosecution's case was badly flawed. He also confirmed that Sajjad Talpur and Mustafa Lashari had been sentenced to life in prison for their role in the murder.
Other reports said that as soon as the judgment was announced, Mr Jatoi's brother got into an argument with judges and had to be taken out of the court building.
Beena Sarwar, a veteran Pakistani writer and commentator, said: "The death sentence awarded to Shahrukh Jatoi and Siraj Talpur reflects the growing power of the social media which has given a platform to civil society and Pakistan's increasingly assertive middle class – it is that pressure which prevailed upon the Supreme Court to intervene in the case and get Jatoi extradited to Pakistan from Dubai where he had escaped using false documents."
She added: "I found it disturbing to see him smiling and confidently flashing the victory sign after being awarded the death sentence – which I oppose on principle – apparently confident that he will be let off on appeal".
Join our new commenting forum
Join thought-provoking conversations, follow other Independent readers and see their replies