Suspects in case of raped nun in 70s appear in Indian court
The nun was allegedly raped earlier this month and needed surgery following the assault
Jamie Campbell
Saturday 04 April 2015 14:52 Comments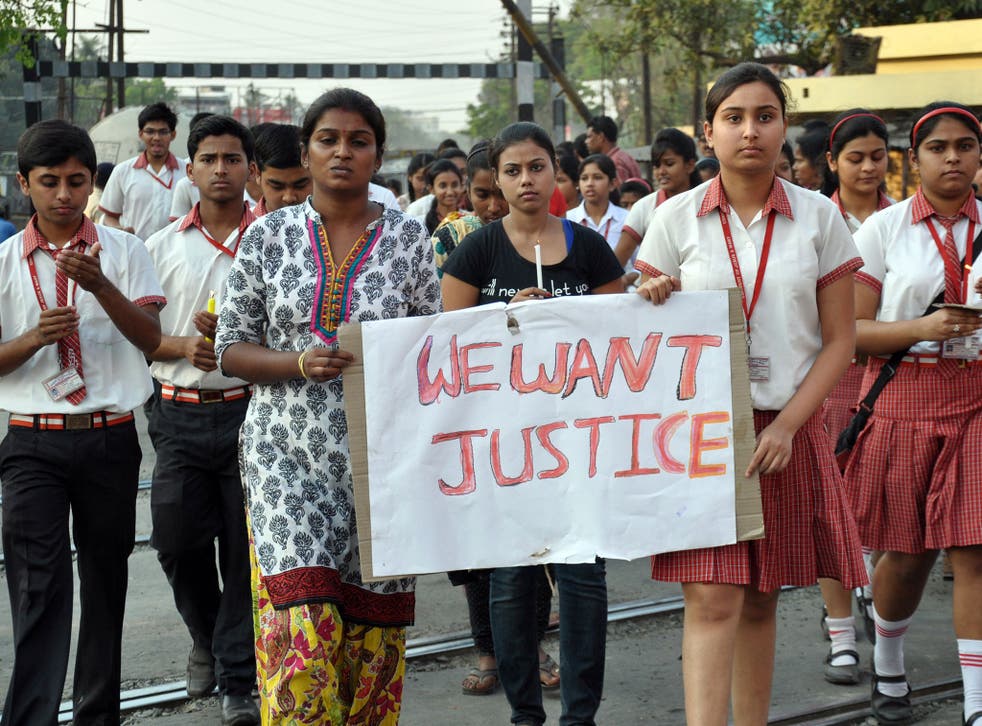 Suspects in a case surrounding the rape of an elderly nun in India last month have appeared in court to face charges.
Police presented the seven suspects, who include three Bangladeshi nationals, in front of the court in the city of Ludhiana in Punjab, over 1000 miles away from the crime, on Friday.
They are accused of breaking into the Convent of Jesus and Mary in the eastern state of West Bengal in an attempted burglary and one of the group is said to have raped the nun, in her 70s, who required surgery after the attack.
The robbers gagged a security guard before assaulting the nun. They then entered the principal's room and stole cash, a laptop and a mobile phone, according to police.
Officers in West Bengal state capital Kolkata, identified four of the six robbers through CCTV footage but no arrests were made until last week and authorities in the city have faced criticism over the pace of the progress on the investigation.
The court in Punjab says that the men have been recognised from CCTV footage of the attack but all claim that they were not present at the scene of the crime.
One of the accused, Jinnah Shiekh, from Bangladesh told the court that he had never been to West Bengal: "No I have not done it. I have been living in Delhi since childhood. I came to Ludhiana from Delhi"
Indian Christians held vigils across the country to protest against the rape and the attack which converged two of the biggest problems faced by contemporary India.
The country's Christian community feel that Prime Minister Narendra Modi's government is not doing enough to protect religious minorities in the Hindu majority country whilst the country has attracted constant media coverage for its cases of violence against women.
Around a fifth of India's 1.27 billion people identify themselves as belonging to faiths separate to Hinduism. Muslims make up the largest minority, around 14 per cent of the population whilst Christians comprise only around 2.5 per cent. There have a number of recent cases of attacks on churches.
A rape is reported on average every 21 minutes in India and incidents such as acid attacks, domestic violence and molestation against women have been frequently reported.
Register for free to continue reading
Registration is a free and easy way to support our truly independent journalism
By registering, you will also enjoy limited access to Premium articles, exclusive newsletters, commenting, and virtual events with our leading journalists
Already have an account? sign in
Join our new commenting forum
Join thought-provoking conversations, follow other Independent readers and see their replies