Taiwan could become first Asian country to legalise same-sex marriage following suicide of prominent gay professor
Professor Jacques Picoux killed himself after he realised he had no right to home he had shared with partner for nearly 40 years, friends say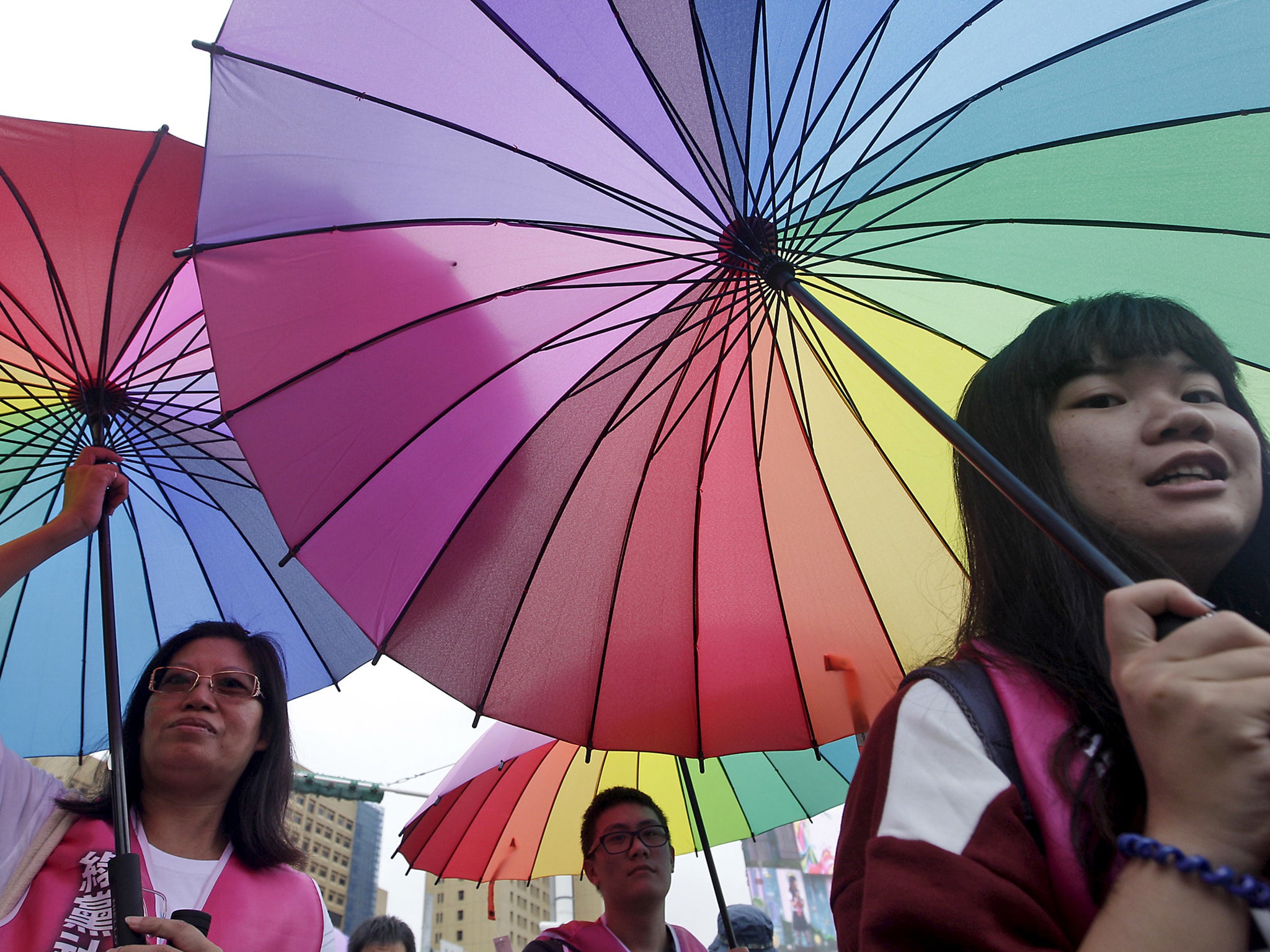 Taiwan is poised to become the first Asian country to legalise same-sex marriage after the death of a prominent gay professor.
The country is already regarded as one of the most progressive in the region when it comes to equal rights and there is already some legal recognition of same-sex relationships.
But the ruling Democratic Progressive Party (DPP) has now introduced a bill to formally recognise same-sex marriage, following an outcry over the apparent suicide of French-born professor Jacques Picoux on 16 October.
His partner of nearly 40 years, Tseng Ching-chao, died of cancer last year and friends said Professor Picoux had been devastated that he was denied the right to make medical decisions on his behalf in his last moments.
He also discovered later that he had no legal rights to the property they had shared, Pink News reported.
Following his death, LGBT groups in Taiwan demanded a change to the law with the Taiwan LGBT hotline saying: "How many more human lives do we have to lose as a result of the government's gross negligence?".
Pride Watch Taiwan called Professor Picoux's death a "pivotal moment" for the gay rights movement.
The top 15 worst countries to be gay in Europe
Show all 15
Activist Cindy Su told the Guardian: "We actually can see that there are about 66 legislators who will probably vote yes on marriage equality.
"That's a majority of 58.4 per cent, the first time in Taiwanese history that we have more than half."
The DPP politician who drafted the law, Yu Mei-nu, said the story had "touched people" and the LGBT community was "very angry".
She said: "While many local governments accept household registrations from same-sex couples, it is just an executive measure that does not give them full legal rights.

"This time we want an overall rule added: Gays and heterosexuals will have the right to equally enjoy the benefits of marriage, including parental authority over children and freedom from discrimination in adoption cases."
"There is also a need for a partnership law, but it should apply equally to heterosexuals and gay people."
The bill will change the definition of marriage to specify that it is between two people rather than the existing stipulation that it is between a man and a woman.
Join our commenting forum
Join thought-provoking conversations, follow other Independent readers and see their replies