Taliban denies Pakistani leader has been killed
Intercepted radio communications suggest militant chief died on 12 January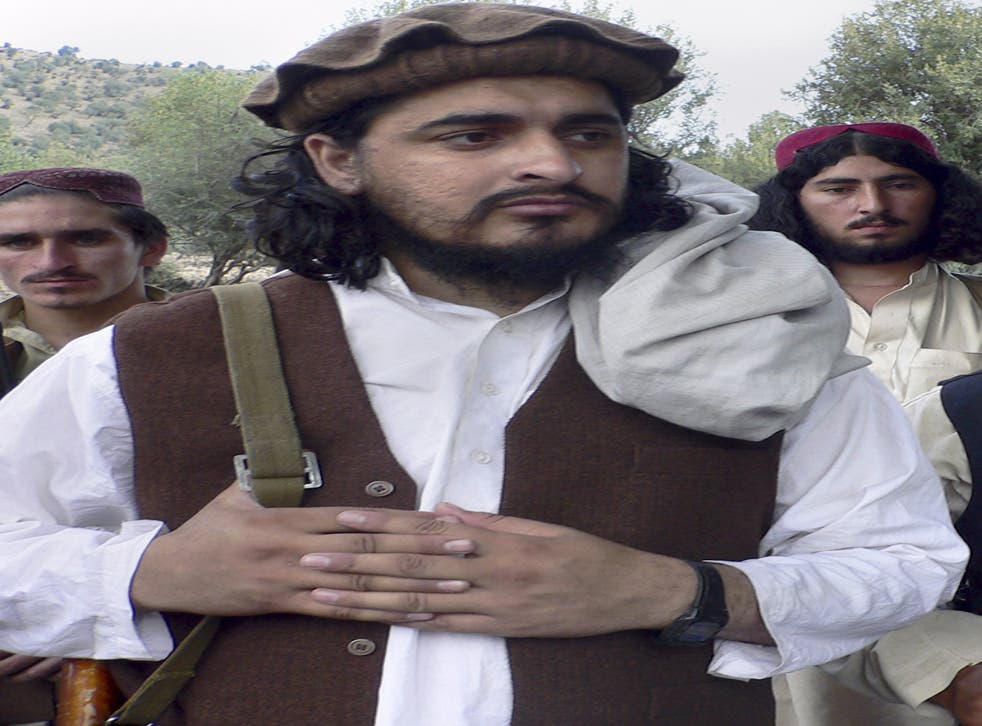 Intercepted radio communications indicate that the leader of the Pakistani Taliban may have been killed in a recent US drone strike, Pakistani intelligence officials said yesterday. The reports were denied by a spokesman for the Taliban.
The news coincided with sectarian violence – a bomb blast in eastern Pakistan that killed 20 people in a Shia religious procession.
The claim that the chief was killed came from officials who said they intercepted Taliban radio conversations. In about half a dozen intercepts, the militants discussed whether their chief, Hakimullah Mehsud, was killed on 12 January in the North Waziristan tribal area. Some militants confirmed Mehsud was dead, and one criticised others for talking about the issue over the radio. The officials spoke on condition of anonymity because they were not authorised to talk to reporters.
Pakistani Taliban spokesman Asimullah Mehsud denied the group's leader was killed, saying he was not in the area where the drone strike occurred.
In early 2010, Pakistani and American officials said they believed a missile strike had killed Mehsud along the border of North and South Waziristan. They were proved wrong when videos appeared showing him still alive.
The Pakistani Taliban is linked to attacks against US targets. They trained the Pakistani-American who tried to detonate a car bomb in New York City's Times Square in 2010 and is tied to a suicide bombing that killed seven CIA agents at an Afghan base in 2009. There was no claim of responsibility for yesterday's bombing that killed 20 people during a Shia observance in Punjab province in the east – the latest of a series of sectarian attacks.
Hundreds of Pakistani Shia gathered in the town of Khanpur in Punjab province for a traditional procession to mark the end of 40 days of mourning following the anniversary of the death of Imam Hussein, a revered 17th-century figure. The explosion went off as the mourners left a mosque, said District Police Chief Sohail Chatta. The bomb appeared to have been plantedin the path of the procession, he said.
The Pakistani Taliban and other Sunni extremist groups have in the past claimed responsibility for the bombings of Shia religious sites and ceremonies. Many Sunni extremists in Pakistan regard Shia as heretics.
The Taliban and other groups have carried out hundreds of bombings over the past five years that have killed thousands of Pakistani troops and civilians as part of a campaign to install a hard-line Islamist government.
AP
Join our new commenting forum
Join thought-provoking conversations, follow other Independent readers and see their replies