Actors scramble to apologise amid backlash against Amazon show for 'insulting Hindu deities'
Several politicians from the national ruling party have tweeted against the show, calling for it to be censored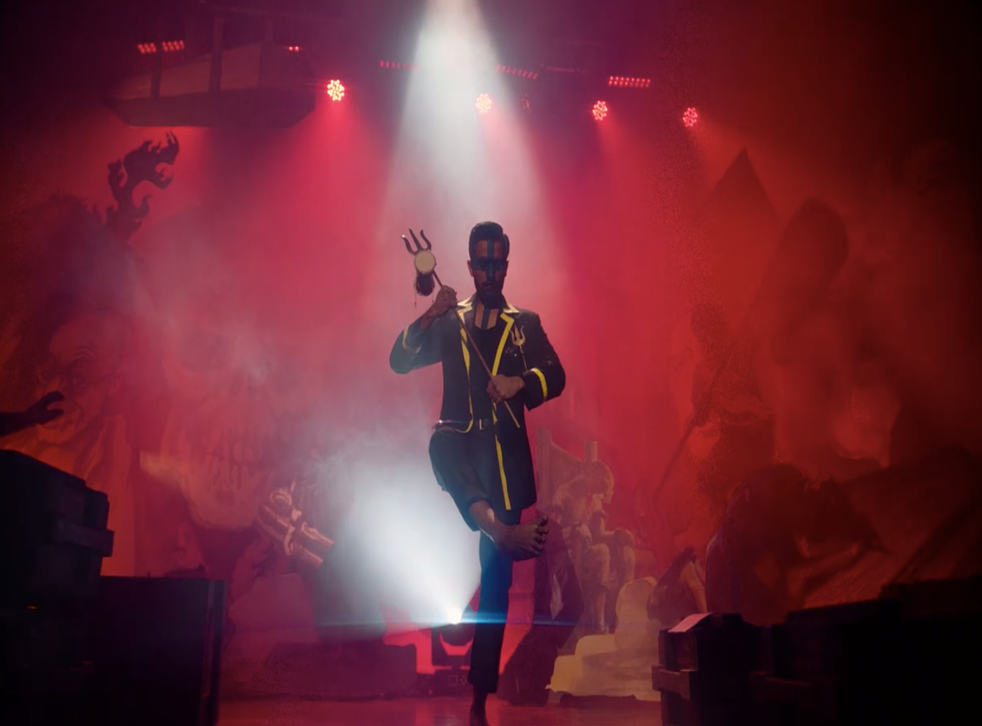 The stars and makers of a new Amazon Prime TV series in India have had to issue an "unconditional" apology after politicians called for the show to be banned following an uproar over alleged insults to Hindu gods.
The apology came after a criminal case was registered against the makers of the series "Tandav" in the northern state of Uttar Pradesh for "hurting religious sentiments", and India's central ministry of information and broadcasting has requested Amazon Prime respond to the flood of grievances voiced against the series.
The series is a fictional political drama where the death of an Indian prime minister sparks a power struggle. It makes several references to real-life incidents, including slogans that have been part of student-led protests in India in the past, and stars several renowned faces from the Hindi film industry including Saif Ali Khan, Dimple Kapadia and Mohammed Zeeshan Ayyub.
The scene that has landed the series in trouble shows one of the actors dressed as the Hindu god Shiva, performing an act on stage which involves political commentary. In the scene, the narrator on stage tells Lord Shiva that he needs to do something to improve his popularity on social media as Lord Ram's popularity is increasing. Shiva asks whether he should come up with a new display picture.
Several politicians from the ruling Bharatiya Janata Party (BJP) have criticised the show, accusing it of making light of the deities, and hundreds of accounts shared posts with the hashtag #BanTandavSeries. 
The statement from the makers of the show said they "did not have any intention to offend the sentiments of any individual, caste, community, race, religion or religious beliefs or insult or outrage any institution, political party or person, living or dead".
"The cast and crew of Tandav take cognisance of the concerns expressed by the people and unconditionally apologise if it has unintentionally hurt anybody's sentiments," the statement said.
On Tuesday, after the statement was issued, another hashtag which translated to "We want arrest not apology" garnered over 70,000 tweets.
The chief minister of the central state of Madhya Pradesh, Shivraj Singh Chauhan, tweeted:"Nobody has the right to disrespect our gods and goddesses... need to keep a strict eye on OTT (streaming) platforms as they are showing vulgar content."
A complaint filed on Monday in Uttar Pradesh stated that 17 minutes into the first episode, "people dressed up in a very bad manner to represent Hindu gods and goddesses... shown to speak in a very uncalled for language... that hurts religious sentiments," according to reports in the Indian media.
In the same episode there are "conversations that lead to caste conflict..." the complaint added. It also alleges that the show "disrespects" the office of the prime minister and insults women.
A key aide to Uttar Pradesh's controversial chief minister Yogi Adityanath warned the makers of the show, in a tweet written in Hindi, to "be prepared to pay the price" for their creation.
Register for free to continue reading
Registration is a free and easy way to support our truly independent journalism
By registering, you will also enjoy limited access to Premium articles, exclusive newsletters, commenting, and virtual events with our leading journalists
Already have an account? sign in
Register for free to continue reading
Registration is a free and easy way to support our truly independent journalism
By registering, you will also enjoy limited access to Premium articles, exclusive newsletters, commenting, and virtual events with our leading journalists
Already have an account? sign in
Join our new commenting forum
Join thought-provoking conversations, follow other Independent readers and see their replies