South Korean taxi driver sets himself on fire to protest new carpool app
Self-immolation follows company plan for ride-sharing service, which unions claim threatens jobs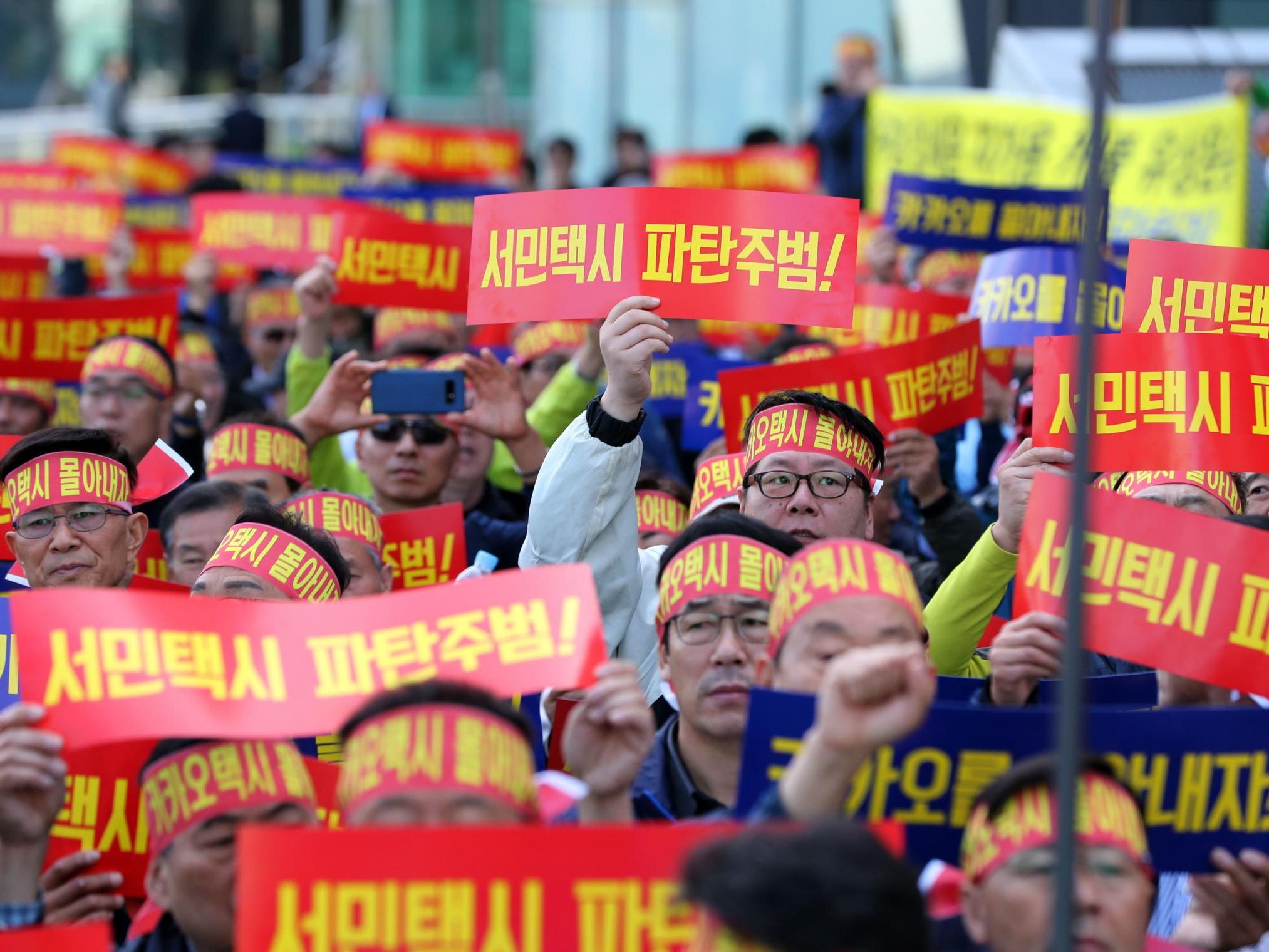 A South Korean taxi driver has died after setting himself on fire in protest against a carpooling service proposed by a company that runs the county's most popular chat app.
The 57-year-old driver doused himself in a flammable liquid and set his clothing alight while sitting in a taxi near parliament in Seoul on Monday, according to police and fire department officials.
Unionised taxi drivers have held rallies in the South Korean capital to protest the new carpooling app proposed by Kakao Mobility, which they say threatens their jobs.
Kakao Mobility is the transport arm of the mobile messenger operator Kakao Corp.
The company said on Friday that it was now testing the carpooling app, despite the strong opposition from taxi drivers who want the government to refuse permission for the service.
"We are still in the middle of a tug-of-war against the government to stop the carpool service," said an official at the Korea National Joint Conference of Taxi Association.
A spokeswoman for Kakao Mobility said the company extended its sympathies to the family of the taxi driver who killed himself. "We feel sorry and sad and express our condolences," the spokeswoman said.
At a major protest held in Seoul in October, taxi drivers chanted slogans such as: "Let's crush the carpooling industry."
World news in pictures
Show all 50
The backlash from taxi drivers has hampered Uber and other ride-hailing companies using personal vehicles attempting to enter the South Korean market. The US giant had to pull its UberX service in 2015 following government legislation.
Transport law in South Korea now bans the use of personal vehicles for commercial purposes, but it does allow some carpooling during "commuting hours".
Additional reporting by Reuters
Join our commenting forum
Join thought-provoking conversations, follow other Independent readers and see their replies