Teenage Christian boy arrested for sharing 'blasphemous' Facebook post in Pakistan
Pakistani law can see alleged blasphemy punished by death or life imprisonment
Lizzie Dearden
Wednesday 21 September 2016 15:38 Comments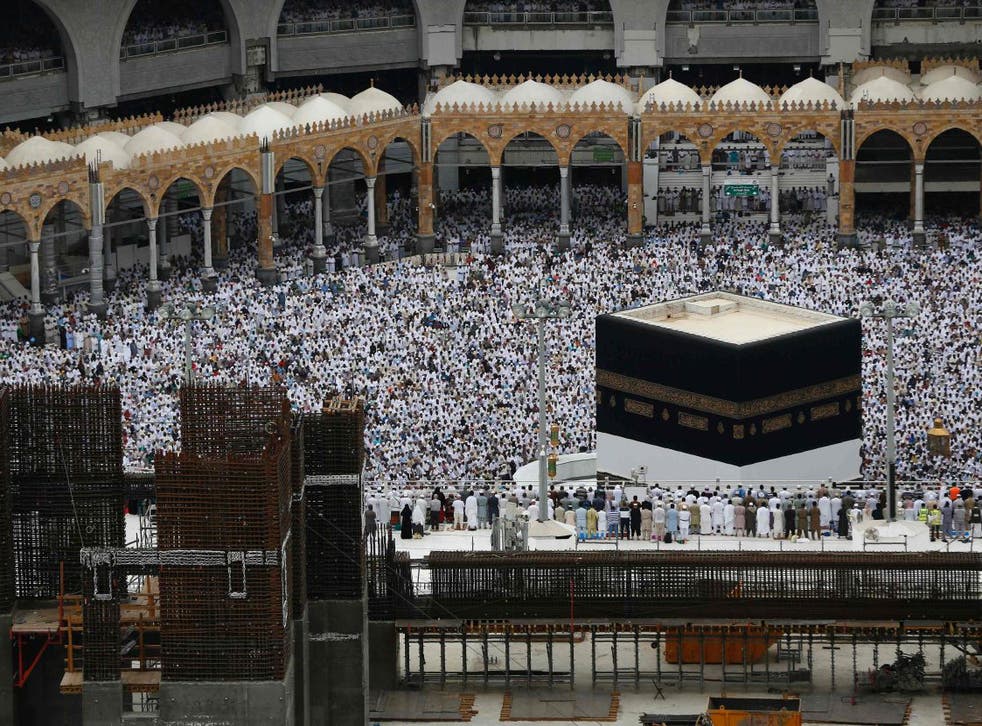 A teenage boy has been arrested in Pakistan after "liking" an allegedly blasphemous Facebook post.
Police say the teenager, who is Christian, has been jailed pending trial in the province of Punjab for sharing the post on social media.
Some reports said the defendant was 16, while others named him as 18-year-old Nabeel Chohan.
Akhtar Ansari, a senior police officer, said the boy was arrested this week after the "inappropriate" post was reported by a Muslim viewer who found it insulting.
Police did not detail its contents but said it included a photograph of the Kaaba in Mecca, one of the holiest sites in Islam, which is visited by thousands of Muslims on the annual Hajj pilgrimage.
Shahbaz Ahmed, another police official, told the AFP news agency the informant had lodged a complaint over "hurting religious sentiments of Muslims and desecrating the religious place".
Blasphemy against the Prophet Mohamed is punishable by death in Pakistan, which has several religious offences listed in its penal code including "wounding religious feelings", "derogatory remarks" and "defiling the Quran".
Pakistani actress gets 26 years in prison on blasphemy
Human rights organisations say the laws disproportionately target religious minorities in the country, where around 95 per cent of the population identify as Muslim, and are used to settle personal scores.
Rumours of blasphemy have previously sparked lynchings and riots in Pakistan, with a Christian couple beaten to death by a mob that burned their bodies after claims they desecrated the Muslim holy book in 2014.
In the same year, an Ahmadi woman and two children were killed in riots over an allegedly blasphemous Facebook post in the city of Gujranwala .
Religious minorities have also been the target of recent terror attacks, with the Taliban's Jamaat-ul-Ahrar faction sending gunmen into a Christian colony in Peshawar earlier this month.
Lahore Blasts kill at least 70

Show all 9
The group carried out a bombing that killed more than 70 people during Christian Easter celebrations at a park in Lahore.
Isis is also attempting to expand into Pakistan with its "Wilayat Khorasan" branch, seeing more than 300 alleged sympathisers and members arrested in recent years.
Human Rights Watch said the government has failed to take adequate steps to prevent and respond to massacres targeting Christians, Shia Muslims and Ahmadis, who have been officially declared "non-Muslims" by the government.
Its 2016 world report also found Pakistan's "draconian" blasphemy laws were overwhelmingly targeting religious minorities, with 19 convicts on death row.
There have been localised moves to acquit "victimised" suspects in cases lacking evidence, or those found to be mentally ill, but no nationwide changes are planned for the laws dating back to the British Empire.
Additional reporting by AP
Register for free to continue reading
Registration is a free and easy way to support our truly independent journalism
By registering, you will also enjoy limited access to Premium articles, exclusive newsletters, commenting, and virtual events with our leading journalists
Already have an account? sign in
Join our new commenting forum
Join thought-provoking conversations, follow other Independent readers and see their replies