Teenage girls shot in Pakistan were murdered for 'making video of themselves dancing'
The initial police investigation has suggested the attack was carried out against the girls by their step-brother, who is now believed to be on the run
Rob Williams
Sunday 30 June 2013 19:12 Comments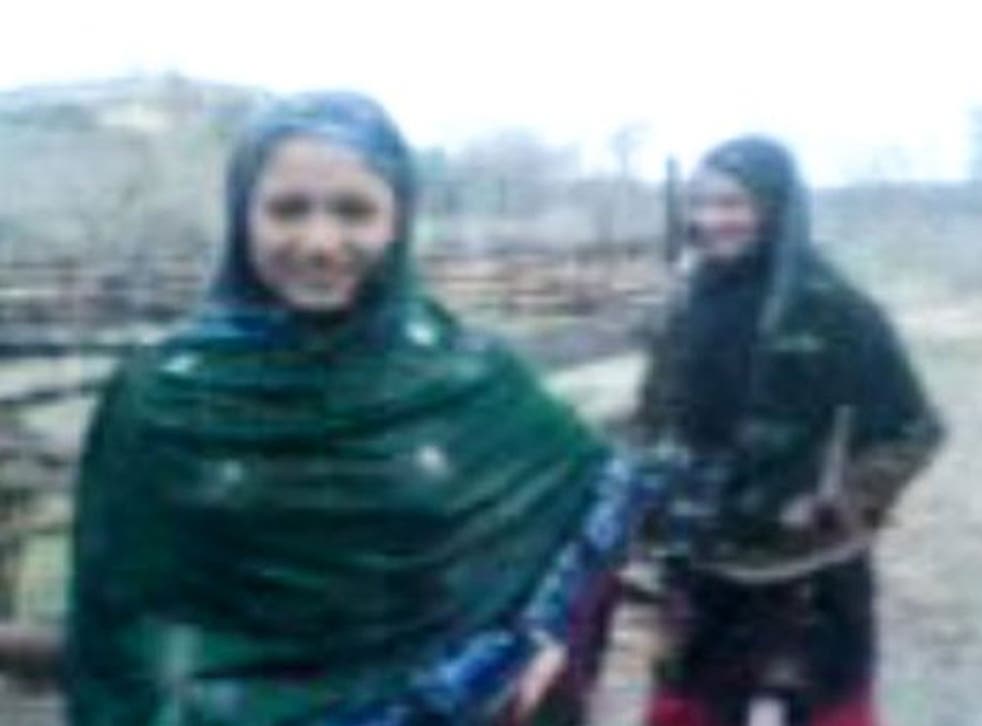 Two teenage sisters and their mother were murdered in a so-called "honour" killing in Pakistan after a video emerged of them dancing in the rain.
According to reports the two girls, aged just 15 and 16, were shot dead last Sunday alongside their mother after the girls' step-brother and accomplices carried out the attack to "restore the family's honour".
The alleged killer, named as Khutore, reportedly carried out the attack after local men had seen the grainy video footage of the girls, named as Noor Basra and Noor Sheza, dancing during a downpour outside their home in Chilas, in the northern region of Gilgit.
According to the Sunday Times the initial police investigation has suggested the attack was carried out against the girls by their step-brother, who is now believed to be on the run.
He is thought to have escaped when contacted by police running the investigation. His alleged accomplices have since been arrested.
Local media reports claim the video, which is thought to have been shot six months ago, was circulated in the area after a relative sent it to friends.
According to the Human Rights Commission of Pakistan at least 943 women and girls were murdered in 2011 in "honour" killings. Around 1,000 such killings take place every year, according to women's rights group the Aurat Foundation.
Register for free to continue reading
Registration is a free and easy way to support our truly independent journalism
By registering, you will also enjoy limited access to Premium articles, exclusive newsletters, commenting, and virtual events with our leading journalists
Already have an account? sign in
Join our new commenting forum
Join thought-provoking conversations, follow other Independent readers and see their replies