Tens of thousands able to choose their citizenship after border resolution between India and Bangladesh
More than 150 pockets of land were swapped at midnight on Friday settling the border line between the two countries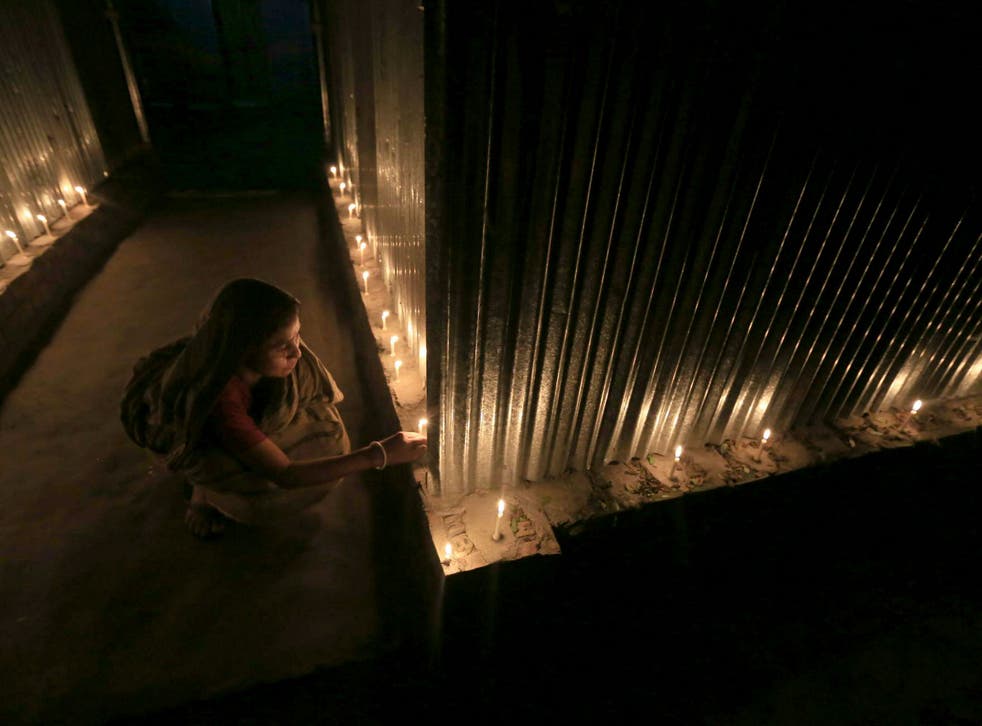 Over 50,000 people will finally get to choose their citizenship after being stranded for decades along the ill-defined border between India and Bangladesh following a "historic" border agreement.
A total of 162 pockets of land were swapped at midnight on Friday settling the border line between the two countries.
Nearly 37,000 people living in 111 Indian enclaves inside Bangladesh and 14,000 living in 51 Bangladeshi enclaves in India have now picked their citizenship of choice.
None of the Bangladeshi enclaves within India opted for Bangladeshi citizenship, while 979 people from Indian enclaves living inside Bangladesh applied for Indian citizenship, according to Akhteruzzman Azad, the Chief Government Administrator for Bangladesh's Kurigram district.
Upon the settling of the border line people were seen bursting fire crackers and raising the Indian flag in the Masaldanga enclave, which became part of India.
While thousands of people living in enclaves in Bangladesh are reported to have cheered, danced and chanted "Bangladesh, Bangladesh".
In the village of Dashiarchhara, north of the Bangladeshi capital, 68 candles and 68 balloons were released recognising the number of years it has taken to settle the border dispute.
The day was described as "historic" for both countries by India's External Affairs Minister who said: it marks the resolution of a complex issue that has lingered since independence [from British colonialists in 1947]."
Bangladeshi resident Bashir Mia, 46, said: "We are very happy, our children will no more need to hide their identity to go to schools", commenting on how in the past many people would pose as Bangladeshis to get their children admitted to schools in Bangladesh.
He added: "We are free now, we are Bangladeshis."
Local newspaper the Bangladeshi Daily Star reported: "This will end nearly seven decades of deprivation the people living in the enclaves have had to suffer being virtually owned by no one."
The boundary dispute has lingered since 1947 when British colonialists carved Pakistan out of India and granted both countries independence.
The shifting of people to the Indian side of the border will be completed by November this year.
Additional reporting by Associated Press
Join our new commenting forum
Join thought-provoking conversations, follow other Independent readers and see their replies