Terrifying (but stunning) images show Shanghai Tower cranes coming down
Cranes used to build the skyscraper are now being dismantled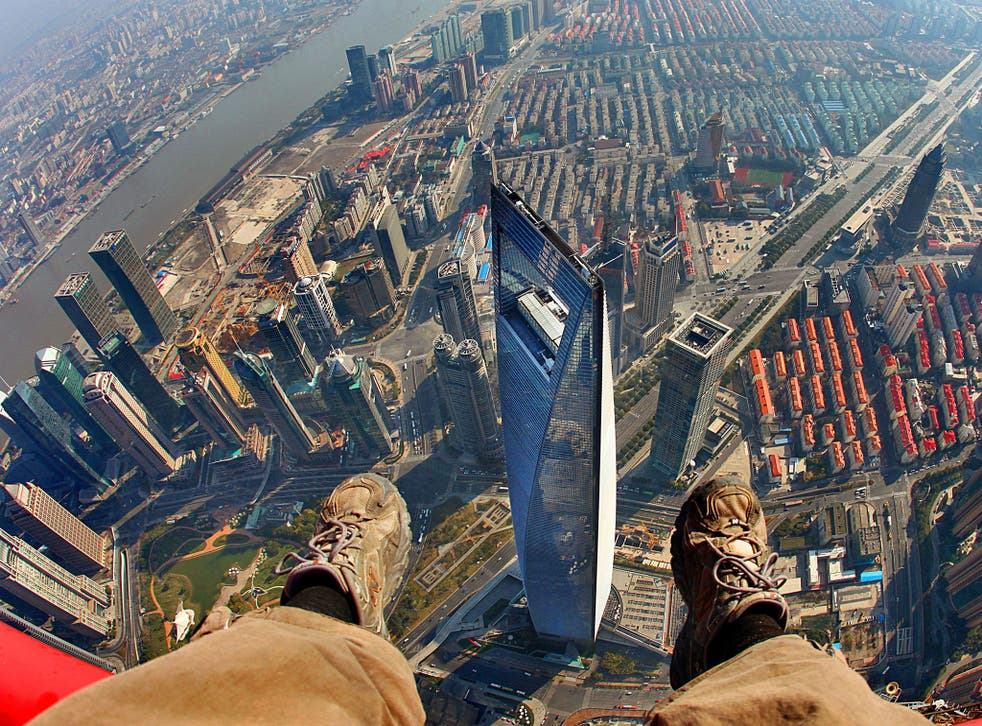 These photos capture the stunning panorama of Shanghai from atop the 128-storey Shanghai Tower, six years after work on the immense skyscraper began.
The vertigo-inducing images show construction workers on the £1.6 billion structure as they dismantle cranes.
At 632 metres, the building is one of the tallest in the world, second only to the Burj Khalifa in Dubai.
One worker can be seen casually dangling his legs over the edge of a crane, while others are shown in hard hats and overalls taking the structures apart.
The Tower, which was designed by a team led by Principal Architect Jun Xia, is comprised of nine cylindrical buildings stacked atop each other containing 128 floors in total.
In pictures: Cranes that helped to build the Shanghai Tower come down

Show all 5
It has been under construction since 2008 and is expected to open to the public in 2015.
In February, two Russian climbers filmed themselves defying gravity (and death), by climbing the building without any ropes or climbing gear.
Register for free to continue reading
Registration is a free and easy way to support our truly independent journalism
By registering, you will also enjoy limited access to Premium articles, exclusive newsletters, commenting, and virtual events with our leading journalists
Already have an account? sign in
Register for free to continue reading
Registration is a free and easy way to support our truly independent journalism
By registering, you will also enjoy limited access to Premium articles, exclusive newsletters, commenting, and virtual events with our leading journalists
Already have an account? sign in
Join our new commenting forum
Join thought-provoking conversations, follow other Independent readers and see their replies