Thai Airways offers sightseeing flights over Buddhist sites
The airline has been coming up with creative ways to boost sales after hit of the coronavirus pandemic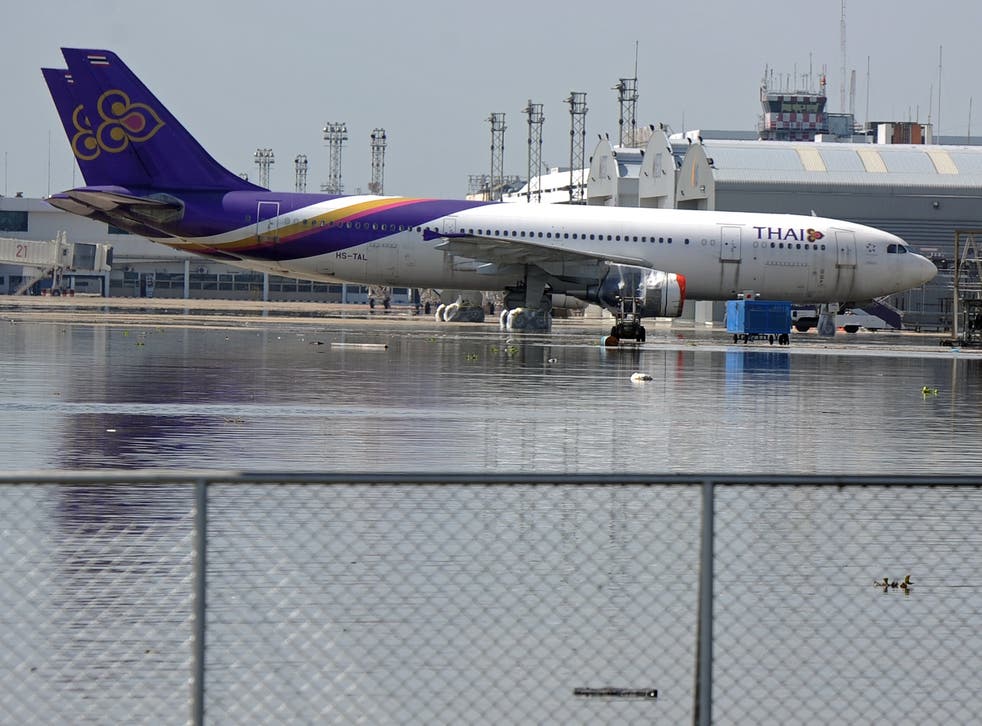 Thai Airways has launched a special flight for travellers that will fly over 99 Buddhist sites, in an attempt to boost sales during the coronavirus crisis.
Tickets for the flight are priced from 5,999 baht (£149) to 9,999 baht (£248) and the cost of the ticket includes a prayer book and special meal.
The special flight will tour of all the major Buddhist sites in the country, providing an aerial view without landing at any of them. The airlines said it would also make arrangements for passengers to pray and chant mantras on the flight itself.
It comes as one in a series of recent attempts by the airline to boost its sales, while the entire sector worldwide suffers huge losses due to the Covid-19 pandemic.
Recently the company opened flight-themed cafes, offering in-flight meals on the ground as well as plane-style seating divided between economy and business class. The experience even included life-vests, for some reason.
Other airlines around the world have adopted similar initiatives to boost sales in an otherwise halted business. Qantas in Australia has started offering scenic flights-with-a-view after the success of its so-called "flights to nowhere".
Singapore Airlines, meanwhile launched a service offering a full flight experience on a grounded plane, including meal and a movie, without ever leaving the airport.
Thai airways was already suffering losses even before the pandemic hit, according to reports, and the company finally filed for bankruptcy in May, allowing it to proceed with a recovery plan.
Thailand closed its borders in April to contain the spread of coronavirus pandemic. Restrictions have eased a lot since then, though airline companies continue to bear the brunt of a halt to international flights.
Register for free to continue reading
Registration is a free and easy way to support our truly independent journalism
By registering, you will also enjoy limited access to Premium articles, exclusive newsletters, commenting, and virtual events with our leading journalists
Already have an account? sign in
Register for free to continue reading
Registration is a free and easy way to support our truly independent journalism
By registering, you will also enjoy limited access to Premium articles, exclusive newsletters, commenting, and virtual events with our leading journalists
Already have an account? sign in
Join our new commenting forum
Join thought-provoking conversations, follow other Independent readers and see their replies