Thai police give cash reward to themselves after making Bangkok bombing arrest without any help
The officers were searching for suspects in the Bangkok bombing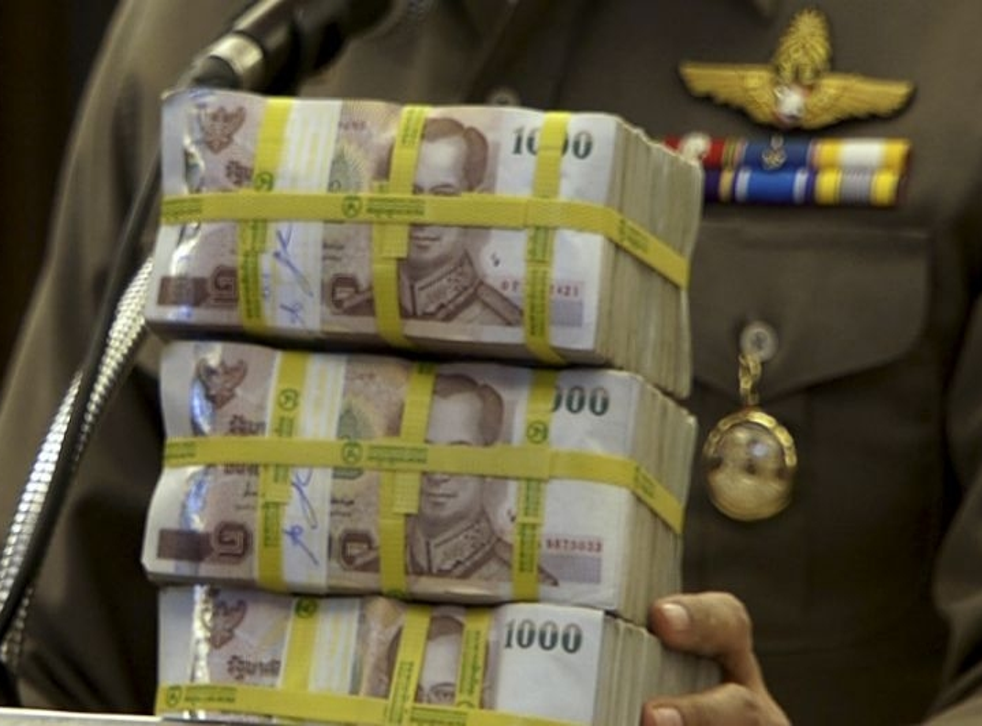 Police in Thailand have handed themselves a reward after arresting a man suspected of involvement in a bombing in the country's capital.
Authorities earlier released a photo of two people, described as a Thai woman and a foreign man, and offered the public a 3 million baht or £54,000 reward for information leading to their capture.
But officers say they have managed to arrest the man they were seeking without the help of the public and will be pocketing the money themselves.
"This money should be given to officials who did their job," National police chief Somyot Poompanmoung told journalists at a press conference on Monday.
Stacks of 1,000 baht notes were visible on the stage at the event, brought out into public view by aides.
Mr Somyot denied suggestions that tips from the public had led to the arrest.
"This arrest, I confirm is due purely to the work of police," he added.
It is not clear how the money will be distributed to officers.
Bangkok Bombing

Show all 10
Thailand's police have been criticised in local and international media for giving out confusing messages about the investigation.
The 17 August bombing at Bangkok's Erawan Shrine killed 20 people.
The man was arrested by officers at an apartment on the outskirts of the city. He has not yet been charged.
Police seized bomb-making materials at the site of the arrest and are holding the man in military custody.
Additional reporting by AP
Join our new commenting forum
Join thought-provoking conversations, follow other Independent readers and see their replies